Graduation rates, policies, and caps - oh my! This section covers all topics related to community college graduations. How does state spending impact graduation rates? Who are the oldest community college graduates? What initiatives are in place to stem the rate of dropouts? Find the answers to these questions and more.
View the most popular articles in Graduation: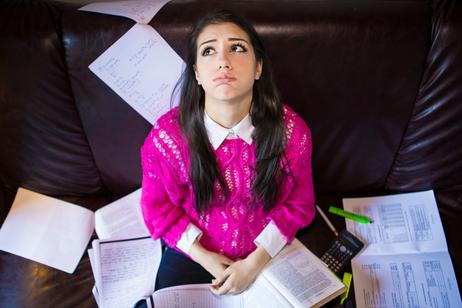 Most colleges and universities require an essay as part of the application process, but how important is the essay really and what can you do to make sure yours stands out?
Deciding which colleges to apply to is difficult enough, but you add to that the stress of writing a personal essay for each of your applications. Your personal essay is supposed to give college admissions teams a snapshot of who you are as a person and who you hope to become but you don't have to spill your guts or transcribe your whole life story. To increase your chances for getting accepted, first learn just how important your essay is and then take the time to learn the Dos and Don'ts of college application essays.
How Important is Your Application Essay?
Every year, colleges and universities receive hundreds or even thousands of applications. Many of those applications are virtually identical in terms of GPA, class load, and test scores – so how do you make yourself stand out in a crowd? The college application essay is designed to give you a chance to speak directly to the admissions committee, to tell them who you are and why you want to go to their school. But is your application essay more important than the rest of your application or is it just one factor that admissions committees weight evenly with your GPA and test scores?
According to an article published on Time.com, college application essays aren't as important as they are cracked up to be. In fact, Stanford sociologist Mitchell Stevens worked alongside admissions officers at numerous top-tier liberal arts schools for 18 months and he discovered that in cases where students met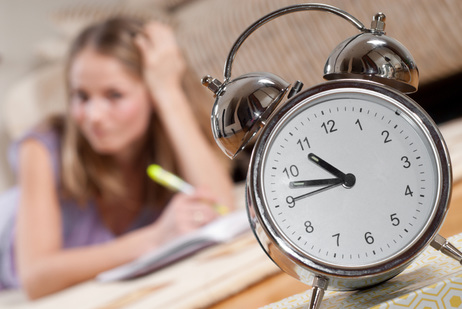 A recent report revealed that many California community college students take twice as long to get an associate's degree as is normally required. While community college is less expensive than attending a four-year institution, students who drag out their degree programs lose much of that savings in additional tuition, fees, textbooks, and lost wages. In this article, we examine the reasons why some students take so long to graduate.
A new
report
released by the Campaign for College Opportunity shows that of the more than 60,000 students who obtained an associate's degree in California during the 2012-2013 school year, half took over four years to get their degree. This is an alarmingly long time, especially when compared to the 4.7 years it takes the average student to complete a bachelor's degree at California State University.
A significant number of community college students choose to take that route because of the affordability. According to
data from College Board
, in 2011, community college students paid on average $2,713 in tuition and fees, as compared to $7,605 for students who attended an in-state four-year institution. At less than half the cost, community colleges pose significant financial benefits for students who are on a tight budget.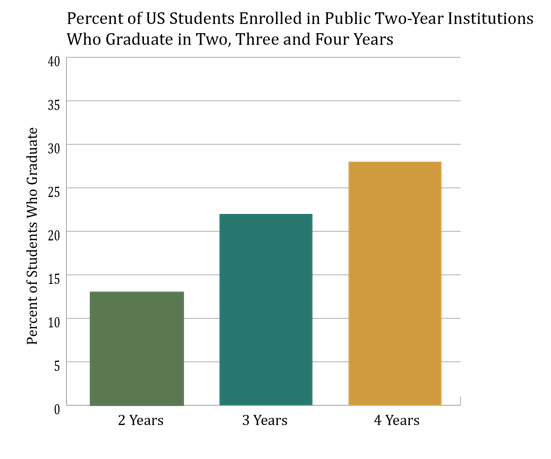 Reference:
Center on International Education Benchmarking
However, time seems to be the biggest enemy of students who begin their post-secondary education at the community college level. The College Board's report shows that of the cohort of students who began their community college studies in 2005, only 21 percent graduated within three years – a full year longer than is traditionally required. Many of the financial benefits gained by attending a two-year institution are lost if students aren't able to complete their degree on time. Yet, students who enroll in a two-year program are the ones who are most likely to be impacted by factors that extend their graduation timeline.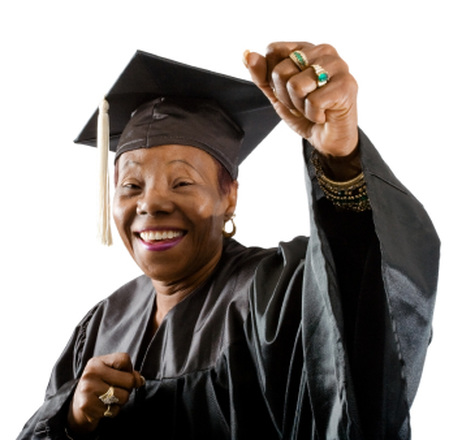 We look at some of the less traditional community college graduates gracing stages this graduation season, including some that are well past the average age for community college students.
Looking for inspiration? Look no further than some of the stages of community college graduations this year. Amid the young adults parading across the stages to accept their hard-earned degrees, you might see a few faces you would not expect at a graduation event. Some of the oldest community college graduates of 2013 are also some of the most inspiring – if you are lucky enough to grab a few nuggets of their wisdom and their zest for life as you pass them on campus. Check out this amazing selection of the Class of 2013.
Beverly Ross
To earn her associate degree from
Mott Community College
this year, Beverly Ross had to overcome two hurdles. The first was a cancer diagnosis she received three years prior. The second was her age, which, at 54, was well beyond the average age of most Mott students. Ross managed to climb over both those obstacles, accepting her diploma in social work just this month.
According to
mLive
, Ross was diagnosed with cancer in her thigh muscle in in May, 2009. Two muscles had to be removed and replaced with bolts, brackets and screws. Ross also underwent intense chemotherapy treatment, which she was told could impact her ability to think. Ross decided to put that warning to the test, and enrolled at Mott Community College soon after.
"I'm so excited with proving [the doctor] wrong," Ross told mLive. "I'm smarter. I'm proving to be smarter to me. After all that, I'm happy I accomplished this.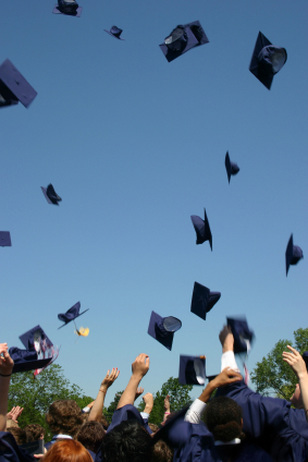 Community colleges do not traditionally boast high completion rates, but there are many ideas in the works at schools across the country to bring those rates up. We look at a few that are making headlines today.
Community college completion rates have been a concern since President Obama made these two-year schools a focus in efforts to increase the number of college graduates in the U.S. The truth is that most community colleges currently see relatively low completion rates, due to a myriad of factors working against students attending these schools. The good news is there are many ideas on the table for improving community college completion rates nationwide. Check out these 10 ideas for increasing community college retention that are slowly being put into practice by community colleges across the country.
Adding Dual-Enrollment Programs
Dual-enrollment programs
allow high school students to earn college credits before they earn their high school diploma. In some cases, the college courses are offered free of charge, depending on whether the state is willing to pick up the tab through special student funding. Other schools charge a nominal tuition fee, which is much lower than what high school graduates can expect to pay. Students that earn college credits during high school are much more likely to see their degree program through to completion.
Collecting Data
The
American Council on Education
encourages community colleges to join the initiative, "Achieving the Dream: Community Colleges Count." The initiative uses measurable data to promote higher student success, particularly among low-income and minority students. Around 130 community colleges nationwide have signed onto the initiative thus far. Some of the schools involved are already showing impressive improvement in student outcomes.
Increasing Accountability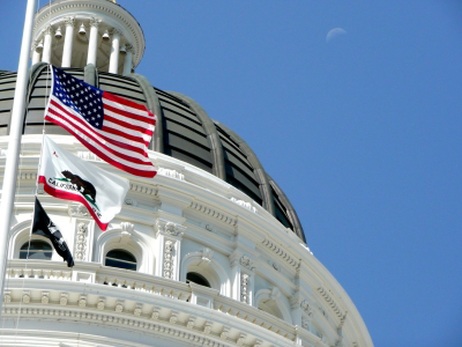 We report on the numerous pieces of legislation recently signed into law by California Governor Jerry Brown in an attempt to revamp and ramp up the state's floundering community college system.
The Student Success Act of 2012
One of the key pieces of legislation Governor Brown recently signed into law was the Student Success Act of 2012 or SB1456. The Press-Telegram reports that this bill focused directly on the state's community college system, in an effort to improve completion rates and student success at these institutions. The Student Success Act of 2012 includes a number of specific measures community colleges will now have to utilize to help their students succeed in college. Some of the measures include:
Development of a student education plan to help students plan course schedules accordingly
Requirement that all incoming students attend an orientation session before taking courses
Minimum standards for academic success in order to receive fee waivers
Creation of a student success report card that will be used to determine future funding
Addition of an all new assessment test that will help place students in the proper classes
The bill also contains a provision that ensures new students entering a community college will be able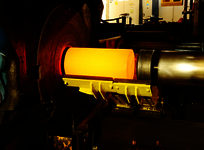 May 20, 2017
Corrosion technology is one of the hottest new industries community colleges are training for. Currently, only a handful of schools offer a program, but the field is open for new graduates.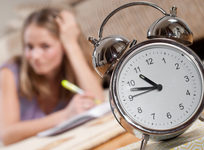 May 20, 2017
A recent report revealed that many California community college students take twice as long to get an associate's degree as is normally required. While community college is less expensive than attending a four-year institution, students who drag out their degree programs lose much of that savings in additional tuition, fees, textbooks, and lost wages. In this article, we examine the reasons why some students take so long to graduate.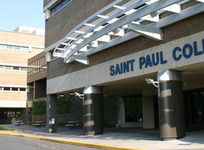 May 20, 2017
We take a look at the latest annual college rankings from Washington Monthly, which provide a list of the top community colleges in the country as well as four-year schools.