Class Schedules
- Do you need child care? Are you employed full-time? Community colleges offer a variety of scheduling options, allowing most students to easily integrate continued education into an already busy schedule. From weekend classes to courses at midnight, we cover the gamut of flexible class schedules at community college.
View the most popular articles in Class Schedules: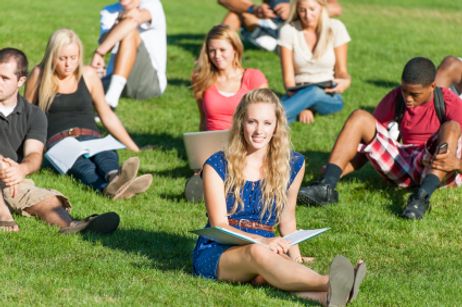 We take a look at some of the non-credit classes and special programs on tap and community colleges to bring in members of the community during the summer months.
While most students are getting to wind down for the summer months, community colleges are gearing up with a whole new set of learning opportunities for college students and community residents. From camps for kids to summer school for struggling college students, these campuses continue to bustle with activity all summer long. Check out how some community colleges across the country are planning to spend their summer "vacation" this year.
Summer School Comes Back to California Schools
It wasn't that long ago that community colleges in California were forced to cut summer school options due to dismal bottom lines. The good news is that summer school is back in action for California students this year, according to The Business Journal. Thanks to additional funding from Prop. 30, schools across the state will be offering a handful of courses to students who want to continue their studies during the summer months.
College of the Sequoias
will be offering around 40 classes this summer, including many basic courses students are required to take for degree completion programs. While the number may not be close to the dozens of courses available prior to the budget cuts, it will ease the strain on many students who have had difficulty getting into classes required for graduation. Because of the high demand for summer classes, wait list and priority registration have already been established.
Learn more about how community colleges and federal loans can help you affordably finance your community college education.
Many degree programs require students to take electives but what are the pros and cons of elective courses?
Many community college students are the first in their family to attend college, and this designation comes with its own share of responsibilities and challenges. Learn about the support available specifically for first-generation community college students.