Whether you have just enrolled in community college or you're ready to graduate and enter the job market, our articles can help improve your opportunities of landing the perfect job. Internships and apprenticeships offer lots of benefits, find out how participation in these programs can move your resume to the top of the pile. Analyze employment data for community college graduates and determine who is getting hired. Get valuable tips on polishing your candidacy and making the most of job fairs.
View the most popular articles in Improving Your Job Search: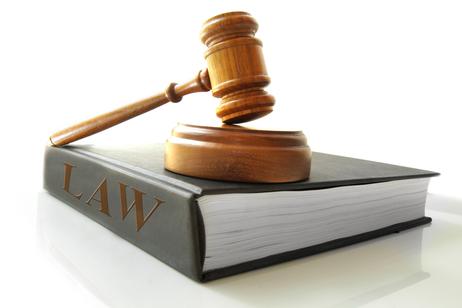 You don't have to be a pre-law major to get into law school, but how will your application be impacted by your community college degree?
Community college appeals to people from all walks of life for a number of different reasons. For some, community college offers a degree of flexibility that can't be had at some colleges and universities and, for others, it is a way to save money on tuition. But will your graduation from a community college as opposed to a traditional college or university hurt your chances of success in pursuing a career in certain fields? Keep reading to learn some valuable tips for applying to law school with a community college degree.
When Should You Apply to Law School?
Many students who have been successfully admitted into law school agree that applying early is always best. Many law schools accept applications on a rolling bases, releasing their decisions over the course of several months. While applying early will not guarantee your admission, applying closer to the deadline means that there may be fewer spaces left to fill which could hurt your chances forgetting in. Keep in mind that most schools will not even begin to review your application until they have received all of the necessary documents so be proactive about making your requests for recommendations and with writing your essays. Take the LSAT as soon as you can without compromising your score – if you are fully prepared, take the test at the first available sitting. You should also keep in mind that even if you do not get accepted during the first round of admissions, there may still be hope.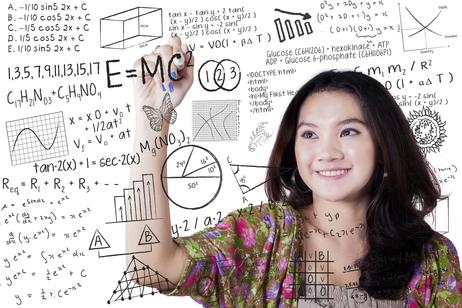 Picking a major is a big decision. You shouldn't rush, but there are benefits to making your choice early. Keep reading to receive tips for choosing a major.
When you set foot on a college campus for the first time and start to meet other students, the question you are most likely to be asked first is, "What's your major?" For some, this question rears its ugly head even earlier, during high school before you even decide where (or if) you are going to college. Choosing a major is a big decision and one that will have a serious impact on the rest of your life. This being the case, it is not something you should take lightly.
But just how important is it to pick a major before you start college? Or can you wait until you have a few classes under your belt to see what you really like? If you are still undecided, it isn't the end of the world – you can still graduate with the major of your choice and enter the "real world" in your chosen field. Keep reading to learn more about which majors offer the best chances for success and to receive tips for choosing a major that suits your interests.
What Exactly is a Major?
A college major is simply a specialized area of study. When you choose a major, you are choosing the direction of your academic career. In addition to taking any general education requirements your school might have, you will also be taking classes that are relevant to your major. Most community colleges and traditional universities offer a wide variety of different majors, though many schools specialize in
Learn about the job conditions facing community college graduates in 2010.
Many who have found themselves out of work thanks to the recent
recession
have headed back to school for retraining in a more lucrative profession – or so they thought. It turns out that many of those so-called hot industries highly touted during the slowdown are only lukewarm at best for many of the college grads trying to hunt down the openings.

We have the report on the real state of the job market, as well as some tips that could put you at the forefront during your own job search.
The Hot Market Illusion
Check out any news publication today, and you will find at least one article about the hottest markets that are currently hiring. Case in point: A piece on the New Year's Day edition of
Good Morning America
this year listed four hot markets for college graduates to consider. The industries included
health care
, law enforcement,
business services
and sales.
A recent article on
CareerBuilder.com
lists companies that will be hiring college graduates this summer. Some of those companies do fall into the industries listed by Good Morning America earlier this year. However, finding a company or industry that is hiring, and landing a good job right out of college are too different things, thanks to the many complexities of a dragging economy that hasn't pulled itself out of the unemployment slump just yet.
Factors Affecting Hiring
The truth is that it is simply hard to predict where the jobs will arise because there are many
Learn about business ethics courses offered at community colleges and how the curriculum can enhance your job candidacy and resume.
With the scandals of Enron, Tyco, and WorldCom in the not-too-distant past, today's corporate world demands a mixture of
business acumen
and ethics. To combat corruption, many employers are specifically looking to
hire
candidates that have business ethics qualifications. If you are looking for ways to
enhance your resume
and candidacy, consider enrolling in an ethics business class at your community college.
What are Ethics Business Courses?
Courses in business ethics are relatively new options, but they are certainly growing in relevance. As the
Business Network
explains, "Business ethics consists of a set of moral principles and values that govern the behavior of the organization with respect to what is right and what is wrong."
Specifically, business ethics courses outline the moral philosophies and obligations of any company. Business ethics classes often explore topics such as:
Evaluation of prohibited actions in the workplace

Legal

frameworks on which an organization may be governed

Evaluation of the most common pillars of ethics. For example, evaluation of ethical philosophies such as deontologism, relativism, egoism, and utilitarianism (although these pillars of focus may vary for each course)

Examination of ethical violations in various business organizations (often based on hypothetical cases, historical occurrences, etc.)
Benefits of a Ethics Business Course
While many community colleges offer business ethics courses,
North Seattle Community College
(NSCC), located in Washington, has been pioneering its curriculum with practical, hands-on applications of business ethics.
NSCC has developed an innovative ethics course that is designed to "Explore the fundamental questions of ethical and moral behavior
Capitalize upon the secrets and strategies of enhancing your job prospects and career opportunities at a community college job fair.
Job and career fairs provide students with an array of convenient, useful, and potentially lucrative opportunities. Considering that many community college students preparing for an upcoming
graduation
are uncertain as to how to apply for
jobs
,
establish networks
, and even simply get a single proverbial foot in the door, job fairs provide an excellent alternative to the traditional search.
Instead of the traditional approach, which mandates that students independently seek out jobs and send in resumes, a community college job fair brings the employers to the students. Job fairs are essentially large congregations of employers who are seeking out new college graduates to become part of their staff. Typically, job fairs allow students to meet leaders in their
career
field, while allowing students to submit their resume to multiple employers at one big event. In fact, some students attending job fairs are even hired for jobs on the spot!
Community College Job Fair Tips
Nearly every community college provides its students with annual, biannual, or even monthly job fair events. As
Lenoir Community College
, located in Kingston, North Carolina, asserts, these job fair events are intended to help all students. "Anyone can use a job fair to make contacts, distribute resumes, and explore new avenues of employment." To take advantage of the many job fair benefits, be sure to prepare yourself with the key tips for job fair success.
Prepare and Edit Your Resume
Before attending your job fair, be sure that your resume is easy to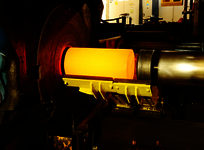 May 20, 2017
Corrosion technology is one of the hottest new industries community colleges are training for. Currently, only a handful of schools offer a program, but the field is open for new graduates.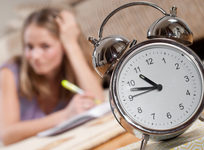 May 20, 2017
A recent report revealed that many California community college students take twice as long to get an associate's degree as is normally required. While community college is less expensive than attending a four-year institution, students who drag out their degree programs lose much of that savings in additional tuition, fees, textbooks, and lost wages. In this article, we examine the reasons why some students take so long to graduate.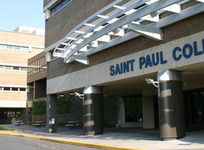 May 20, 2017
We take a look at the latest annual college rankings from Washington Monthly, which provide a list of the top community colleges in the country as well as four-year schools.