Does Money Motivate College Completion? New Task Force Says Yes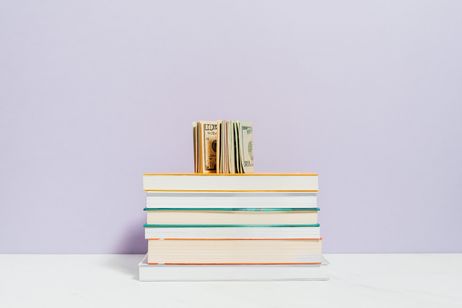 We look at the recommendations for improving completion rates in a new report issued by the Complete College Ohio Task Force, which includes financial incentives.
Getting kids to college is only a part of the equation when it comes to higher education. Whether a student enrolls in community college or a four-year school, the goal is to get that student to leave the institution with a degree firmly in hand. Unfortunately, that event does not occur nearly as often as educators would like. As the quest to
improve college completion rates
kicks into high gear, a task force in Ohio has some recommendations for schools looking to get more of their students on the path to graduation.
About the Complete College Ohio Task Force
College completion rates in the state of Ohio are some of the lowest in the country, with Ohio ranking 38th on the spectrum of graduating college students, according to the Ohio Higher Ed website. To determine why completion rates are so low – and what can be done to improve them – the Ohio Board of Regents partnered with the university system in the state, which includes community colleges and adult education centers as well as four-year institutions.
The newly formed Complete College Ohio Task Force was given the responsibility of studying the reasons behind the dismal graduation rates. The committee then put forth a list of recommendations to improve those rates. While the recommendations were specifically for Ohio colleges, the recommendations are equally relevant for other colleges across the country.
When the task force began their work, the Ohio Higher Ed website reports that the group was divided into three subsets: Ready for College, No Time to Waste and Help Me Cross the Finish Line. The three groups worked on their own set of recommendations and strategies designed to help students achieve success at the college level. The recommendations were recently released at a Complete College Ohio Conference held at
Columbus State Community College
.
This TEDTalk examines the need for remedial instruction in community college.
About the Recommendations
The 20 recommendations released by the task force focus on fundamentals, as well as innovations that have been found to promote college success, according to the Canton Rep. A few of the recommendations may even be controversial, including those using financial incentives or consequences to keep students on track toward their degree completion. Others, such as
freshmen orientations
and consistent credit-hour requirements are basic steps most colleges could and would take if it meant seeing more students to the completion phase of their education.
Some of the recommendations included in the
report
for students getting ready to enter college include:
Once students have begun taking college courses, additional work must be done by schools to keep students on track throughout their college experience, including:
Flexible, innovative scheduling that makes it easier for students to balance school and other responsibilities
Implementation of "invasive" advising that ensures students get the academic support and services they need throughout the college experience
Creation of systems that ensure direct pathways to completion of a degree program, with tracking and intervention provided as needed
Provision of financial incentives for students who reach specific benchmarks in a timely fashion
It is the last recommendation listed here that has generated some controversy among college educators and lawmakers. While studies have indicated that financial incentives may be an effective way to keep some struggling students in school, there is a question over whether this is a truly ethical approach. The water becomes even murkier when the idea of punitive financial measures is added for students that fail to reach the finish line in the allotted time.
In this video Kathy Prellwitz expresses her views on the notion rampant in the community college environment today is that everyone deserves the opportunity for a college education.
Money for Degrees
The recommendations made by the task force involving financial incentives may be referred to as the "carrot" and "stick" approach, according to
Cleveland.com
. The "carrot" is the financial incentives offered to students for making it to certain benchmarks, including graduation within a reasonable period of time. Those incentives could be rebates on tuition, which could be spent on any needs the student might have, including non-school related needs. Another option would be a loan forgiveness program, where a student would not be required to pay back a student loan in full if the degree was earned within a set period.
On the flip side, students who did not meet benchmarks would receive the "stick" – financial penalties like additional fees and costs. This type of program could involve charging students out-of-state tuition rates after the set period of time or imposing a cut-off of financial assistance to those students. While the positive financial reinforcement has many supporters, the penalty side has few.
"Penalties don't work – positive reinforcement does," Luis Proenza, president of the University of Akron, told Cleveland.com. "Being punitive does not make sense, because it can't fairly account for all the possible reasons."
This video looks at the incentives in place within the Virginia Community College System.
While few studies have been done on the impact of financial incentives on college completion rates, the ones that have been performed have shown positive results. One New Orleans study from 2004 showed that students who received financial incentives had a higher completion rate than those that did not. When financial incentives are combined with other recommendations made by the Ohio task force, the hope is that the state – and possibly, the country – will begin to see more college graduates enter the future workforce.
Questions? Contact us on Facebook. @communitycollegereview
What states are home to the most diverse and least diverse community colleges? In our exclusive diversity report, we analyze our data to determine how much diversity there is on community college campuses throughout the United States. In addition, learn about the benefits of attending a community college with a diverse student body.
As the third wave of TAACCCT grants are issued, we take a look at how community colleges are using this federal money to beef up job training programs across the country.
We take a closer look at the Upward Bound program, which is designed to prepare students for college whom might not otherwise succeed due to economic or family factors.