Community college can be fun and socially enriching, especially with the right extracurricular activities. Reasons to join the debate club, volunteer opportunities and wellness programs are just a few topics covered here. Explore the benefits of community college outside of the classroom, from holiday celebrations to athletic programs, schools are finding ways to keep students engaged on campus.
View the most popular articles in Extracurricular Activities: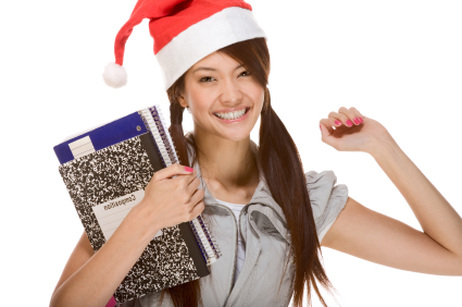 We are inspired by some of the special holiday events and service projects scheduled at community colleges around the country.
Community college campuses were home to many festive gatherings this holiday season, getting in on the holiday action. From festive concerts to service projects designed for the season, these schools are showing their students what the winter months are all about. Check out the fun, festive and family-oriented events available at some community colleges around the country.
Shop 'til You Drop at Community College Craft Fairs
Arts and crafts abound at community colleges this time of year, offering Christmas shoppers the opportunity to pick up something truly unique for friends and family members. Auburn Pub reports that Cayuga Community College in Auburn, New York, recently hosted its annual Holiday Festival Craft Show, which features handmade clothing and accessories, holiday decorations and fresh baked goods. The show is celebrating its 39th year in style, with live entertainment and food vendors to keep everyone in the holiday spirit.
St. Charles Community College
in Missouri also hosted a holiday craft bazaar, according to a report at the school's
website
. The show, which was free to the public, was held at the gym on the community college campus. Vendors offered an array of handmade goods, and some even provided free demonstrations of their craft. Shoppers found a wide selection of
jewelry
, quilts,
photography
and other craft items. All of the crafters featured at the bazaar can also be found on Etsy, an e-commerce site for artisans and crafters to sell their wares.
Say "Cheese" at Mott Community College
Take advantage of the many activities community colleges offer outside the classroom, from community service to the arts.
Thinking about community college? Consider this – there are numerous ways to benefit from a community college education outside the classroom environment. With a wealth of extracurricular activities to choose from today, you'll never be at a loss for how to fill your time. Check out these valuable ways to benefit from your local community college outside the classroom.
Log Some Service Hours
Many community colleges offer students the opportunity to flex their volunteer muscles through a variety of community service projects. According to the American Association of Community Colleges, volunteer work offers a myriad of benefits to students, including the ability to engage in the civic community and learn new skills they can take with them after graduation. This organization now promotes service learning to more than 1,200 schools nationwide. Service options might include work with specific organizations in the area or individual projects organized by the community college and based on the specific needs of the local neighborhood.
Take in a Concert
Community colleges with robust
music departments
might feature a wealth of musical offerings from their students throughout the year. Choose from a variety of genres, including jazz and classical, as well as both vocal and instrumental music performances. In addition, many community colleges host visiting musical artists throughout the year, giving students in and out of their music programs the chance to dabble in different musical styles.
Exercise Your Competitive Spirit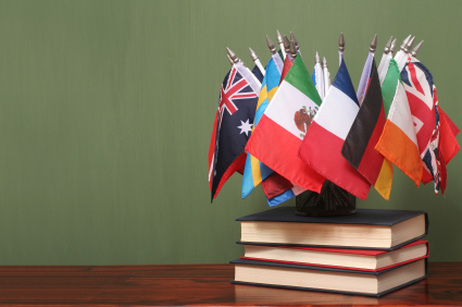 We examine a recent study by Michigan State University that shows community colleges are becoming more globally minded, as well as specific schools that offer a global focus.
The arrival of a global economy has increased the need for higher education that is more globally focused today. A new study suggests that community colleges are answering that call, providing students with education and experiences that have a much longer reach than ever before. Many individual schools are also answering the need for
global education
directly, with the introduction of programs that help students expand their horizons – and their world – from their own local community college campus. With plenty of options to choose from today, community college students can rest assured the education they receive will prepare them for a future in a world that has become larger and smaller at the same time.
Study Indicates International Business a Focal Point at Community Colleges
The recent study was conducted by researchers at Michigan State University. According to the MSU website, the study found that in 2008, only about 51 percent of community colleges in the country were offering basic courses in international business. In just four years, that number has skyrocketed to 85 percent. With a significant number of college students in the United States attending community college today, those findings show the country is on the right track to cultivating a more globally-minded workforce in the future.
"The most important takeaway is that we as a nation appear to be putting funds into community college education to infuse a global mindset in a much larger way than in the past few years," Tomas Hult, director of
After 80 years and a powerful program, Grand Rapids Community College cites scheduling conflicts and compliance challenges in bringing its football tradition to an end.
While not every community college boasts a robust sports program, those that do provide an outlet for
student athletes
to come and compete while getting their post-secondary education. Unfortunately, one Midwestern school has found that despite a long and illustrious history, they can no longer support the football program that has been an integral part of campus life.
Grand Rapids Community College
has bid a sudden farewell to their football program this year, after enjoying an 80-year tradition and plenty of notoriety through individual athletes and numerous winning seasons.
The Announcement is Made
According to a report at mLive.com, the announcement to end the football program was made by the president of Grand Rapids Community College, Steven Ender. Ender also issued a formal press release, after talking with the coaches and players involved in the football program about the school's decision. In the press release, Ender cited the following reasons for bringing Grand Rapids football tradition to an abrupt halt:
With games now played in Illinois, Iowa, North Dakota and Georgia, the school was no longer able to spend the time or money getting the football team and staff to games further from home. In some cases, student athletes and coaches were spending up to 19 hours on a bus to get to a single game.
Many of the student athletes that came to the school to play football faced severe personal obstacles, including finding the means to pay for off-campus housing, since many came from out of state.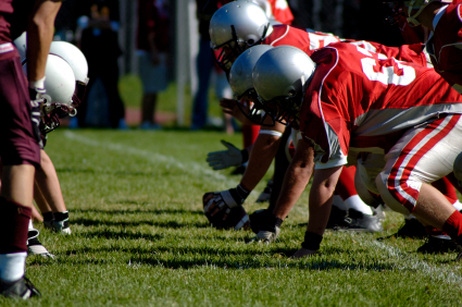 If you are an athlete hoping to go pro, our complete community college athletics guide can help you get started on the right foot, literally!
Benefits of Sports at Community College
The addition of a robust athletics program at community colleges offers a host of benefits to students, as well as the school. While these programs are not traditionally big money makers for the colleges, the advantages offered may make the cost of the programs worthwhile to many college campuses.
David Mollahan agrees. The president of Marion Military Institute told the Times, "It's beneficial to higher education. Our programs, I think, are worth it."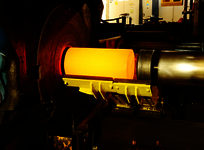 May 20, 2017
Corrosion technology is one of the hottest new industries community colleges are training for. Currently, only a handful of schools offer a program, but the field is open for new graduates.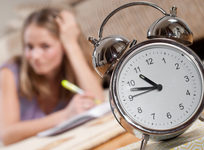 May 20, 2017
A recent report revealed that many California community college students take twice as long to get an associate's degree as is normally required. While community college is less expensive than attending a four-year institution, students who drag out their degree programs lose much of that savings in additional tuition, fees, textbooks, and lost wages. In this article, we examine the reasons why some students take so long to graduate.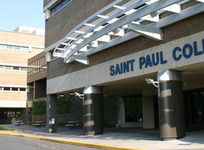 May 20, 2017
We take a look at the latest annual college rankings from Washington Monthly, which provide a list of the top community colleges in the country as well as four-year schools.