Changing Student Demographics: Rising Number of Professional Students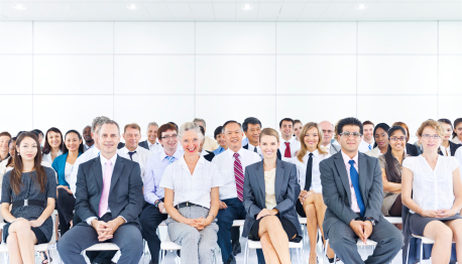 Learn about the increasing numbers of older, professional students attending community colleges, which offer excellent opportunities for adult learners.
Amidst a shifting economy, job layoffs, unemployment, and other professional catalysts, community colleges are experiencing a rise in attendance from experienced students who have already engaged in work out in the "real world." Today, as many adults are seeking new
professional opportunities
and training courses, community colleges are creating unique programs and classes to meet the new demands of an older student population.
Experiencing the Shift
As
Community College Week
reports, older students are returning to various community college campuses for an array of reasons. Specifically, and most commonly, many adults today are forced to cope with an unexpected
career shift
, as a rising number of employers and companies have been required to downsize their staff to accommodate a struggling economy's spending changes.
The trend of adult students returning to community college campuses is not a new phenomenon. As researcher Cynthia Howell expounds, just a decade ago, in 1997, nearly a third of community college students were 30 years old or older! The trend has continued today, and due to the increased enrollment rates among older students, community colleges are experimenting with new methods for providing each unique student with support.
Meeting the Needs of Adult Learners
While many new community college students see their higher educational pathway as both a professional and
social experience
, adult students enter into their community college coursework with a different focus and intent. As
Community College Week
further asserts, "For many new students, the first-year college experience is an academic and social buffet, a dizzying array of activities and opportunities to herald the passage into adulthood." Younger students tend to see their educational experience as a pathway to adulthood, while older students, who may have children and are returning from former professional experiences, possess a different vantage point of maturity and focus.
Foremost, as many adult students are juggling personal family responsibilities and professional demands, community colleges have increased students' access to part-time and
online courses
. Students may initially enter into their program as a part-time student in order to weigh an array of
career-options
and
degree pathways
. Online courses allow busy adult students to take courses on their own schedules.
In addition, as many adult students support dependents, they may take a longer amount of time to compete their degree. Community college offers the flexibility of completing a degree program at one's own pace, suiting the needs of some adult learners ideally.
Adult Learners Excelling in Community College
Most studies show that adult learners tend to score much higher on college assessments, while earning higher grades than younger community college students. As Cynthia Howell describes, "Adults bring realistic, practical goals for their education and valuable life experience to the community college classroom." This perspective enables adults to evaluate their coursework and educational demands with a greater sense of purpose.
Despite the length of time it may take for adult students to complete their educational pathways, most adult learners report high marks and great successes. Ultimately, while the entry into new community college programs may seem daunting and unfamiliar to adult students who have been away from the academic world, adult learners can rest assured that they are surrounded by peers with similar experiences, skills, and frameworks for moving forward to a new professional horizon.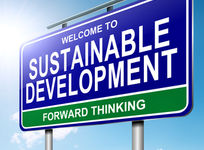 Learn about new sustainability programs designed to educate students on green industries and how students can use those studies to build successful, "green" careers.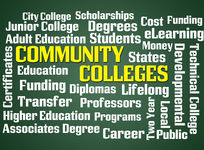 Though homeschoolers often get a bad rap, they are some of the highest performing students in the country - especially in college. Keep reading to learn more about community college for homeschoolers including tips for applying and preparing for college.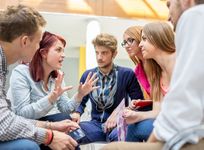 Remedial education exists to help struggling students succeed in college-level classes. Unfortunately, the existing model may be doing more harm than good. Keep reading to learn more about the history of remedial education and what community colleges are doing to change it.