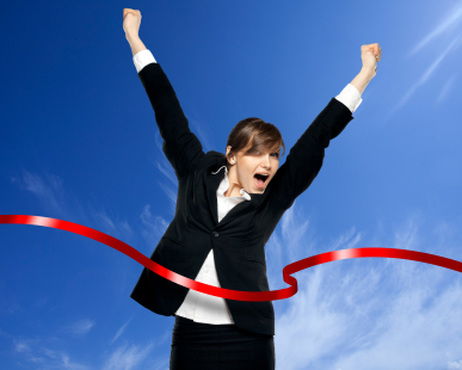 As you plan your community college journey, take advantage of this start to finish guide. Learn about some of the hottest community college degree programs today, the importance of tying the degree into the current industry needs and how to plan your community college degree for preparation into a four-year degree program.
· Licensed practical and vocational nurses
· Computer support specialists
· Insurance sales agents
· Heating, air conditioning and refrigeration technicians
· Real estate agents
· Education
· Engineering
· Computer Science/Math
· Health
· Physical Science
· Business
· Communication
· Humanities
The ratings on college degree programs fluctuate somewhat regularly, based on the hottest industries and the greatest employment needs at any given time. No matter when you decide to enroll in community college, it is essential to research degree options thoroughly to ensure you end up with a degree or certification you can use in the current workforce.
Creating an environment where students can easily explore career options and research various job descriptions
Providing career guidance from the first weeks at community college until graduation
Collaborating with other departments at the community college and community associations to offer the best career resources possible
Providing career programs and events that help students with their career planning and job search
Assisting in career planning development, from course choices to practical experience in the student's chosen field
Teaching students job hunting strategies and techniques so they are prepared for the job search while still in college
Assisting employers in the area in finding qualified candidates for job openings from the pool of community college students preparing for graduation
While these college professionals offer valuable career guidance and information, the resource is only helpful if it is actively sought out and used by community college students. As a student, it is your responsibility to make an appointment with a career counselor as soon as you enroll in school to ensure your course of study is directly applicable to the career of your choice.
At the same time, businesses that historically have trouble finding qualified individuals to fill their positions will have more say in how and what community colleges teach. These industries can partner with the schools in their area to ensure students receive the exact skills necessary to become productive members of that industry. The workforce is replenished and companies actually save money in training costs, since the community college is equipped to handle much of that responsibility satisfactorily.
According to the Center for American Progress article, there are five factors that are necessary for partnership success, including:
Recognition that there is a need in a community for collaboration between a college and local industry
Establishment of shared goals and values between the community college and the business world
Assurance that the values are achieved and embraced on both sides of the training spectrum
Strong executive leadership from both the community college and area industries, to ensure the partnership continues to progress
Development of accountability and governance mechanisms that keep the partnership in a flexible, dynamic mode that will continue to address the needs of both the students and area businesses
When these five factors are met, the result is an effective partnership between the worlds of academia and business that significantly benefit everyone involved, including the students pursuing a practical, potentially lucrative degree training program.
"We provide a support system of assessment, career counseling, and job placement," Norma Kent, a senior vice president of the American Association of Community Colleges told AARP. "We don't put you in a position to fail." The American Association of Community Colleges currently includes more than 1,200 community colleges across the country.
Community colleges are plentiful across the country, offering a wide range of degree programs and services for students from all walks of life. no matter what your age, background or training needs, it is likely you will find a community college in your area ready and equipped to meet those needs. However, simply enrolling at the closest community college may not be sufficient in ensuring your career progresses in a forward motion. It is important to choose your college carefully, based on the degree programs available and the counseling services provided. Once you have chosen your school, do your homework to find the best degree program for you. Through careful research and information-gathering, you are much more likely to have a community college experience that catapults you into a successful career after graduation.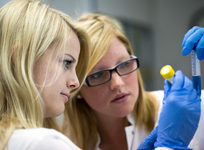 January 27, 2017
As careers in science, technology, engineering, and math become more prevalent, community colleges are shifting their focus to meet demand and secure their place in a rapidly changing educational landscape.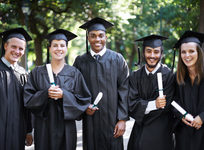 January 27, 2017
A recent study reveals that job applicants with a credential or associate's degree from a community college have slightly better chances of getting a job interview than students who attend a for-profit college or university. Since community colleges are much more budget friendly than for-profit institutions and have much better job placement results, community colleges are a much better option for employment-minded students.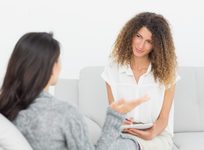 January 27, 2017
With serious mental health issues on the rise on college campuses nationwide, community colleges are scrambling to provide expanded mental health services to students.