Career Socialites Rejoice in Event Planning Programs at Community Colleges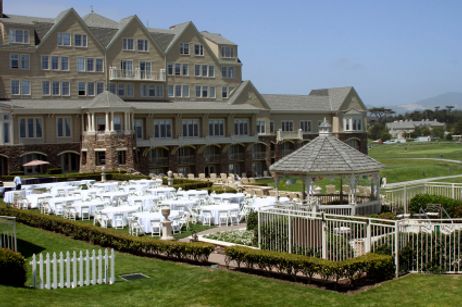 Learn about how you can turn your passion for parties into a career through event planning courses at your local community college.
Are you known to be the life of the party? Do you find yourself drawn to the glitz and glamour of formal events and festivities? If so, harness this intrinsic quality by pursuing a career in event planning – starting right at your local community college!
To cater towards society's needs to celebrate, certain community colleges around the country have expanded their
curriculum
to include event planning courses. Through courses in wedding planning, etiquette, and management, you can learn the necessary skills for a successful
career
in event planning.
More than Decor and Invitations: Event Planning Courses
While most community colleges typically do not issue degrees in event planning, there are many applicable courses offered on campus. For example, the
Austin Community College District
, with campus locations throughout Texas, specifically hosts an "event planning" class which requires students to complete 30 hours of coursework.
In this focused class, students take advantage of hands-on activities and learning opportunities. Specifically, students are taught how to "Take your client's vision and make it a reality by learning how to work with vendors, plan, and organize while staying within the budget." With this focus, the event planning course covers an array of social gatherings, including baby showers, parties, anniversary celebrations, and much more.
Further highlighting some of ACC's unique courses, students pursuing training in event planning can deepen their skills and insights through ACC's
Continuing Education
program. Specifically, students can enroll in the floral design class, wherein students actively work with clients to design, arrange, and select ideal flowers and centerpieces.
According to ACC leaders, students enrolled in both the event planning and floral design courses will be trained to assist a bride in planning her wedding. Students will help brides select invitations, create table settings, plan the order of events at the wedding, as well as assist with any other necessary tasks. By providing participants with this unique one-on-one experience, "The talent and experience of the event planning and floral design students can help bring the finest and most breathtaking event to life."
Here Comes the Bride: Wedding Planning
If you adore the dresses, designs, and decor of weddings, then courses at your local community college can provide you with greater training in this field. In fact, organizations such as
The Wedding Planning Institute
are specifically devoted to providing college students with expert training and education through various community college campuses.
As leaders of this organization explain, "The Wedding Planning Institute was founded with the sole purpose of providing aspiring wedding planners with the best possible education. The Institute is dedicated to the highest standards, offering wedding planning certification, business fundamentals, continuing education classes and seminars." Focusing on topics such as contracts, vendor agreements, and trends, the Institute helps students gain real-world training and experiences to succeed in the wedding industry.
With the event planning education you can receive from your local community college, you enjoy a myriad of
career opportunities
. Students can begin their own self-employment pathways by establishing a network of clients in need of wedding guidance and consultation. Similarly, you could pursue employment by working in conjunction with an already established professional coordinator, hosting facility, banquet center, wedding apparel shop, flower shop, and more!
Against massive budget cuts, community colleges have been forced to take drastic measures, including cutting entire programs ranging from the culinary arts to athletics.
Many students enroll in community college with the intent of transferring to a four-year school. Of those who do, many succeed, and yet traditional colleges and universities continue to overlook them. Read on to learn more about why more community college students don't transfer schools and to receive some tips for making the transfer yourself.
Community college is the only option for many students who either can't afford a traditional four-year university or who need a more flexible school environment. Just because community college is different, however, doesn't mean that its students matter any less. The Aspen Prize exists to encourage community colleges to do more for their students and to continually strive for improvement.