Learn Wine Making, Beer Crafting at Your Local Community College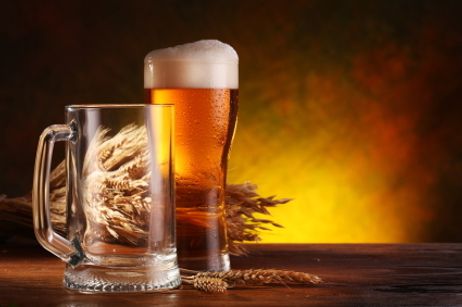 In addition to the new beer crafting program at a North Carolina Community College, we take a look at other schools around the country that teach the fine arts of beer and wine making.
One of the more popular and less conventional fields of study at community colleges today is a degree in
beer crafting
or
wine making
. While these programs may not seem like paths to lucrative professions on the surface, the truth is that the wine and beer industry is a booming one in the U.S. and beyond. Check out these community colleges that offer training in a long-standing craft that continues to be highly sought today.
The Booming Business of Beer Crafting
According to a report at
Blue Ridge Now
, craft beer is a U.S. industry that is growing by leaps and bounds. The article cites numbers from the Brewers Association that shows the $10 billion industry grew to 10 percent of the entire beer market in 2012. During that same year, more than 400 new breweries opened across the country, which brings the total number of breweries in the United States to more than 2,400.
"I think it's a great idea for a school to start this kind of program," Andy Cubbin, co-owner and head brewer at Southern Appalachian Brewery, told Blue Ridge Now. "I think [the craft beer industry] is growing about 15 or 16 percent a year."
The
Community College Times
reported earlier this year that providing a degree program in beer crafting gives community colleges another avenue to do what they do best – offer training for employment opportunities right in their own neighborhoods. The article uses
Rockingham Community College
in North Carolina as an example. When this college decides to add a new program to their catalogue, the nearby MillerCoors Brewery, which employs around 670 residents, was a viable option.
In addition, the area boasts a number of microbreweries, with more opportunities throughout the state. Although there were opportunities to earn degrees in wine making in North Carolina, training for the beer crafting industry was conspicuously absent.
Rockingham Community College decided to test the waters by offering a continuing education class in beer brewing. The class saw overwhelming response, prompting the school to begin developing curriculum for a full-fledged degree program. To that end, the school has enlisted help from local brew masters and other experts in the beer crafting industry.
Other Colleges Following Suit
Rockingham Community College is not the only North Carolina school to attend their training to this key industry. Blue Ridge Now also reports that
Blue Ridge Community College
plans to launch their own beer crafting degree program when the next school year begins. The school is awaiting final approval from the state before it can officially add an Associate in Applied Science Degree in Brewing, Distillation and Fermentation to their new course catalogue.
Like Rockingham, Blue Ridge began their idea with the offering of beer making courses in their continuing education program. Once the Craft Beer Academy saw success, the school went to work developing a full-fledged degree program to train students for a variety of careers in the beer crafting industry. The program will link the art and science of beer brewing with manufacturing techniques.
"We are taking those concepts that we developed with the continuing education program where you're learning how to brew a product, understanding the fermentation side of it, and we're combining it with the mechatronics program, which is understanding the materials that it takes to brew that product and to package it and get it out the door," Chris English, dean for applied technology at Blue Ridge, told Blue Ridge Now.
The program will provide students the opportunity to specialize in a particular sector of the industry, such as beer brewing, distillation and even wine making. In addition, students will have the opportunity to transfer to Appalachian State University's four-year fermentation research program. The university has agreed to open at least one slot to a graduating Blue Ridge student each year.
While the school is just embarking on their beer crafting adventure, school officials have big plan for the program in the future. The hope is to eventually bring a commercial brew house to the campus, where students can craft their own beverages and even host a tasting house. The addition would allow students first-hand training in the business side of the industry as well.
Wine Making Also Going Strong
In addition to the increasing interest in beer crafting degrees, wine making is another popular skill to learn at local community colleges. In Oregon,
Chemeketa Community College
offers a wine studies program with three tracks; winemaking, vineyard management and the wine business. The programs campus location includes its own vineyards and a commercial-sized working winery, according to the school's
website
. Training includes a combination of classroom learning, laboratory testing and field experience.
In Wisconsin, students can study enology (wine making) at
Northeast Wisconsin Technical College
. This school offers an associate degree specifically designed to train up a new generation of employees for the wine industry. Northeast Wisconsin has partnered with a number of four-year schools and other resources in the area to provide the Viticulture and Enology Science and Technology Alliance, which combines online learning and field experience. According to the school's website, the program includes an internship at a local winery.
Wine making and beer crafting may not be the first types of degree programs you think of at a local community college, but they are becoming more prevalent. As these industries continue to thrive throughout the country, community colleges are answering the call to train up skilled employees to work in all aspects of these booming businesses.
Complaints about the current system of accrediting community colleges, combined with the quickly changing scope of community college education and how it's delivered, may soon necessitate changes in the way that community college programs are accredited.
Community college enrollment is in decline, but some schools are refusing to roll over. Read on to learn the factors impacting enrollment rates and what some schools are doing to stay afloat.
In a time of change, the LGBTQ community is receiving more support than ever and the world is changing with each passing year. As a young adult member of the LGBTQ community, you have unique opportunities to take advantage of when preparing to enter college if you choose to. Keep reading to learn what you can expect to see during your college search and how best to prepare for your freshman year.