In the face of many difficulties, which include massive budget cuts, low graduation rates, and students that need an abundance of guidance and support to stay on track, community colleges throughout the nation are finding ways to keep their doors open and graduate students on time. No school has been more successful in making the most out of a less-than-ideal situation than Rio Salado College.
Rio Salado is part of the Maricopa Community College District, a ten-campus system in Phoenix that offers over 10,000 courses for it's 250,000 students on campus and online. It is one of the largest higher education institutions in the United States. Rio Salado accounts for roughly 60,000 of the system's students, many of which attend part-time in order to accommodate work schedules and family needs due to economic disadvantages.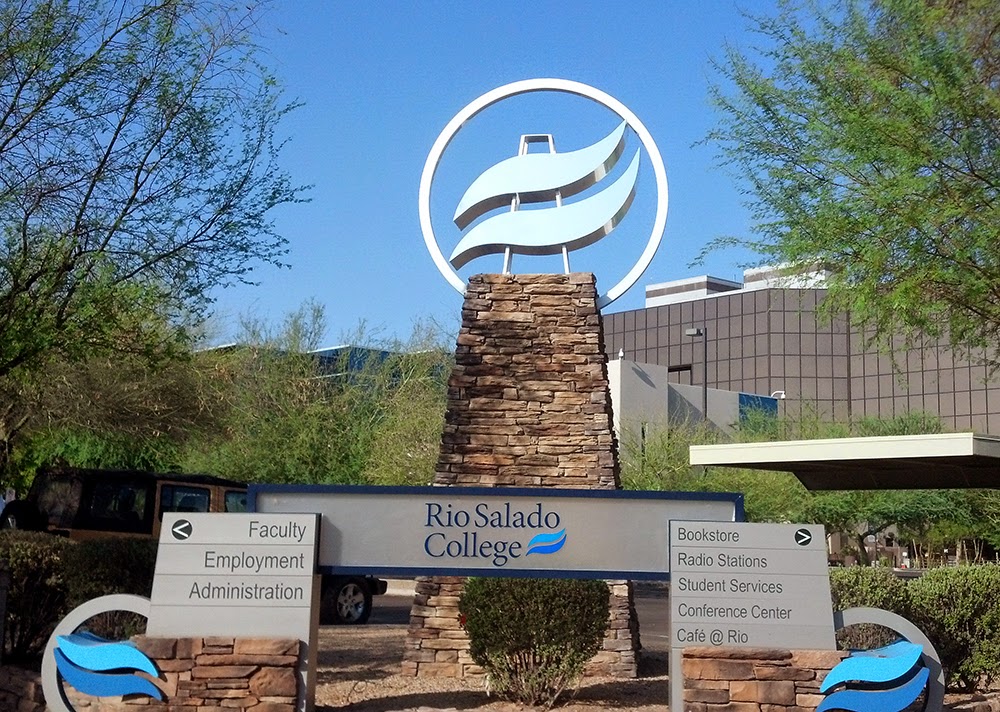 Students who come from poverty have the odds stacked against them with regard to graduation. The graduation rate for community college students in the United States is at most 40 percent, but that number falls drastically for poor and working-class students. According to the New York Times, only about one-quarter of college freshmen born into families in the bottom half of the income spectrum will go on to get an undergraduate degree within six years. Yet, 90 percent of students in the top one-quarter of the income spectrum will obtain their degree. Quite simply, socioeconomic status will greatly determine whether a student gets a degree or not.
Robust Student Support
Rio Salado has implemented a series of support programs to ensure each student has the resources he or she needs to be successful, particularly students that are economically disadvantaged or who require remedial classes before they can begin coursework in their degree program. The school utilizes an automated computer program that can identify how well a student will do in any given course within a week of that student's first day of class. Those who are identified as at-risk receive services that range from placement in a remedial course to a phone call from an adviser. And the role of advisers at Rio Salado is a highly important one, because every student receives a phone call or a visit several times throughout the semester to check in on their progress.
For online students, of which there are many at Rio Salado, help is just a phone call away, and in some cases, help is automatically summoned. Students that make an inordinate number of calls to the technology help desk and those that don't login to their online classroom frequently enough will be automatically contacted. Since the completion rate for students in online courses is at least 8 percent lower than face-to-face courses, Rio Salado assigns every online student a mentor who checks in at the time of enrollment, at midterms, and at finals to ensure students are staying on track. It's all part of an effort by faculty and staff at the college to help students before they have a chance to fail. In so doing, Rio Salado is able to reduce the negative factors that lead to students' stagnation or dropout by having staff members more involved in the educational process of their students.
This video explains the online dashboard called the Dynamic Assessment Data Display (DADD) to gauge student soft skills and to ensure equitable instruction at the Rio Salado Colleges.
The college also has made changes to the manner in which remedial courses – which 60 percent of Rio Salado's students must take – are delivered. Courses are offered more often and at more locations to accommodate more students. Classes are also accelerated into as little as eight weeks, allowing students to complete these non-credit courses much faster and get to their 'real' coursework before they become mired in the drudgery of basic education. Students in remedial classes are also required to periodically meet with an adviser, which studies show improves a student's chances for success.
Students who complete their studies at Rio Salado have an easier time transferring to another institution to continue their studies thanks to the school's efforts to streamline an otherwise long and confusing process that can involve miles and miles of red tape. Throughout the Maricopa system, course numbers, names of offices and departments, and paperwork are all standardized. An agreement between Maricopa and Arizona State University eases the transition of students into degree programs at ASU. Students who successfully undertake a specific set of classes at Maricopa are even guaranteed admission to ASU.
Budget Cuts Force Change
The efforts by Rio Salado to retain and graduate students aren't just to help their students realize their dreams. Another impetus to their innovative approach to education is one of survival. Community colleges have long been asked to do more with less. While per-student funding for private research universities grew by an average of $14,000 between 1999 and 2009, community college funding increased by a single dollar per student. Further compounding the issue, colleges have had to deal with extensive budget cuts including reduced funding from states. In California's community college system, which at 112 institutions and 2.1 million students is the largest system of higher education in the country, per-student funding has decreased by 24 percent in just five years.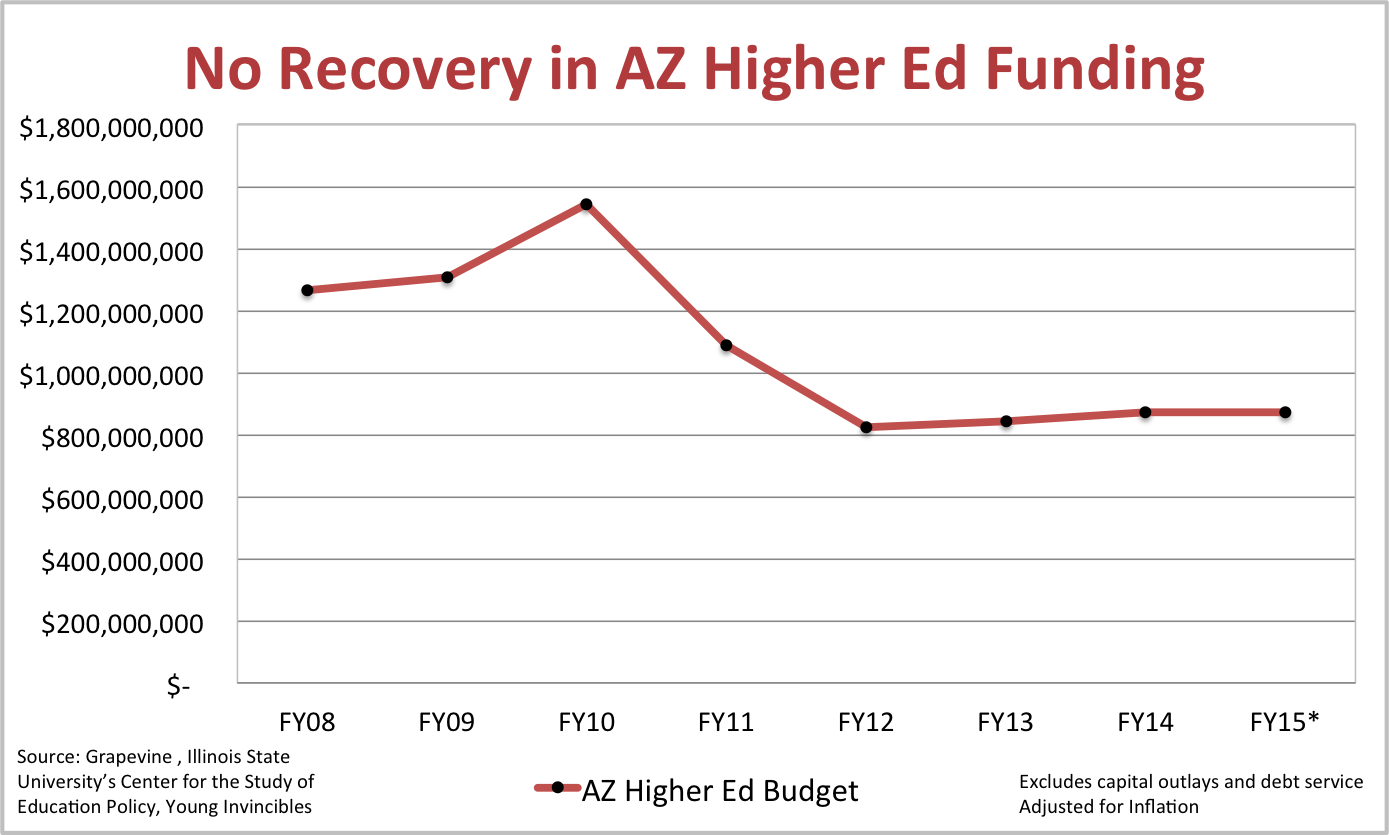 However, no other state has cut higher education funding as much as Arizona – nearly 50 percent in the last six years. In the mid-1980s, the Maricopa Community College District could rely on the state to fund over a quarter of its annual budget. Today the state's contributions account for just 1 percent. To make up for that lack of funding, Rio Salado is forced to rely heavily on local property taxes and tuition, which account for 57 percent and 27 percent of the school's total revenue respectively. Thus, ensuring students stay in school and matriculate is essential to the school's bottom line.
Run Like a Business
Although Rio Salado is a community college, in many regards, it is run like a for-profit business. Online courses allow the school to expand its reach far beyond the city of Phoenix. Currently there are students from 46 states taking a course at the college, which charges three times the price for an online class as it does for a traditional face-to-face course. The college has also taken a page from other community colleges around the nation and developed a corporate college to provide job training and skills development services to large corporations, including those in the tourism and hospitality industries. Rio Salado offers accelerated semesters as well, in order to boost enrollment by enticing students to 'get their degree quickly.'
This sales-pitch approach to education has not gone without skepticism from some faculty members at Rio Salado. With the recent high-profile legal troubles of certain for-profit colleges, some at the school worry that taking a more entrepreneurial approach will negatively impact the school's reputation. Yet, by relying on taxpayer money and tuition to survive, the college owes it to the community to be customer-service oriented, to respond to the demands and needs of local consumers, and to offer programs that allow the college to compete in a very flooded higher education market.
Successes for Rio Salado
The greatest success seen at Rio Salado thus far is their incredibly high graduation rate, which currently stands at four times that of comparable institutions! The school has accomplished this despite the fact that many of their students are going to college for the first time, come from poverty, attend school part-time, or are minorities, all of which are factors that work against a student graduating from college. Another big success for the institution is that by diversifying their course offerings and programs, they have been able to make up for drastic cuts to their budgets. Continuing to serve 60,000 students with a quality education in light of reduced state funding is a point of pride for Rio Salado.
This video offers an overview of the Rio Salado Colleges.
Not everything has been smooth sailing though. Although most faculty are on board with the school's attempts to be innovative, about 10 percent of them have quit over years of stagnant salaries. Others are up in arms over the school's heavy reliance on part-time instructors, which outnumber full-time faculty by more than 65-1. Allegations of fraud regarding federal funding, disagreements among the school's governing board, and local backlash over a program that offers in-state tuition to children of undocumented workers are just a few of the other negative distractions the school has faced in recent months.
However, Rio Salado and the other schools within the Maricopa Community College District continue moving forward, devising cutting-edge programs to attract students, implementing support services to keep those students on track, and making the most of what funding they have. Although none of the reforms Rio Salado has implemented are groundbreaking or even uncommon, what is uncommon is the breadth and depth of the reforms they've undertaken, as well as the success they've had in making a college degree a reality for students that might not succeed elsewhere.
Questions? Contact us on Facebook. @communitycollegereview