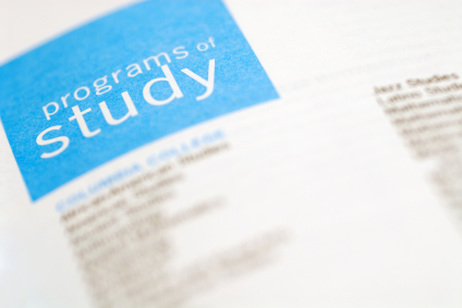 Students considering a community college should start first with this guide to ensure they choose a school that will meet their educational and professional goals.
Once you have decided that community college is the right choice for your individual situation, the next question becomes, which school will meet your needs the best? To find the answer, you must first explore all the options available within the community college environment.
There are a wide range of community colleges today, designed to meet the specific needs, interests and goals of all students seeking a higher education. Some of the options to consider when selecting a community college include:
Community colleges all feature their own unique advantages that cater to students looking for a specific type of education on the college level. By understanding the various features available with community colleges, it becomes much easier to select a school customized to your specific education and career goals.
· Radiation Therapists
· Diagnostic Medical Sonographers
· Nuclear Technicians
· Aerospace Operating Technicians
· Commercial Pilots
· Dental Hygienists
No matter what field you are interested in pursuing, there is probably a community college in your area that offers a program for you. It is important to weigh the type of program you want into your choice of school to ensure you get the education and training you want, at a price you can afford.
Once you have narrowed your search to a few enticing community colleges in your area, it is time to delve into these schools further to determine which institution will offer you the greatest value for your money. There are a number of features to look at when considering a community college, including:
Community colleges offer both associate degree and certificate programs in various fields, so make sure the college you choose provides the degree or certificate you need to move into your professional industry of choice. As mentioned earlier, some schools are also now offering bachelor degrees in a limited number of study fields, giving students an even broader range of career qualifications to choose from.
Community colleges on average charge much less for their credits than four-year colleges. While tuition rates are often set by the state or community college district, other expenses like fees may vary from school to school. Know how much your college experience will cost before you officially enroll so you can plan your budget accordingly.
Since community college is generally used as a springboard for a career or additional education, sufficient advising services are essential to ensure students stay on the right track throughout their community college experience. Students who need additional academic or financial help also benefit from the knowledge and experience of advisors on campus. Look for a community college that provides ample advisors who are readily available to answers student needs as they arise.
Locating a school that offers all of the features listed above is a process to be sure. Consider the following steps to take to ensure the college you choose has all the necessary features you are looking for:
Your professional pathway is an important start to choosing a community college that will meet your needs. Determine what your short and long-term professional goals might be, so you can choose a degree program to keep you on the right path and help you meet your professional goals as quickly and efficiently as possible.
Once you know where you want your professional pathway to go, find out what might be waiting for you at the end of your academic journey. Are there career opportunities available in the industry you choose? You may also find as you research your chosen profession that those already working in the field have an idea of the best school for your needs.
Most community colleges allow interested potential students to audit a class or two while they are in the decision-making process. Get a course schedule and find one or two classes in your field of interest. Next contact the school advisor or professor to get permission to sit in on a class or lecture. There is no better way to get a feel for the student body, instructors and overall college environment than by experiencing it first-hand.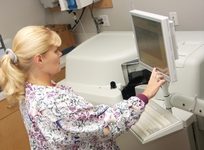 February 17, 2017
Did you know that you could be a certified nursing assistant in just three months? Learn about programs at community colleges that can have you trained for a nursing career in just weeks.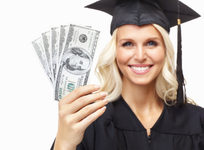 February 17, 2017
Looking for a six figure job? You've come to the right place! We list some of the highest paying jobs currently available with a community college degree.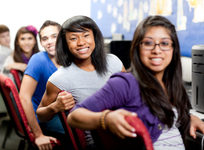 February 17, 2017
Learn about how community college programs can specifically help at-risk students achieve both academic and professional success.