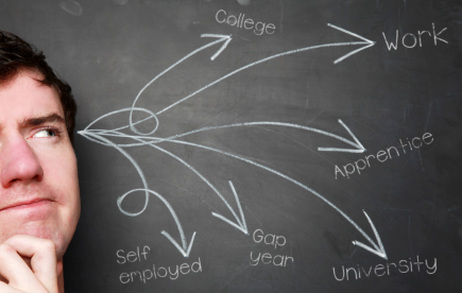 We perform an in-depth overview of the community college system, including their primary purpose, history, benefits, and their changing role in today's society.
By the same token, community colleges tend to offer a more limited degree spectrum than four-year schools. While a large university may boast a wide number of separate schools under a single university umbrella, the community college is a one-size-fits-all approach to higher education. If the community college of choice offers the degree program a student is looking for, this may not be a problem. However, if a student wants to specialize in a different type of industry, or isn't certain what he wants to major in heading into school, a larger university may offer significantly more opportunities.
The American Association of Community Colleges lists the general mission of these schools, which is consistent at colleges across the country. Features of the mission of community colleges include:
The ability to serve all sectors of society through an open-admission policy
Equal and fair treatment to all students, regardless of age, ethnicity or background
Opportunities for lifelong learning for all members of the community
Provision of higher education to community residents through quality instruction
A comprehensive program of education, including academics and extracurricular options
Most community colleges today continue to strive to meet these mission features. While budget fluctuations, demographics and employment needs within the community may differ, schools ascribe to their purpose of serving their immediate community with high quality, higher education that prepares students for professional lives beyond their academic careers.
· High Quality Teaching – Community college professors may be fresh out of school, but they have been deeply immersed in the world of academia prior to their teaching positions. Most will have a minimum of a master's degree in their field of study, but some will even hold a doctorate. Some professors from four-year institutions will even moonlight at community colleges to earn extra money or create a more flexible schedule for themselves while working on other projects.
· Smaller Class Sizes – Because community colleges are often smaller than four-year schools, their class sizes also tend to be smaller. This is good news for students who enjoy personal interaction with their instructors or may need a bit more help in the academic realm. Even online classes provide time and access for students to interact with their instructors and other students.
· Flexible Scheduling – Because community colleges cater to a more diverse student body than four-year institutions, scheduling tends to be more flexible at these schools. For example, many community colleges offer evening and weekend classes for working adults who are going to school on the side. Online classes that allow students to tailor instruction and studies around their schedules are also becoming more common at community colleges today.
While community colleges typically offer a wide range of benefits for students, this choice may not be the best option for everyone. When weighing the choice between attending a community college and a four-year institution, ask yourself the following questions:
If community college is in your future, make sure to choose a school that offers the degree program you want. These schools have a much more diverse catalogue today, so you can find major areas of study in nearly any field.
One drawback at many community colleges is the lack of a campus community. Many students at community colleges are adults juggling jobs, family and school, so they rarely spend time on campus after classes are over. If campus life is an important part of the college experience for you, look for a community college that offers campus housing or plenty of extracurricular activities. These features will give you a sense of the college community you are searching for.
If employment is your top priority in pursuing a college education, look for a school that partners with local businesses to provide training programs. For example, a local community college may offer a specific certificate program needed by a company nearby, ensuring students have the right qualifications for employment right after graduation. The school may even have a placement program with the employer that ensures positions to students after the training is complete.
Community colleges have a long and illustrious history in the United States, serving as essential institutions of higher education for millions of Americans. As the federal government works toward graduating more Americans from college in the future, these schools offer promise that their integral education role will not diminish. In fact, all signs tell us that the attraction and purpose of community colleges in the U.S. will only grow.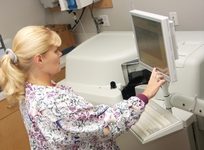 February 17, 2017
Did you know that you could be a certified nursing assistant in just three months? Learn about programs at community colleges that can have you trained for a nursing career in just weeks.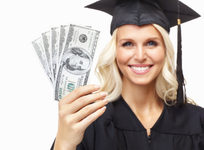 February 17, 2017
Looking for a six figure job? You've come to the right place! We list some of the highest paying jobs currently available with a community college degree.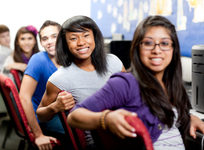 February 17, 2017
Learn about how community college programs can specifically help at-risk students achieve both academic and professional success.