How to Earn a College Degree Drinking Wine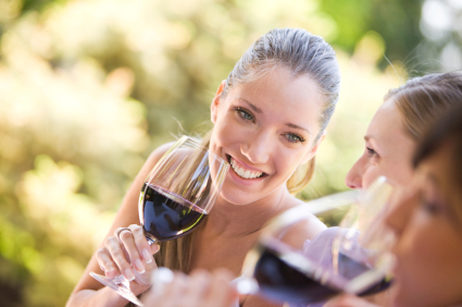 If you enjoy wine, learn more about how you can earn a college degree in winemaking and wine tasting at your local community college.
While some may believe that wine tasting is simply an enjoyable hobby, an after work indulgence, or a unique cultural phenomenon, the art of wine is truly much more. Today, as the interest in wine continues to grow, students across the country are now pursing this art as the main focus of their college studies. In community colleges across the country, students can study the art of wine tasting, making, and product distribution, which leads to an array of related careers.
Even amidst stressful and uncertain economic times, the wine industry is proving to stand strong, according to MSNBC.
Recession-proof careers
in the wine industry are continuing to grow. With a myriad of options, alongside stable job security, the art of wine can open up incredible new pastures for today's community college student.
Viticulture and Enology
One of the primary careers in the wine industry begins right at wine's roots. Viticulture and Enology involve the study of grape growing and wine making. Available at many regionally specific community colleges (especially in areas conducive to growing grapes), students can earn their degrees by learning about the complex details of wine harvesting. From
Napa Valley College
in California to
Piedmont Community College
in Virginia, students are preparing for a lucrative career at the core of the wine industry.
For example, students attending
Surry Community College
(SCC), located in Debson, North Carolina, are able to explore the many facets of wine production. As
Surry Community College
explains, "The Viticulture & Enology curriculum is designed to prepare individuals for various careers in the grape growing and wine making industry."
While engaging in the various courses of Viticulture and Enology at SCC, students learn from classroom instruction, lab exercises, fieldwork, and additional activities. Progressing through the program, students also learn details about soil, propagation, vine nutrition, and pest management, along with the complex workings of planning, layout economics, and vineyard management. Even adding to all of these realms of study, students attending SCC also engage in courses of microbiology, fermentation, sensory analysis, and winery economics.
With an array of topics and opportunities to gain
hands-on experiences
, graduates of SCC's Viticulture and Enology program are qualified to work in "Positions in vineyards, wineries, and in related areas of sales and services." Adding to this, graduates from this program also earn a certification from North Carolina's Private Pesticide Applicators.
Regional Learning – The Study of Local and State Wide Study of Wines
In addition to the core vineyard and winery courses available for students attending
Surry Community College
, other community colleges in the country are providing students with specific degrees that focus on regional and local wines. As MSNBC reports,
Tompkins Cortland Community College
(TCCC) is one of the many innovative schools offering unique wine-based programs. Located in Dryden, New York, TCCC is striving to introduce their new Wine Marketing Degree program, as local Dryden and New York residents are surrounded by 250 popular wineries. This newly designed
two-year program
strives to focus on teaching students about marketing, pricing, advertising, and other business ins and outs of the wine industry.
With the local winery industry remaining stable even during economic struggles, students attending TCCC can take advantage of a unique program while also learning skills that can provide stable employment after graduation. As MSNBC further explains, "Professors in charge of the program say the wine industry is one business that hasn't been hurt too bad by the recession."
Adding to this benefit of stability, experts also assert that some popular wine tasting jobs even offer salaries that begin around $150,000 per year! While TCCC is still awaiting approval from New York's Board of Education, school leaders hope to have the Wine Marketing program officiated by the fall of 2009. If all goes as planned, TCCC may see a huge boost in student enrollment, as this will be the very first community college Wine Marketing program available in the entire state of New York.
While other schools across the country also offer unique and specialized wine tasting programs, New York's innovative attempt may satiate the palates of community college students thirsty for stable and
high paying jobs
!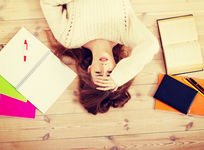 To a graduating high school senior, grades are everything. But how do colleges view bad grades and can you still get into college without a perfect GPA? Keep reading to find out.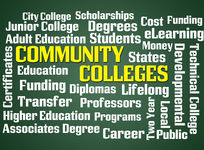 Though homeschoolers often get a bad rap, they are some of the highest performing students in the country - especially in college. Keep reading to learn more about community college for homeschoolers including tips for applying and preparing for college.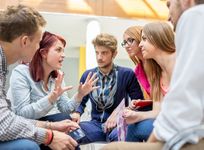 Remedial education exists to help struggling students succeed in college-level classes. Unfortunately, the existing model may be doing more harm than good. Keep reading to learn more about the history of remedial education and what community colleges are doing to change it.