Sustainablility
As a leader in many areas, community colleges are walking the talk, going green in different facets of their operations. Explore what schools are doing to protect the environment, learn how campuses are saving money with green policies, and see why these initiatives benefit students.
View the most popular articles in Sustainablility: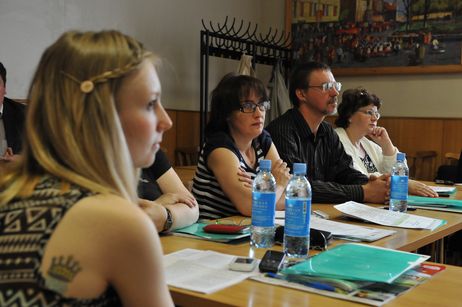 Learn how community colleges are implementing eco-friendly technologies to build "green" campuses.
As a whole, the community college system is a major training ground for the nation's workforce and serves as a career-development incubator for today's jobs and future industries. The
Green California Community College Summit
, taking place October 8 – 9, 2008 at the Pasadena Convention Center in Pasadena, California, will address the issues of building green campuses, creating a green curriculum based on technology that is being developed at lightning speed to meet the needs of tomorrow's green economy.
We are participating in the Summit to share our experience and learn from other community college districts and experts in the fields of green building, curriculum, and technology. As we march into a more sustainable and technology-based culture, the community college system needs to continue to develop innovative teaching methods, academic programs, courses, and content that address the needs of 21st-century students - especially as it relates to green technology. Alternative energy solutions and renewable technology are in high demand and the need for green innovation is having a tremendous impact on how community colleges formulate policies, initiatives, and programs to stay ahead of the curve.
This TEDTalk discusses sustainable schools.
A significant number of all U.S. undergraduates pass-through community colleges seeking training and education in a variety of fields. With emerging green technology and the industries that support it rising steadily, training workers who understand these new standards and are skilled in applying them will be the best service we can give to students. These will be the same students who
Finding a job after graduation can be tough but using the tips and helpful information in this article you can achieve success.
How much is an associate's degree really worth? We calculate and research the ROI of an associate degree specifically, and the results are interesting.
If you are considering bartending school, take a shot first with community colleges, which offer stellar, yet expeditious, training at a very affordable cost.