The community colleges in Indiana are comprised of approximately 89% financial aid (2023-24).
The community colleges financial aid in Indiana are listed below (where sufficient data available).
Financial Aid Range:

44%
100%
Avg. Financial Aid:

84%
Community College Financial Aid Statistics in Indiana (2023-24)
College
Financial Aid
Location
9601 S. Union Road
Donaldson, IN 46513
(574) 936-8898
Mid-America College Of Funeral Service

3111 Hamburg Pke
Jeffersonville, IN 47130
(812) 288-8878
7225 Winton Drive - Building 128
Indianapolis, IN 46268
(844) 768-0290
7205 Shadeland Station
Indianapolis, IN 46256
(317) 813-2300
5699 Coventry Lane
Fort Wayne, IN 46804
(260) 459-4500
1002 N First St
Vincennes, IN 47591
(812) 888-8888
7251 W. McCarty St.
Indianapolis, IN 46241
(317) 243-4519
1401 S US Hwy 421
Westville, IN 46391
(219) 785-5200
9000 Keystone Crossing, Suite 800
Indianapolis, IN 46240
(317) 208-5311
50 W. Fall Creek Parkway N. Drive
Indianapolis, IN 46208
(317) 921-4800
455 West Lincolnway, Suite A
Valparaiso, IN 46385
(219) 531-1459
54515 State Road 933 North
Notre Dame, IN 46556
(574) 239-8377
809 S Harrison St
Alexandria, IN 46001
(765) 724-9152
Frequently Asked Questions
What is the Indiana average for percent of students receiving financial aid in community college?

The Indiana average for percent of students receiving financial aid in community college is 89% for 2023-24.
What are schools with the highest average community college financial aid in Indiana?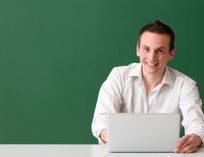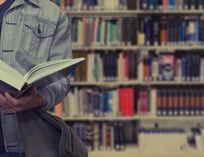 A Nontraditional Student's Guide to Community College
Going to college is hard work but it's even more challenging for nontraditional students who are working or raising a family at the same time. If you're considering community college to improve your life or further your career, here's everything you need to know.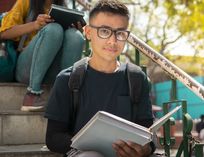 Beyond the High School Classroom: The Pros and Cons of Dual Enrollment
Explore the intricacies of dual enrollment, a growing educational trend that allows high school students to earn college credits. This comprehensive guide delves into its history, eligibility requirements, benefits, and drawbacks, offering valuable insights for both parents and students considering this path.