Get helpful tips and expert advice on boosting your GPA. This section will provide valuable tips on studying, mentor programs and how to avoid academic probation. Examine the latest trends in student motivation techniques, take a good look at online learning, and find resources to guide you on the path to success.
View the most popular articles in Improving Learning: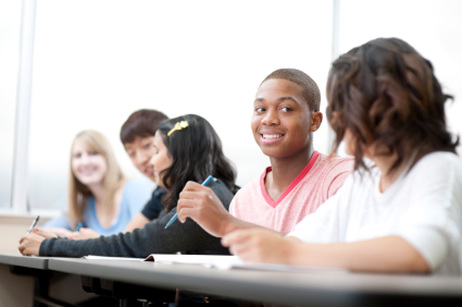 Learn about how minority mentorship programs at community colleges are improving academic performance and graduation rates, as well as providing a medley of benefits.
While all
mentoring programs
help improve student performance and
graduation rates
, some community colleges are finding that minority mentorship programs are even more beneficial. Colleges across the country are celebrating the outstanding results achieved through the collaborative efforts of on-campus minority mentoring programs. As the
Education Resources Services Center
articulates, "Mentoring is a process that can increase the retention of minority students, with larger numbers graduated and hired for faculty positions."
To discover the benefits of minority mentoring opportunities, consider what some of the top performing organizations have been able to achieve with their local community college support.
Examining the College Student Spectrum
According to the
Community College Review Journal
, diversity among community college student populations is constantly shifting. In fact, recent US Census Bureau reports show that 42.3 percent of African Americans enrolled in college programs are specifically taking courses at community colleges. 50 percent of Native American college students, as well as over 55 percent of Hispanic college students, are also enrolled in
classes
at various community colleges.
However, as the Community College Review Journal asserts, "Despite these changes, these populations of students may be confronted with many issues that are detrimental to their retention and success, such as lower levels of academic preparation in high school, lower socioeconomic status, and greater alienation in these institutions."
Due to these specific challenges, many community colleges report higher dropout rates and lower academic achievement results from minority students. To address these issues, some college leaders believe that providing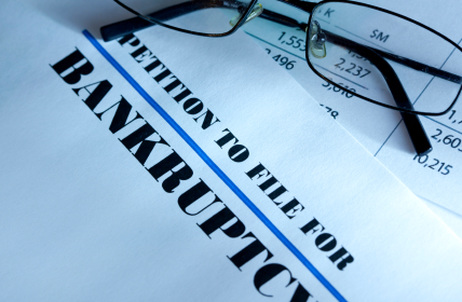 Learn about academic bankruptcy, its benefits and disadvantages, and whether this option is right for your GPA and financial aid eligibility.
Americans that have made bad financial decisions can begin the process of fixing their poor financial history by declaring bankruptcy. However, for community college students, did you know that a similar process exists for bad grades? A semester riddled with poor grades can be wiped clean with an academic bankruptcy. While an academic bankruptcy will not magically disappear from your records in seven years like a financial bankruptcy does, there are many advantages to undergoing the process. However, there are also some definite negatives to making this decision.
Pros of Academic Bankruptcy
Although academic bankruptcy may sound like a novel term, it may help you raise your community college GPA. When you declare academic bankruptcy, you essentially erase the grades of one entire semester or quarter. If you've gotten good grades during your first two semesters in community college, then had one bad semester due to medical, family, or other issues, that one bad semester can completely ruin your GPA. By declaring that one semester bankrupt, the grades that you received will not be calculated as part of your overall GPA. This can be a good strategy for you to repair and
boost your cumulative GPA
.
If you have lost your
financial aid
eligibility because of a cumulative GPA that does not meet the minimum requirements, then declaring academic bankruptcy may help you regain your
financial aid
more expeditiously. However, because policies vary from college to college, you should discuss this situation individually with your community college's financial aid office before making the decision to declare a semester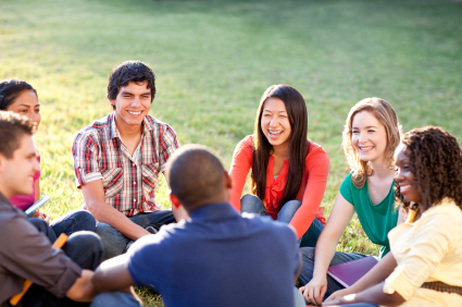 Learn about the research that shows how participation in community college boosts student performance and success.
Could being social and involved on your community college campus lead to better grades? According to the
Community College Survey
(CCS), there is an inherent link between student involvement and academic performance.
Based upon the CCS, student involvement in campus opportunities lead to better learning and academic performance. While many school leaders are devising new ways to increase student participation, community college students should be self-motivated to become more involved in the full collegiate experience.
Benefits of Engaging in Campus Opportunities
According to researcher Christopher Chaves of Community Colleges Los Angeles, the earlier a student engages in campus participation, the better the results. For example, nearly all community college students who participate in a freshman orientation program tend to hold greater retention rates, complete their
degrees
, and earn overall higher grades than individuals who did not participate in orientation.
Furthermore, according to the investigation, four local North Carolina community colleges revealed "that involvement in a freshman orientation course improved student performance regardless of race, age, gender, major, employment status, or entrance exam scores."
Studies support that community college students utilizing campus opportunities tend to experience greater developmental benefits than those who do not participate in such venues.
What Else Students Can Do: How to Get Involved
Utilize Academic Support Centers
According to Chavez, students who take advantage of
campus-wide learning centers
tend to experience greater academic benefits and performance results. Whether you are struggling with a specific topic or simply want to be fully prepared for finals, students should take advantage of academic-based learning centers on campus. These learning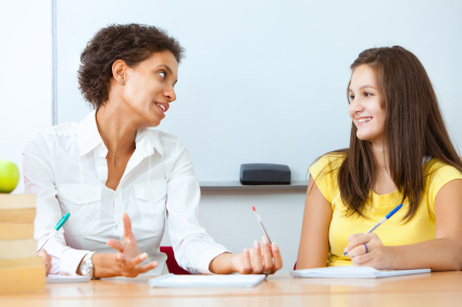 Learn about the variety of mentoring programs available in community colleges, and why you may want to be involved as a mentee or mentor.
Community colleges across the country have implemented specific support programs to stimulate student support and success. Often referred to as "mentor services" or "mentor programs," community college mentors can be paramount leaders for guiding and encouraging younger students. Mentors are often older community college students who have demonstrated specific academic or professional successes in their collegiate studies. By sharing their knowledge and insight with new and younger students, community colleges have designed powerful programs to enhance the success of all students and campus members.
What is a Mentor Program?
While each community college has its own unique mentoring program, the general concept focuses on pairing a new or young student with an older, more experienced student. Oftentimes, mentors will guide new students by helping them set their schedules, by providing campus tours, or by offering to serve a new student as an
academic tutor
or study buddy.
When engaging in a mentoring program,
mentors
are considered to be the "experts" in their field or organization, while
mentees
are the more novice and less experienced organization members. In the case of community colleges, mentors are normally students, although may often also be
professors
, while mentees are new and younger students, or students who may needs special support services, such as
ESL support
,
transfer support
, and so forth.
Community College Mentor Programs
As
Hostos Community College
reveals, their successful mentor program is supported by their campus' Center for Teaching and Learning (CTL), along with the cooperation of the Office of Academic Advisement.
With the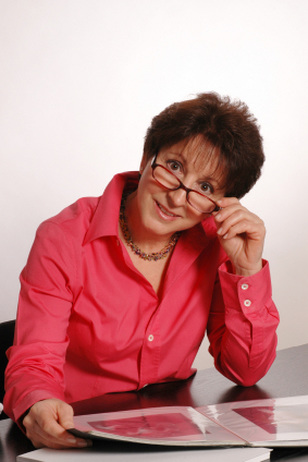 Your community college is an excellent resource for support; learn about the academic and emotional support available to you on campus.
As a rising number of students enroll in community college programs, the support of a community college counselor is becoming increasingly vital. As researcher Preston Pulliams from the ERIC Clearinghouse on Counseling and Personnel Services supports, "The emerging role of community college counseling is actually an expansion of traditional roles: Community college counselors are becoming learning agents, student developers, and resource managers."
Traditionally, community college counselors focused on "providing personal counseling, vocational guidance, and social support for the traditional community college student." However, as student enrollment grew, and the student populations become more academically, socially, and financially diverse, counselors have shifted their focus: "To meet the needs of these new students, community colleges are reinstating testing and placement, dismissal and probation policies, general education requirements, and select admissions programs."
Community Counselors and Systems of Support
Learning Aids
As Pulliams further explains, "The emerging role of counseling involves helping students to complete their academic objectives […] Counselors must perform the roles of student developers and learning agents." Adding to this, "counselors must communicate to students the importance of skill building and other academic requirements and help them understand the value of their academic endeavors."
Counselors, as learning aids, can help serve students of the community college as academic supporters; counselors have access to all of the school's resources and tools to help students find specific and interpersonal support and assistance. For example, if a student is struggling with specific math concepts, a counselor can guide the student towards a
center for tutoring
, or can help a student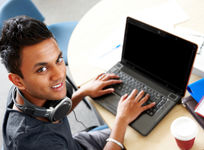 May 26, 2017
Learn how online courses broaden the options of a community college education.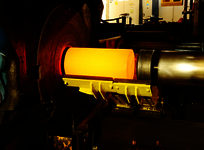 May 20, 2017
Corrosion technology is one of the hottest new industries community colleges are training for. Currently, only a handful of schools offer a program, but the field is open for new graduates.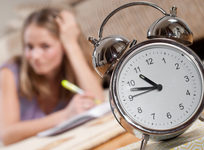 May 20, 2017
A recent report revealed that many California community college students take twice as long to get an associate's degree as is normally required. While community college is less expensive than attending a four-year institution, students who drag out their degree programs lose much of that savings in additional tuition, fees, textbooks, and lost wages. In this article, we examine the reasons why some students take so long to graduate.