Community college can be fun and socially enriching, especially with the right extracurricular activities. Reasons to join the debate club, volunteer opportunities and wellness programs are just a few topics covered here. Explore the benefits of community college outside of the classroom, from holiday celebrations to athletic programs, schools are finding ways to keep students engaged on campus.
View the most popular articles in Extracurricular Activities:
For novice and competitive runners alike, community colleges across the country offer fun marathon events, as well as an opportunity to join collegiate marathon teams.
Are you willing to go the distance? Marathon enthusiasts can find fantastic races on their very own community college campuses. Through marathon
clubs
or
teams
, community college students not only race against their colleagues, but against their professors too!
If you're curious about what it takes to become a marathon runner, or if you're hoping to find fellow students to join for long distance running, consider community college marathon groups available in your local area.
Benefits of Joining Community College Marathon Teams
Marathon teams are literally springing up at
community college
campuses across the country. For example,
Highland Community College
, located in Highland, Kansas, offers a highly competitive Highland Marathon Team for eligible students. In examining the Highland Women's team, runners were able to compete at the
National Junior College
Athletic Association Half Marathon Championships, where participants raced in a 13.1 mile event.
Hosted at a different community college campus each year, the 2008 race was held at Johnson County Community College. Setting a six-year record for the Athletic Association's, 185 runners representing a total of 27 different colleges participated. Individual runners hoped to earn fast times, and each college team strove for a top prize and ranking. According to the Highland Women's Marathon Team records, several of the school's top runners completed the race in under 1 hour and 45 minutes!
If you're curious about how to join your community college marathon team, you may need to try out to showcase your speed and skills. Most community
Take advantage of the intramural sports opportunities offered at your local community college, including baseball, basketball, ping pong, and even rock climbing.
Whether you are new to campus or simply looking to broaden your social network, your community college's sports teams are an excellent way to meet friends and get healthy.
Nearly all community colleges offer students team sports and casual
athletic venues
to have fun and interact with fellow students. Regardless of your athleticism, all community college students can equally enjoy leisurely athletic opportunities by joining
social
teams at local community colleges.
How to Participate in Community College Sports Teams, Clubs, and Groups
While students who have earned athletic scholarships certainly possess a unique set of skills and physical talents, the general student population attending community college generally seeks out sports as a way to relax, meet new friends, and have fun.
Most commonly, community colleges provide students with
club
or intramural sports. "Intramural" teams are common offerings at community colleges that provide students with more casual and leisurely interactions. As "intramural" is derived from the Latin word for "wall" (muris), intramural sports generally allow any interested participants to engage in the "mural" or variety of school offerings.
To find out about these social and casual opportunities at local community colleges, students can simply seek out information from their Student Services / Student Activities Centers. If these specialized offices or services are not available, a student can always meet with their
campus advisor
to find out more details about potential opportunities. Oftentimes, community colleges have full time professionals monitoring, organizing, and advertising for these groups and clubs, as intramural and leisurely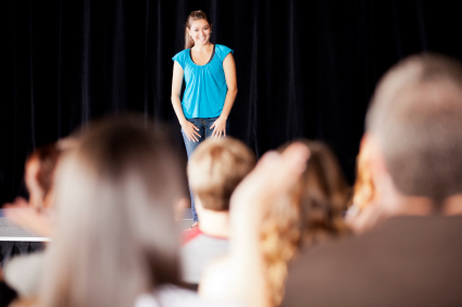 Consider three of the best reasons to join your community college's debate club to further your future career and job opportunities.
While joining any
community college club
can help boost your chances of employment after graduation, students participating in debate clubs tend to possess even greater hiring odds!
A community college's debate club teaches members how to research, articulate arguments, and clarify ideas. Subsequently, individuals actively engaging in debate club activities are often more prepared to speak clearly during interviews, demonstrate a professional presence, and clearly explain ideas and abilities. Indeed, there are many reasons why debating in college can lead to you debating all the
job offers
on the table post graduation!
Networking with the Professional Community
While each community college's debate club may focus on its own unique topics, most debate clubs strive to boost students' investigations of community and social issues.
For example,
Gulf Coast Community College
(GCCC), located in Panama City, Florida, is one of the many community colleges providing students with socially relevant debate club opportunities. As GCCC explains, the campus' debate club strives to create academic and educational opportunities for students who are particularly interested in issues pertaining to politics, social change, and community topics. By engaging in these issues, members of the debate club are required to research and find out details about the various topics at hand.
As a result of this research process, debaters find themselves communicating through public forms. Engaging in the debate club can provide debaters with greater access to social and community networks. If focusing on an issue pertaining to
public school teaching
, for example, debaters may need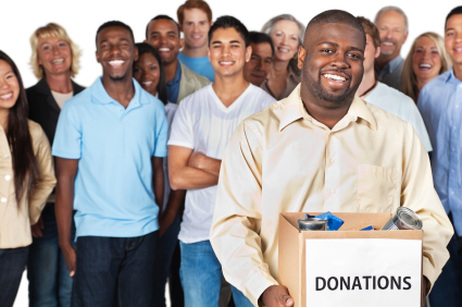 Consider these five reasons, ranging from resume benefits to professional opportunities, to volunteer during your time in community college
With only two years spent on campus, community college students often find that graduation is upon them before they have taken advantage of all the valuable opportunities available!
To make the most of your community college experience, consider volunteering with
community college groups
and organizations. Volunteerism can help boost your experience, your resume, and your professional network, while providing you with an array of additional perks.
Build Your Resume
Most community college students and graduates are aware of the highly competitive tensions in the
job market
. To ensure that your resume stands out from the rest, boost your credentials by including various volunteerism activities. Volunteering allows employers to know that you care about your community and that you work well in teams. Also, your volunteerism experiences can also provide employers with more insight into your interests, as groups that are devoted to
environmental
, regional, or other specific causes can say quite a deal about your character.
Include your various volunteerism activities on your resume to show more about yourself as a personable applicant. Additionally, include these activities to show how you have already gained valuable work experiences. For example, if you were the leader of your volunteerism group, explain how this experience has better prepared you for the
career
in which you are applying. Leadership and involvement are key attributes that can help boost an application and resume.
Gain Experience
Along the lines of building your resume, volunteering in groups or events that align with your major and desired career can set you apart from the stack of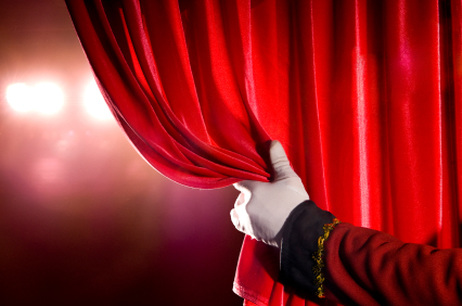 Learn more about the powerful acting and theater programs available at your local community college.
Whether students choose to study theater and performance as their major, or students simply want to pursue acting as a part-time hobby, community colleges provide students with an array of performance opportunities. With formal audience-based stage events, and small-circuit drama
clubs
, students can become involved in the study and practice of acting, drama, and theater by engaging in some of the diverse opportunities at local community schools.
Acting and Theater Opportunities
At
Seminole Community College
, students can engage in an array of performance opportunities with the SCC Theater Program. Here, SCC "Combines the education and expertise of an outstanding faculty with a well-rounded curriculum that is built on the foundation of a liberal arts education." During the instructional school year, students are provided with multiple opportunities to act and perform on stage, while students can also participate by working in one of the many technical positions. These
hands-on opportunities
are designed to provide students with faculty and expert guidance in order to prepare students for their futures in the performance arts.
As SCC asserts, the greatest benefit and advantage of their unique program is, "The opportunity for immediate student involvement both onstage and backstage. From set construction to sound design, we stress active participation from our tech students and those interested in performance." If working on the technical elements of theater, students will gain experience by utilizing equipment, learning about the different responsibilities, while also learning the details of running lights, sound systems, and other specific tasks. During the 2008 and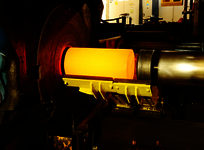 May 20, 2017
Corrosion technology is one of the hottest new industries community colleges are training for. Currently, only a handful of schools offer a program, but the field is open for new graduates.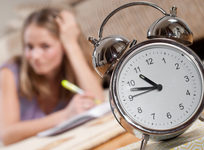 May 20, 2017
A recent report revealed that many California community college students take twice as long to get an associate's degree as is normally required. While community college is less expensive than attending a four-year institution, students who drag out their degree programs lose much of that savings in additional tuition, fees, textbooks, and lost wages. In this article, we examine the reasons why some students take so long to graduate.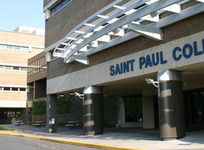 May 20, 2017
We take a look at the latest annual college rankings from Washington Monthly, which provide a list of the top community colleges in the country as well as four-year schools.