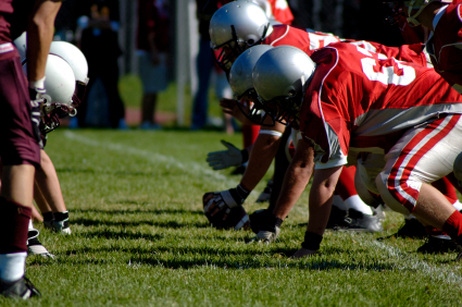 If you are an athlete hoping to go pro, our complete community college athletics guide can help you get started on the right foot, literally!
David Mollahan agrees. The president of Marion Military Institute told the Times, "It's beneficial to higher education. Our programs, I think, are worth it."
Sports also offer an education opportunity to students, providing life-learning lessons on the field that they may or may not be able to discover in the classroom. Sports underscore the value of hard work, persistence and good sportsmanship through both the wins and losses. Athletics provide the fundamental value that hard work, drive and pushing to the limit will help you attain goals you may never thought you could achieve in the past. Those lessons carry students into all aspects of their personal and professional life long after the academic years are over.
In addition to the many benefits athletic programs offer to schools and communities as a whole, participation in sports at the community college level also provides a host of advantages to the students. According to the State College of Florida website, these programs offer students the following:
There are many reasons why serious athletes might choose to start their college-level athletic careers at a community college. With quality staff and plenty of competition from nearby schools, the skills and training learned at a community college can prepare athletes for many different academic and professional paths in the future.
· Baseball
· Basketball
· Bowling
· Cross Country
· Football
· Golf
· Ice Hockey
· Indoor and Outdoor Track and Field
· Lacrosse
· Soccer
· Tennis
· Swimming
· Wrestling
Women may also enjoy a wide range of sports at the community college level, including:
· Basketball
· Bowling
· Cross Country
· Golf
· Indoor and Outdoor Track and Field
· Soccer
· Lacrosse
· Softball
· Tennis
· Volleyball
· Swimming
While the list of opportunities is a long one, it is important to check with the school you are interested in to ensure you choose a community college that provides the sport you want to play.
The organization has grown and evolved over the years, surviving a World War, financial hardships and restructuring. In 1953, the organization adopted the "Statement of Guiding Principles for Conducting Junior College Athletics." In 1956, the association added statistics and rankings for community college football programs. Over the years, the organization has continued to add sports programs to its scope and continued to structure divisions that allow for tournament play of many of the sports they oversee.
Despite the obvious difference between men's and women's athletic opportunities at many schools, community colleges often escape scrutiny because their athletic programs are not as high profile as the ones at four-year universities. There is hope that a larger influx of high school graduates into these campuses might change that trend, ensuring the women receive more equal access to athletic programs.
"While some of our states and regions have seen the handwriting on the wall, many are still sitting in the dark," Karen Sykes, former president of the National Junior College Athletic Association, told the New York Times. Sykes added that it was "only a matter of time" before community colleges would be held up to the same standards of equality as other institutions of higher education.
Jaime Lester, an associate professor at George Mason University who studies gender issues, agrees that providing athletic opportunities to women is critical for community colleges. Lester told the Times, "It's crucial to hold these democratic institutions – these bastions of people's colleges – up to that level of scrutiny. If we don't hold them up, why should we hold anyone else up?"
Community colleges that have had difficulty recruiting and maintaining the interest of female athletes argue that women in community colleges tend to be older and have additional family responsibilities outside the classroom.
Some students begin college without the physical size or strength to compete in athletics at four-year institutions. These athletes may find that community college offers the perfect opportunity to develop physically, while honing skills that can take them to the next level in the sport of their choice.
Participating in sports at the community college level will demonstrate your commitment to four-year universities. You can use these two years to showcase your dedication while fine-tuning your athletic abilities to prepare for the next athletic tier.
Athletics are an important part of many students' lives at any level of education. Students who choose to begin their postsecondary academic careers at a community college will be happy to find they don't have to put their athletic prowess on hold during those two years. With plenty of quality programs to choose from, playing sports in community college is a wonderful way to make the most of your college experience.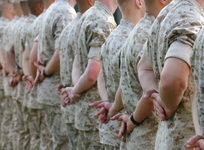 February 20, 2017
After serving our country in the Armed Forces, many veterans find themselves unsupported by community colleges. Thankfully, several campuses are hoping to change the landscape of support for veterans.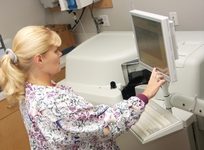 February 17, 2017
Did you know that you could be a certified nursing assistant in just three months? Learn about programs at community colleges that can have you trained for a nursing career in just weeks.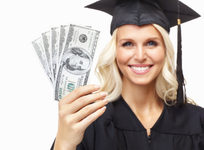 February 17, 2017
Looking for a six figure job? You've come to the right place! We list some of the highest paying jobs currently available with a community college degree.