Community college can be fun and socially enriching, especially with the right extracurricular activities. Reasons to join the debate club, volunteer opportunities and wellness programs are just a few topics covered here. Explore the benefits of community college outside of the classroom, from holiday celebrations to athletic programs, schools are finding ways to keep students engaged on campus.
View the most popular articles in Extracurricular Activities: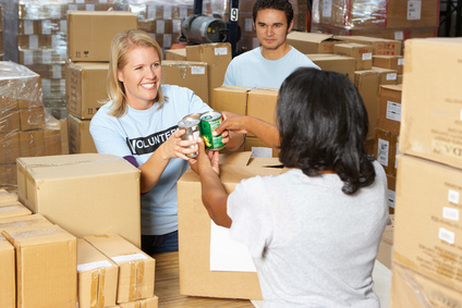 Instead of visiting a party destination this spring break, consider attending educational and philanthropic opportunities offered through your community college.
Alternative spring break is an opportunity for students to engage in service-oriented trips to help struggling groups of individuals, areas, or communities. While fun should always be in the equation of spring break, you can also make a difference during your vacation.
As spring break becomes an increasingly travel-based event for millions of students across the country, community colleges are embracing alternative spring break programs in order to provide students with local, national, and even
international opportunities
to spend a week having fun, while also making an impact on a specific area. By engaging in these programs,
Life Changing Travel
asserts that students can "Come back with a tan, an impressive addition to your resume, great stories, new friends and a fresh perspective not only on Spring Break, but on the world!"
Community Colleges and Alternative Spring Break Opportunities
As Central Piedmont (CPCC) describes, "Alternative Spring Break (ASB) is a low-cost service trip that provides students with an opportunity to participate in meaningful service activities, learn more about community issues, and have fun." By engaging in the variety of ASB programs, students can choose from an array of projects that are "designed to encourage civic responsibility."
In the past, CPCC students have taken trips up and down the Piedmont coast, traveling to Atlanta, Georgia to help homeless and hunger projects, as well as visiting Charleston, South Carolina to aid and support environmental projects and issues. Most notably, CPCC's Service Learning Center also focuses on educational services for need-based communities and individuals in
Learn about the benefits of studying abroad during community college.
As more employers are seeking diverse candidates with
global experience
, community colleges across the country are now providing students with the opportunity to study abroad. Abroad programs allow students to take courses overseas, so students can explore the world while still maintaining focus on their
degree program
.
Benefits of Studying Abroad
While each
community college
offers different programs, the Institute of International Education (IIE) is an organization that currently works with community colleges to promote diverse program offerings for students. As the IIE describes, "the role of study abroad revolves predominately around a) providing opportunities for learning, cultural development and career education; b) fostering understanding and building global partnerships; and c) preparing students to take their place in an increasingly global community and world citizenship."
Also, according to Transitions Abroad, students not only benefit academically and professionally, but also personally as well. According to survey results, "97 percent said studying abroad served as a catalyst for increased maturity, 96 percent reported increased self-confidence, 89 percent said that it enabled them to tolerate ambiguity, and 95 percent stated that it has had a lasting impact on their world view."
Paired with this, students reported that studying abroad led to long-lasting friendships with both United States and global students, as "more than half the respondents are still in contact with U.S. friends met while studying abroad, and 73 percent said the experience continues to influence the decisions they make in their family life."
How Long are the Programs?
While the length of each study abroad program may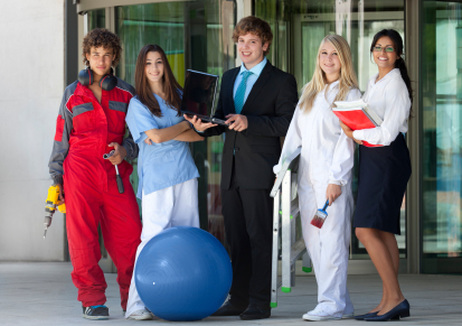 Learn about the benefits of participating in clubs and on-campus organizations while at community college.
While academic grades are imperative for job applications and
career success
, many employers are also looking for well-rounded candidates with demonstrated participation in extra-curricular activities. Community colleges across the country provide students with both academic and non-academic clubs, organizations and sports teams to promote personal and professional development. As
Scottsdale Community College
describes, "Participation in the work of various clubs and organizations on campus provides students an opportunity to acquire leadership, planning, and social skills that are important for successful living."
The Benefits of Clubs and Extra-Curricular Involvement
Community college club and activity opportunities are essential for students interested in creating a well-developed resume for job and
career applications
. In addition to professional development opportunities, community college clubs also provide students with personal, social, and community service venues, enhancing the overall collegiate experience. As the
Associated Press
describes, clubs and extra-curricular activities are "extremely important in helping students develop lifelong good working habits […] Students involved in extra-curricular activities learn how to work as part of a team towards a common goal […] Students also learn valuable character traits such as pride, productivity, and organization."
In addition to helping foster practical skills such as time management, leadership and responsibility, extra-curricular activities allow students to "test the waters" and explore new areas of interest. Additionally, successfully balancing the time commitments involved in participating in clubs with those necessary to maintain good grades helps prepare students for balancing the demands of a career, family and other life obligations.
There are many varieties of on-campus clubs and organizations on community college campuses. Choosing
Learn how community college can facilitate professional athletic opportunities for its students.
While many high school students may be committed to their sport of focus, the collegiate programs in athleticism provide a much more intense base for improvement. Practices are longer, more frequent, more intense, and provide more discipline. As students work towards careers as professional athletes, students can utilize the opportunities of a
community college athletic program
to improve their mental and physical success.
The Benefits of Community Colleges for Striving Professional Athletes
An Expanding Number of Programs
In recent years, more community colleges are initiating athletic programs that expand the number of teams with the existing number of programs. "More students are wisely selecting the community college as the entrance point to higher education because of affordability, accessibility, and academic rigor," according to researchers Laura Byrd and Mitchell Williams. As the development of strong athletic programs continues, "community colleges across the nation are establishing or expanding intercollegiate athletics programs at a consistent pace," making the support for potential athletes more foundational and accessible.
Physical and Mental Training
Students looking to pursue careers as professional athletes must choose a school that will not only provide them with beneficial athletic training, but mental and technical instruction opportunities as well. Since the community college training experiences are intense and more individualized than high school training opportunities, college coaches are able to work with athletes on both mental and physical levels. Community colleges work to discipline athletes, both academically and physically. In fact, most institutions require athletes to maintain academic standards to remain on the teams.
Amateur Tournament Venues
Since becoming a professional athlete takes
Learn about athletics in community colleges - what sports are typically offered and their role in the student experience.
Community colleges enroll between 11 and 12 million students annually, of which over 50,000 participate in intercollegiate athletics. Almost one half of community colleges have intercollegiate sports programs. Community colleges are moving toward greater participation in athletics, either by starting new programs or expanding existing programs. The programs vary considerably, both in the type and number of sports available. After discussing the regulation of community college athletics and providing some examples of athletic programs, this report examines the case for athletics in the community college setting.
National Junior College Athletic Association
The National Junior College Athletic Association (NJCAA) regulates intercollegiate athletics of community colleges. It is the community college counterpart of the National College Athletic Association (NCAA), which oversees athletics at four-year institutions. The organization's goal is to promote athletics as a valuable component of the educational experience at community colleges. The NJCAA has 530 member colleges participating in 15 men's and 13 women's sports. There are 50 national championships and nine football bowl games.
Community college students have an opportunity to participate in numerous intercollegiate sports. Presently, the following sports are sanctioned by the NJCAA:
For men and women:
Basketball
Bowling
Cross country
Golf
Half marathon
Indoor track and field
Lacrosse
Outdoor track and field
Soccer
Swimming and diving
Tennis
Also for men:
Baseball
Football
Ice hockey
Wrestling
Also for women:
Fast pitch softball
Volleyball
Examples of Community College Intercollegiate Athletic Programs
Few generalizations can be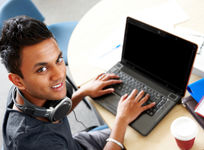 May 26, 2017
Learn how online courses broaden the options of a community college education.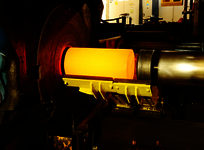 May 20, 2017
Corrosion technology is one of the hottest new industries community colleges are training for. Currently, only a handful of schools offer a program, but the field is open for new graduates.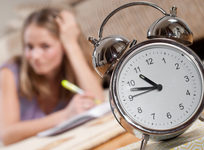 May 20, 2017
A recent report revealed that many California community college students take twice as long to get an associate's degree as is normally required. While community college is less expensive than attending a four-year institution, students who drag out their degree programs lose much of that savings in additional tuition, fees, textbooks, and lost wages. In this article, we examine the reasons why some students take so long to graduate.