Fine Tune Your Vocals through Community College Singing Classes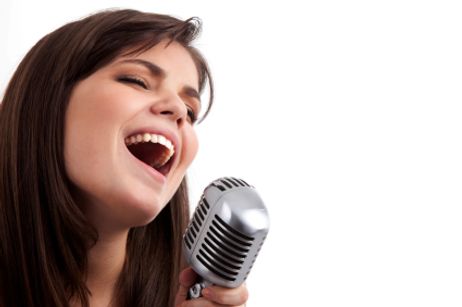 Those with the gift of song can take their singing to the next level with classes at community college. Learn about the courses offered at community college that can help prepare you for a singing career.
Is your voice an instrument? Whether you are interested in singing professionally or for pleasure, your local community college may be the perfect venue for fine tuning your vocal skills.
While many community colleges provide students with music classes, some campuses have added depth to their curriculum by offering classes that specifically focus on the art of singing. Consider adding a singing course as an
elective
or even declaring singing as your major, which could help you ultimately earn an
associate's degree
of applied arts or sciences.
Pursuing a Choral Career in Community College
Certain community college campuses are conducive to helping you pursue a lifelong career in singing. For example,
Edmunds Community College
, located in Lynwood, Washington provides musical opportunities that can prepare you for a career in song. In addition to classes focusing on the foundations of music theory and instrumental performances, the vocally-inclined can further fine tune their singing skills by enrolling in one of three voice courses.
The first singing course at ECC is designed to guide students through the intermediate concepts of singing and voice control. Focus areas include, "breath control, tone quality, diction, range, and stage deportment." Upon completing this first course, students can move to the second voice class, wherein students learn to continually perfect their singing skills through both individualized and group instruction.
As students continue to advance their skills, interested individuals can explore various mediums of music and singing, as offered in ECC's "Soundsation" class. In "Soundsation," students engage in an advanced and focused study of various elements of jazz. Specifically, participants learn how to differ their styles, how to improvise their contributions, how to vary their vocal techniques. To prepare students for performances, instructors also teach students how to properly sing with microphones. Best of all, participants in the course demonstrate their talents in performances throughout the course.
ECC's jazz choir and symphonic choir classes also allow students to take advantage of the stage, as the courses teach students how to, "Perform traditional choral literature and major works with orchestra accompaniment."
College students in Norfolk, Nebraska can similarly enroll in unique singing and music courses by attending classes at
Northeast Community College's
main campus. At NCC, interested students can partake in College Chorus, Swing Choir, as well as Vocal Ensemble.
College Chorus, which focuses on both traditional and modern music selections, allows students to experience studio recording sessions, as well as on and off-campus performances. Swing Choir extends the practices of College Chorus, while Vocal Ensemble provides students with the advanced freedoms to choose their own musical selections according to their own strengths and interests. As is required in the fundamental College Choir class, both Swing Choir and Vocal Ensemble students will perform at venues both on and off campus; additionally, Swing and Vocal classes will also be able to tour various areas and locations with scheduled performances.
Singing on the Side
While schools such as ECC and NCC allow musically-focused students to fully pursue a singing
career
, some college students can improve their singing abilities simply for their personal pleasure – while earning elective credit!
Nearly all community colleges have courses that can help participants foster their singing hobbies. For example, Hagerstown Community College, located in Hagerstown, Maryland, offers a singing course in the summer semester that enhances rhythm, pitch, and technique.
Whether you are interested in singing in the shower or in the choir, your local community college is an excellent place to perfect your song!
Due to the tremendously growing demand in the field, new solar technology labs and training programs are opening at schools across the country.
The cost of obtaining a college degree is high, especially at private universities. Students can save a great deal by choosing community college, but there are still other costs to consider. Read on to learn what costs to expect in community college and to learn some essential money management tips.
You've heard the saying that a chain is only as strong as its weakest link. Unfortunately, many community college students find that their academic chain in school is full of weak links. Read on to learn the challenges that keep community college students from achieving success and what schools and students can do to resolve those issues.