Graduation rates, policies, and caps - oh my! This section covers all topics related to community college graduations. How does state spending impact graduation rates? Who are the oldest community college graduates? What initiatives are in place to stem the rate of dropouts? Find the answers to these questions and more.
View the most popular articles in Graduation: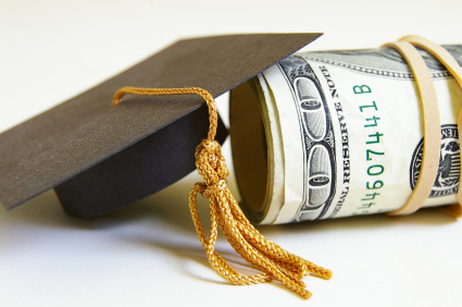 The dire state of current budgets is impacting graduation rates, which are diminishing with each disappearing dollar. Learn about how the current budget crisis is impacting students and their degrees, as well as potential solutions.
A college education is an important component to a lucrative and successful career today, whether the
degree is earned at a community college or four-year university
. That fact is driving the efforts of the current administration to
raise the completion rates at community colleges
across the country within the next decade. President Obama has launched an initiative to graduate five million new students from community colleges by 2020. The president believes this lofty goal will help the United States establish itself in the top spot for college graduates and beef up the country's economic outlook at the same time.
However, many states have found that the current economic crunch and exceedingly high unemployment rate are forcing them to make difficult decisions when balancing their budgets. Some of those decisions involve cutting funding to institutions of higher education –just when schools need money the most. When less money is available, students tend to suffer from fewer services and crowded classes that make it difficult to graduate on time. Less funding also means fewer options in financial aid and higher tuition rates, which often price many low-income students right out of the community college market.
New Report Shows Shrinking Budgets Impacting Completion Rates
A new report from the National Center for Public Policy and Higher Education shows a direct correlation between less funding and diminishing completion rates at many community colleges around the country. According to the agency's website, the report, titled, "Affordability and Transfer: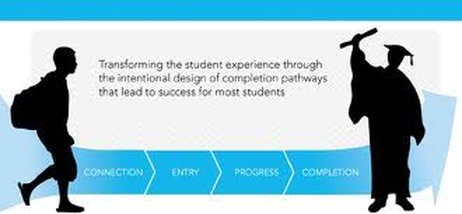 President Obama has ambitious goals of graduating five more million students from community colleges by the close of this decade. Can our country do it? A new initiative called Completion by Design says, yes we can!
President Obama
has announced an ambitious plan to graduate an additional 5 million community college students by 2020. To achieve this end, the President has raised the level of awareness about the benefits of community colleges and issued grants and other funding to
raise enrollment levels
across the country. However, getting more students into college is only the first part of the battle.
Low Completion Rates a National Problem
Graduation rates for community colleges
are currently dismal at best, with less than one-quarter who enroll in a college graduating from a degree or certificate program within three years, according to a report at the
Houston Chronicle
. That figure varies throughout the country, with some states seeing even lower numbers in their graduation rates. For example,
Texas
faces s a community college graduation rate of just 12 percent within three years, although that number goes up to 30 percent within six years. Still, if community colleges are to truly raise up a workforce that can compete in the
global economy
, they must do much better than the status quo.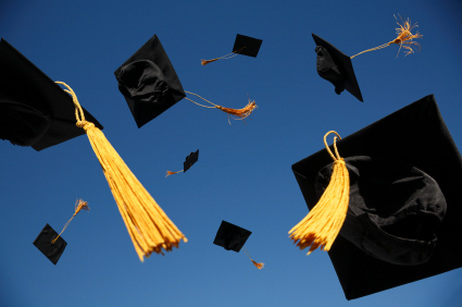 California currently faces dismal graduation rates, but a new initiative hopes to increase graduation rates dramatically by 2020.
Last year,
President Obama
announced his ambitious plan to graduate five million more students from community colleges by the year 2020. The President believes this goal is necessary to ensure the United States can continue to be leaders in a global economy, according to a report at
WhiteHouse.gov
. However, boosting
graduation rates at community colleges
across the country may be easier said than done. To facilitate the process,
California
has developed a list of recommendations to increase graduation rates in that state, which could serve as a model for other states as well.
Room for Improvement
Finding Solutions

To help achieve that end, the Community College League of California has issued recommendations for community colleges to follow. The report, titled, "
Commission on the Future's 2020 Vision for Student Success
," outlines 17 recommendations designed to increase student graduation rates across the board. League president Scott Lay told
KPBS
that the purpose of the report is to make community colleges more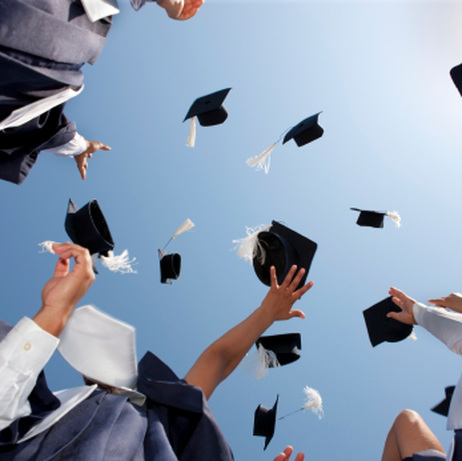 Community college graduation rates may appear to be in dire straits, but what are the real numbers? Could it be that the "successful" students who transfer to four-year universities are considered community college "drop outs" statistically?
Throughout his administration, President Obama has shined a major spotlight on America's college
graduation rates
, and community colleges are feeling the pressure. According to the
Hechinger Report
, fewer than one out of five students at community colleges obtain their desired degree in three years or less. A recent study published by the
American Institutes for Research
(AIR) paints a similarly grim picture by indicating that high college dropout rates cost both state and federal governments billions of dollars each year. However, do these numbers really paint an accurate picture of what is happening in community colleges and four-year institutions across the country? This article will explore the many reasons for high dropout rates, including flaws in the manner in which such data is collected.
What the Numbers Show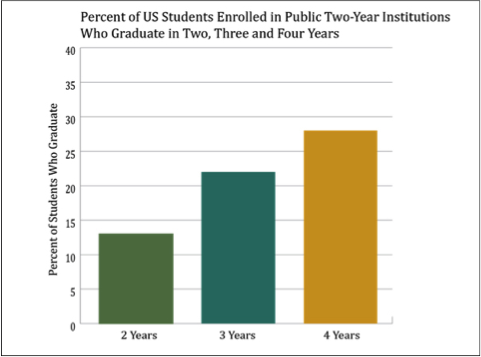 As shown in the graph above, data from the
National Center for Education Statistics
shows that only 13 percent of community college students graduate in two years. Within three years, approximately 22 percent of students graduate, and within four years, the rate stands at 28 percent. Further data from AIR shows that only about 60% of college students graduate from four-year colleges and universities within six years. AIR vice president Mark Schneider claims that more than $9 billion is spent on these students each year by state and federal governments, yet all that funding fails to produce a college graduate that could bring those years of education to the country's workforce. While the AIR numbers are specifically related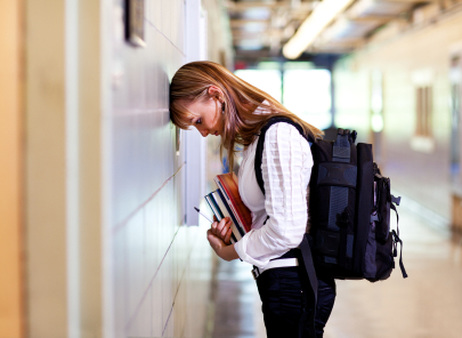 A shocking 70% of California's community college students fail to graduate or transfer. Learn about the catalysts of the failure and how campuses are trying to turn these dire statistics around.
Recent statistics have shown that it takes much more than a simple decision to attend community college to succeed in one of these institutions. In California, only 30% of community college students are receiving the benefits a college education can offer.
Study Results Concerning
A new study conducted by the Institute for Higher Education Leadership & Policy at Cal State Sacramento and reported by the
Los Angeles Times
found that the large majority of community college students failed to obtain a degree or
transfer to a four-year institution
. These students typically
dropped out
– some with a significant amount of debt and no degree to help them. In addition, only 40% of community college students achieved sufficient credit hours in school to boost their potential in the workforce.
The study also found a large disparity between
minority
and Caucasian students, with only 26% of African-American students and 22% of Latino students earning a degree, certification or transfer to a four-year university within six years. This compared to 37% of Caucasian students or 35% of Asian Pacific Islanders who saw success in community college. One possible reason for the difference is that many
minority students
in the California public school system find themselves in overcrowded classrooms with less access to qualified teachers and counselors.
Other States Facing Similar Problems
The low community college graduation rates are not restricted to California Schools. According to a report at the
Goldwater Institute website
, most Arizona community colleges can also be referred to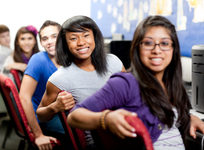 May 29, 2017
Community colleges are now embracing middle school students! Learn about summer programs at community colleges that offer excellent learning opportunities for middle schoolers.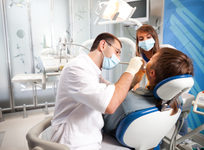 May 29, 2017
Learn about how a dental therapy program available at one community college could revolutionize the field - and your career options.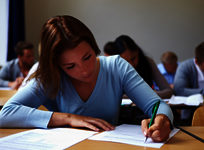 May 29, 2017
We take an in-depth look at recent studies that show placement examinations may not be the best way to place incoming community college students into the proper courses. What could be the alternative?