Graduation rates, policies, and caps - oh my! This section covers all topics related to community college graduations. How does state spending impact graduation rates? Who are the oldest community college graduates? What initiatives are in place to stem the rate of dropouts? Find the answers to these questions and more.
View the most popular articles in Graduation: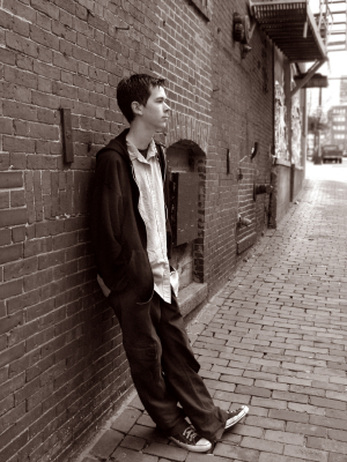 Make sure you don't become part of a community college "dropout factory" by considering these 10 factors when choosing a community college.
The term "dropout factories" was originally created to label high schools in the U.S. with dismally low
graduation rates
. However, the phrase has now moved into the community college sphere, as statistics indicate some community colleges are not living up to the task of helping students see their degree programs through to completion. The good news is that in the midst of the dropout factories, there are plenty of schools improving students' odds for success through effective programs and services. It is up to students to weed through the data to choose the college that offers the best odds of success.
The Definition of a "Dropout Factory"
There is no single definition of a dropout factory when referring to community colleges – it depends in part on individual perceptions of what constitutes a low completion rate. A report at CNN Money defines dropout factories as schools with a completion rate of 25 percent or less, a number established by College Measures president Mark Schneider. The completion rate refers to the number of freshmen who enter the school full-time and earn a degree within three years.
Another source, the Center for the Social Organization of Schools at Johns Hopkins University, defines dropout factories at both the high school and community college level as those with graduation rates of 60 percent or less. According to
Arizona's State Brief blog
, every single community college in Arizona would be classified as a dropout factory by this standard. However, two of the state's
We examine the "Make it Personal" Campaign initiated by the American Association of Community Colleges to improve retention rates by educating students on pregnancy planning and prevention. This is a timely subject in light of other contraceptive debates raging currently.
Few would argue that
community college completion rates
in this country are currently in the dismal range, but not all would agree on how to bring those rates up to par. One somewhat controversial initiative is striving to increase college graduation rates by placing focus in a whole new area – the rate of unplanned pregnancies among community college students. To that end, the American Association of Community Colleges has launched a national campaign to reduce unplanned pregnancy in hopes of increasing the number of students who finish a community college program.
"Make it Personal" Gathers Support
The new "Make it Personal: College Completion" campaign was initiated by the American Association of Community Colleges with financial support from the National Campaign to Prevent Teen and Unplanned Pregnancy. According to
USA Today
, the campaign material makes its point through "edgy material" designed to speak directly to today's community college student. The goal of the program is to encourage community college students to "make smart decisions about sex and relationships." This particular project is geared toward young adults and strives to be non-political by avoiding controversial subjects like abortion.
According to a report at
Inside Higher Ed
, the campaign originally launched in 2010 and includes a twofold approach to educate college students about pregnancy planning. The first approach assists colleges with the incorporation of pregnancy planning into regular college curriculum, through classes like biology,
business management
and communication. To date, five colleges have received grants of as much as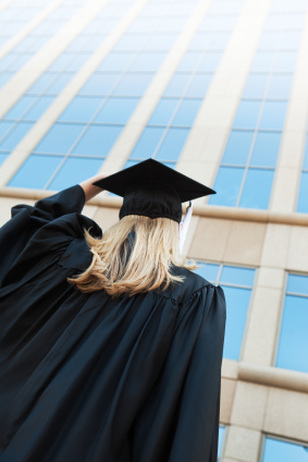 A new report released by the deputy governor of the state shows that only one in five community college students actually complete their degree programs on time.
Community colleges have traditionally been a means for the
budget-conscious
to pursue a higher education and a
well-paying job
after graduation. However, if the student does not end up finishing his degree or certificate program, he gains little more than excessive debt - and no credentials to get the job he needs to pay off his
school loans
. In the state of Illinois, the number of community college students who find themselves in this position is alarmingly high – so much so that the lieutenant governor of the state, Sheila Simon, wants to write new legislation to significantly improve
community college graduation rates
over the next decade.
Focus on the Finish
The new report released by Simon's office, titled, "Focus on the Finish," provides statistics on current graduation rates at Illinois community colleges, as well as recommendations to improve those numbers. Nearly one million students enroll in Illinois community colleges every year. According to Lt. Governor Simon's website, the report shows that four out five recent high school graduates in Illinois who attend community college do not earn their degree or certificate within three years.
"We're doing a good job of getting all types of students into the doors of community colleges," Simon stated on her website. "But now we need to do a better job of moving them across the stage at graduation with a
certificate or degree that leads to a good-paying job
here in Illinois."
Simon explains that there are currently 142,000 jobs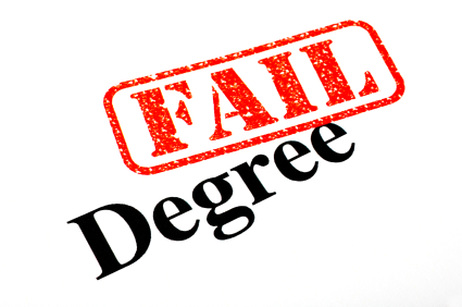 A new report by the American Institutes for Research shows that some states are paying billions of dollars on community college students who drop out before earning a degree or certification.
Community colleges have been touted as the economic future of this country, as hosts of
high school graduates
,
displaced workers
and others look to these institutions of higher education. The
Obama Administration
has put the focus on community colleges as well, seeing these schools as essential instruments in raising the college graduation across the country over the next decade. However, a new study brings up some familiar concerns regarding these two-year programs; namely, the low completion rates that seem to plague the majority of community colleges nationwide. In fact, the study puts a price tag on the cost of community college dropouts – and it is a steep number indeed.
"The Hidden Costs of Community Colleges"
The recent study, titled, "The Hidden Costs of Community Colleges," was released by the American Institutes for Research. The study, which was funded by the Bill and Melinda Gates Foundation, looked at full-time, first-year community college students who did not return for their second year of school. Five academic years were analyzed in the study, between 2004 and 2009. The purpose of the study was not only to put a price on the high dropout rate, but also to improve outcomes and performance at institutions across the country, according to a press release published at the American Institutes for Research website.
According to a report at the
Los Angeles Times
, the study showed that about one-fifth of full-time community college students who enroll in school do not make it to their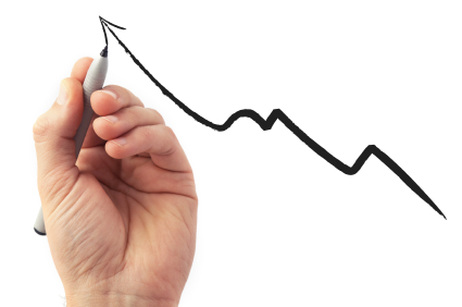 Read about a recent report from the American Association of Community Colleges that shows completion rates among community college students have been steadily climbing for the past two decades.
With a
current administration pushing community college graduations
and mostly bleak data regarding completion rates at both two and four-year institutions nationwide, there is a bright spot to celebrate. A recent report released by the American Association of Community Colleges shows that completion rates at community colleges are increasing across the country, particularly with students of color. This particular study shows that many schools across the country may be on the right track after all, although community college officials stress that there is still plenty of work to be done in regards to college completion.
The Road Ahead: Completion and Transfer Rates
The report, titled, "The Road Ahead: A Look at Trends in the Educational Attainment of Community College Students," takes a look at the attainment of different types of college credentials over the past 20 years, according to a press release at
PR Newswire
. The report also looked at the degrees earned vs. the
increasing rates of enrollment
to determine if the higher demand for community college in recent years is actually translating to a workforce that is better prepared to meet the demands of a global market.
The report found that over the past two decades, the increase in completion rates has been double the percentage rate of enrollment at community colleges across the country. Between 1989 and 2010, the number of students earning credentials increased by 127%, while enrollment during the same time frame increased by 65%. The numbers are even more significant for students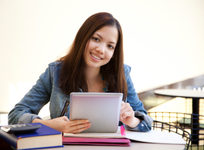 May 19, 2017
We'll report on the Benefits Access for College Completion Initiative, which will connect low-income community college students to much-needed public benefits for the purpose of improving college completion rates.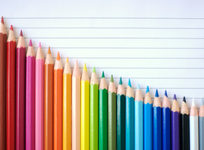 May 19, 2017
We analyze some of the ways in which community colleges have changed and improved over the years, from online classes to new degree programs.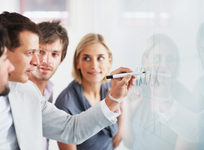 May 19, 2017
We explore the various ways students can take full advantage of learning opportunities at community colleges today, from high school programs to worker retraining and transfer agreements.