Should an Islam Class be Taught by an Islamophobe?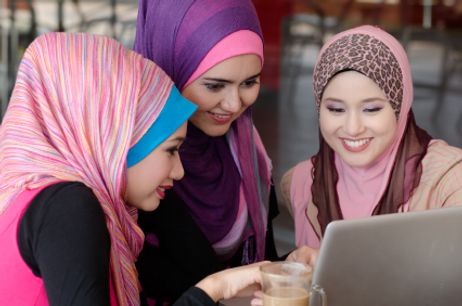 A proposed Islam course at Lane Community College is gaining national controversy as the suppossed anti-Islamic background of the instructor is revealed. Learn more about the sparking debate and the future of the course.
It all started when
Lane Community College
in Oregon decided to offer a non-credit course titled, "What is Islam?" The instructor of the course, Barry Sommer, had submitted an application to teach a class in Islam for the community college, which the college accepted. However, before the course had a single sign-up, the college put the brakes on the offering. Apparently, officials of the school learned some potentially disturbing facts about Sommer and decided it was best to nip the brewing controversy in the bud.

The Facts
Eugene resident Barry Sommer submitted an application in October of this year to teach a class on Islam at
Lane Community College
. The school typically offers non-credit courses for interested students throughout the year, and many of these are taught by qualified residents of the community, rather than
college professors
. According to a report at
World Net Daily
, approval for the course came, and Sommer began preparations for teaching. When the course went online on the college website, Sommer also sent out a press release to alert others to his offering.
Once the details were announced, a local news station asked to interview Sommer. As the course became more public, so did Sommer's background. It turns out the Sommer may have been involved in organizations that were perceived as anti-Islamic. Once the news spread that Sommer was a potential controversial figure in the Islamic community, Lane pulled the plug on the course.
More about Sommer
According to a report at the Register Guard, Sommer has given talks at the Pacifica Forum, a discussion group at the University of Oregon that was eventually forced off the campus because some of their discussions were perceived as anti-semitic. Sommer is also the leader of the Oregon chapter of ACT! For America. This organization is described as an issues advocacy group, but some have referred to it as an Islamic hate group instead. An entry on
Blogtown at the Portland Mercury
also states that Sommer has promoted profiling by the TSA.
To his credit, Sommer is a self-proclaimed expert on Islam, after beginning intense studies on Islam and the Middle East 20 years ago. He has given numerous lectures around his area on Islam, so he believes he has the necessary credentials to teach the course at Lane. Sommer submitted a syllabus for the course along with his application, so the school knew what he was planning to teach in his class.
Sommer said he is disappointed in the way the college handled the situation and is currently pursuing legal action because he believes his free speech rights have been violated. He has retained the services of the American Center of Law and Justice, a non-profit law firm founded by televangelist Pat Robertson. Sommer insists that the purpose of his course was education, rather than indoctrination, and he thought students should be presented with the facts about Islam so they could draw their own conclusions.
What Lane has to Say
LCC President Mary Spilde said she first learned of Sommer's background when the media caught wind of the course offering. She did not know whether the college officials that originally scheduled the course were aware of Sommer's background, but said that it is not common practice for the school to require non-credit course teachers to have the same credentials as the college professors on staff.
Spilde said once she knew of Sommer's potential controversy, she took action. She told the Register Guard, "When it got on our radar, given the recent events in Portland and Corvallis, we said, 'Wait a minute, we need to be very careful and really consider how Lane engages learning experiences in this environment." Spilde was specifically referring to the Muslim man recently arrested in downtown Portland and the subsequent arson at the Corvallis mosque.
Spilde acknowledged that after Sommer's course offering was made public, the
community college
was contacted by the Council on American-Islamic Relations (CAIR), the country's largest Muslim civil liberties advocacy organization. Arsalan Bukhari, executive director of the Washington chapter of CAIR, told the Register Guard, "Unless the goal of this course is to promote anti-Muslim bigotry, Lane Community College should replace Mr. Sommer with someone who will offer students a balanced and objective analysis of the subject matter." Spilde said that the course had been cancelled prior to CAIR's contact.
"We certainly value intellectual inquiry and
freedom of speech
but we also want to make sure, when LCC is involved, that we are doing it in an appropriate way to provide a productive and effective learning environment," Spilde said. "We are not going to be pressured by any group on any side of this issue when we make a decision."
Many students enroll in community college with the intent of transferring to a four-year school. Of those who do, many succeed, and yet traditional colleges and universities continue to overlook them. Read on to learn more about why more community college students don't transfer schools and to receive some tips for making the transfer yourself.
Community college is the only option for many students who either can't afford a traditional four-year university or who need a more flexible school environment. Just because community college is different, however, doesn't mean that its students matter any less. The Aspen Prize exists to encourage community colleges to do more for their students and to continually strive for improvement.
Living with roommates is part of an authentic college experience, but is it an option for community college students? Read on to learn about housing options in community college and to learn how to survive the year with roommates.