What are Community Colleges Doing with Labor Department Grants?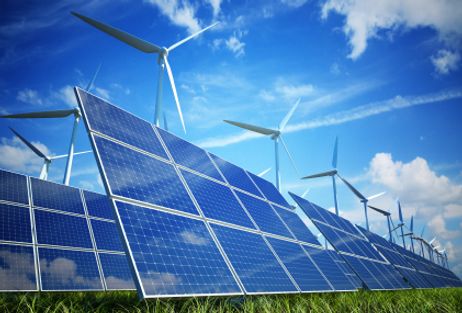 As the third wave of TAACCCT grants are issued, we take a look at how community colleges are using this federal money to beef up job training programs across the country.
Three years ago, the U.S. Labor Department began issuing grants to community colleges that were ready and willing to train up the local workforce in their areas. Those schools that successfully partnered with area businesses to target training programs to the specific needs of employers were rewarded with federal funds to help them do so. Three years later, the
Trade Adjustment Assistance Community College and Career Training Grant Program
(TAACCCT) is still going strong, promising another $500 million to qualifying community colleges next year. What is the money being used for? Check out how community colleges are using these Labor Department grants to benefit students, colleges and the local workforce.
The Massachusetts Consortium Offers Variety of Options
One of the federal grants has gone to a consortium of 15 community colleges across the state of
Massachusetts
, according to
Inside Higher Ed
. The $20 million in grant funding has been used to create new credentials for students and help them hone their job seeking skills to create better opportunities after graduation. To that end, each of the community colleges in the consortium now staffs a career and college navigator full time, to help students succeed in school and beyond graduation.
The Massachusetts program has focused on preparing students for careers in six key industries:
Information Technology
Health Care
Financial Services
Biotechnology
While that may seem like a number of industries for a single institution to focus on, the ability to divvy up the specializations between all 15 schools has allowed each college to fall into a niche with one or two of the industries. The three-year program has led to the addition of 85 new degree and certificate programs among the state's community colleges overall, with around 2,000 students involved in those programs.
Information Technology Beefs Up Nationwide
Another consortium formed as a result of Labor Department grants was the
National Information, Security, and Geospatial Technology Consortium
, which spans seven community colleges across the country. According to the website for the consortium, the focus is on moving students into information technology careers in the following industries:
Applications Development and Analytics
Cybersecurity
Networking and Data Communication
Geospatial Technologies
Within these industries, the consortium hopes to prepare students at participating community colleges with the proper credentials to move them into careers in information technology fields with room for advancement. The consortium also focuses on using community colleges as a training ground for expanding the information technology workforce according to the needs of the 21st century.
Currently, seven schools are participating in the consortium, which was formed through funding received by the TAACCCT. Those schools include:
Green Jobs Training Provided in Illinois
In
Illinois
, 17 community colleges have partnered together to develop training programs for green industries in the state. The schools are using funding from the Labor Department for their three-year initiative. Dubbed the
Illinois Green Economy Network
, the partnership has already offered more than 275 workforce training programs to 8,000+ students, according to the partnership's website.
The primary goal of the partnership is to train up highly skilled workers to take on jobs in green industries. The program now provides access to 32 newly developed programs and 193 blended online courses throughout its network of Illinois community colleges. The programs are designed to fill growing workforce needs, expand skill bases for workers already in green fields and delve into new and emerging green technologies to prepare for workforce needs of the future.
New Money to be Used in Agricultural Training in Hawaii
Community colleges in
Hawaii
have big plans to use new grant money from the Labor Department to fund agricultural programs across the islands.
Big Island Now
reports that Hawaii Community College in Hilo has begun to offer the first in what will be a series of agricultural programs that can be used for both professional and personal development.
"Students of all ages can learn to build their own greenhouse, create an irrigation system, control pests like a pro, start a business and use hydroponics," Chris Jacobson, agricultural instructor for Hawaii Community College, told Big Island Now. Students who participate in the programs will be able to earn professional certification in some of the following fields:
Sustainable Production
Farm Food Safety
Integrated Pest Management
Irrigation Theory and Repair
Agricultural Business and Marketing
Qualifying for a Grant
The qualifications for a Labor Department grant include the ability to quickly implement career training programs that meet the needs of the immediate workforce. Consideration is also given to schools that can shorten the amount of time students need to complete programs and move into their professional industry. To meet those qualifications, colleges quickly learned that partnering together in clusters enabled them to meet the requirements to receiving funding and launch workforce readiness programs. This explains why many of the grants have been granted to consortiums or partnerships, rather than single institutions.
With many programs now up and running, the proof is in the pudding, as far as the Labor Department is concerned. With many community colleges now working in cooperation to meet the needs of the 21st century workforce, students are the primary beneficiaries of fields of study that get them out of the classroom and into well-paying jobs within a minimal amount of time.
Do you have a right to use profanity on campus? Read about one community college that is fining its students for cussing.
Going to college is hard work but it's even more challenging for nontraditional students who are working or raising a family at the same time. If you're considering community college to improve your life or further your career, here's everything you need to know.
Many students enter community college with the intent of transferring to a four-year college or university. Unfortunately, the path can be fraught with challenges. Articulation agreements between schools help students navigate the pitfalls to ensure an easier, more successful transition.