Attracting students from all walks of like, community college campuses are rich with diversity. This section covers a myriad of issues relating to student populations. Learn more about LGBT support on community college campuses, explore adult-friendly degree programmers and, see what resources are available to veterans.
View the most popular articles in Student Populations: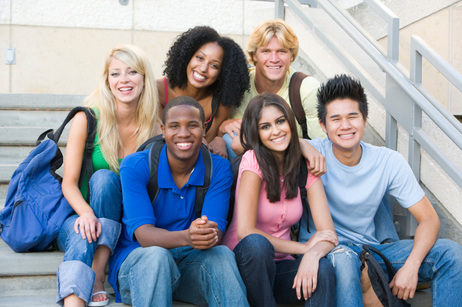 What states are home to the most diverse and least diverse community colleges? In our exclusive diversity report, we analyze our data to determine how much diversity there is on community college campuses throughout the United States. In addition, learn about the benefits of attending a community college with a diverse student body.
Part of the college experience today is learning with, and learning from, people different from ourselves. However, in the past, some colleges were racially segregated - particularly in the South - until desegregation began in the 1950s and increased diversity at college campuses. And while some colleges today are for specific populations, such as women, in general, college campuses are bastions of racial, ethnic, religious, and social diversity. This diversity lends itself to an enhanced educational experience, better preparation for working for companies with diverse employees, and greater understanding of others. But where are the most diverse community colleges located? We collected data from community colleges in each state and analyzed it to determine how much diversity exists.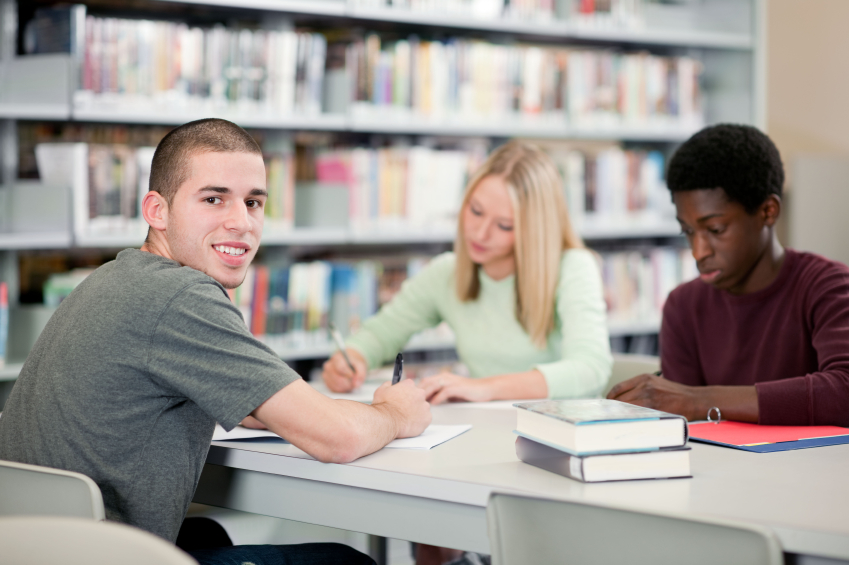 Diversity Scores of Community Colleges
In order to appropriately compare the diversity of community colleges, we mined student data and calculated
diversity scores for each state
. Specifically, we were interested in the presence of more than one ethnic group on campus. Our formula determines the likelihood that any two students at a college are from different ethnic groups. Scores closer to zero indicate less diversity on campus, while a score closer to 1 indicates more diversity on campus. For example, a college exclusively for African-American students would have a diversity score of zero even though the student body is comprised of an ethnic minority, because other ethnic groups would not be present on campus. Conversely, a college with five or six ethnic groups on campus would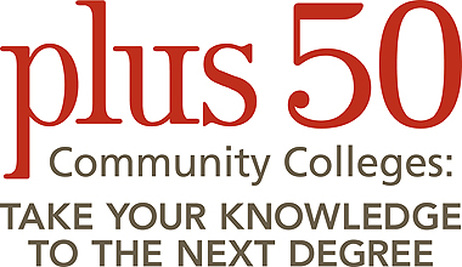 Learn about the recent decision to provide additional grants to the Plus 50 Encore Completion program that trains baby boomers at community colleges for new careers.
Grants are now available for community colleges that would like to expand their offerings to include the Plus-50 Encore Completion program started by the American Association of Community Colleges. This program helps
adults over the age of 50 find a new start in the workplace
by training them up for
in-demand industries
today. The program is part of a larger initiative to increase the number of college graduates in the United States through 2020.
About the Plus-50 Encore Completion Program
The
Plus-50 Encore Completion program
was launched in 2008 to address the needs of baby boomers nearing retirement age. Many in that category were hit with the realization they would need to continue working into their retirement years, either for personal fulfillment or practical reasons. The program provides training for working adults to update their skills or learn completely new trades they can easily move into during their later years of employment.
The program is sponsored by the American Association of Community Colleges (AACC), through a $3.2 million grant provided by the Deerbrook Charitable Trust. In addition to implementing training programs for students in this age bracket, the initiative provides a way for community colleges to share ideas and plans for supporting
adult students at community college campuses
across the country. AACC has also engaged with an outside group to evaluate the success of the Plus-50 program, in order to assess its success and areas for improvement.
An independent evaluation of the Plus-50 program found that the majority of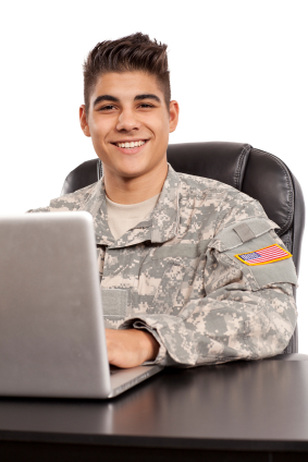 Take advantage of some of the ways community colleges are helping veterans get back on their feet.
For veterans returning to the U.S. after military service, the transition can be hard. These young men and women must adjust to the "real world" environment, often without the support of other veterans who understand firsthand what they are experiencing. Fortunately, many community colleges across the country are recognizing the needs of the veteran population and answering the call by
providing job training
, as well as emotional and physical support for those who have selflessly served their country. Check out the many
veterans' services offered by community colleges
nationwide today.
Cayuga Community College Offers Veterans Club
At
Cayuga Community College
in New York, veterans can find camaraderie, resources and support they need to succeed in the world of higher education. Syracuse.com reports that the Veterans Club on this campus was started by former marine Brian Knapp, who wanted to share information about available benefits and services with other vets. Knapp told
Syracuse.com
that while he has enjoyed his experience at community college since coming back from Afghanistan, he found the benefits maze somewhat confusing to navigate.
"I wanted to know about my benefits and that's why I started the club," Knapp explained. "I thought other people wanted to know too."
In addition to educating veterans about the benefits available to them, Knapp said the Veterans Club also provides bonds for vets that have had similar experiences and want to share those experiences with others who understand.
"In the military, you have comrades," Knapp said. "You lose that at home.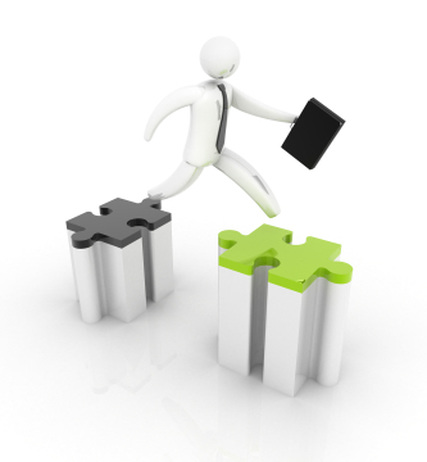 We offer 10 sage tips from experts on how to effectively use community college to switch careers midway through your professional life.
This is the era of
mid-life career changers
, whether due to outsourcing, layoffs or dissatisfaction with their current positions. With many more adults deciding to venture into the hallowed halls of higher education today, those who do may find programs geared specifically to their needs. This is particularly true in community colleges, where more than half of the student body may be adults over the age of 22. However, before you launch a career change at your local community college, there are a few tips to keep in mind.
Define Your Goals
Carefully plotting your path is the first step to a successful community college experience, according to
Career Search
. When embarking on this process, it is important to consider your educational goals, as well as your professional ones. What classes do you need to take, and what degree do you need to earn to make your professional dreams a reality? This information is essential when you choose a school and register for classes, so have the goals in mind before you begin the process.
Weigh Your Options
Community colleges offer a wealth of degree options today, allowing students to hone their career path to a very precise track that brings them the highest possible level of professional satisfaction. Choices abound, but this means you must take the time to research the various options at the schools in your area to find the best academic path for your specific needs. You may also need to determine whether
certification
,
an
We examine recent reports that suggest increased enrollment in community colleges actually promotes inequality, rather than minimizing it.
Education is frequently touted as the great equalizer in today's society, but a number of educators are now suggesting the education system may not be doing its job in effectively reducing disparities. Recent studies also seem to support these claims, offering evidence in the form of standardized test scores and
college completion rates
that suggest all things may not be created equal in the world of academia today. Does higher education at community colleges perpetuate this inequality, or is it the solution today's society needs to reduce concerning disparities? The answer to that question may be yes on both counts.
Colleges Increasing Access, Not Completion Rates
Inequality does not appear to be a result of restricted access to higher education opportunities. Since the recession, students have been heading to institutions of higher education in droves, whether to train for a new career or launch a successful field of study right out of high school. The increased enrollment at community colleges in particular has broadened the field to students from all economic and cultural backgrounds, guaranteeing a more diverse student body at many institutions across the country.
Unfortunately, the increased access to community colleges does not necessarily lead to higher completion rates. In fact,
graduation rates at many community colleges
are downright dismal – with less than two-fifths of students that start in these schools going on to complete a degree program in six years or less, according to the
Chronicle of Higher Education
. The success rate goes even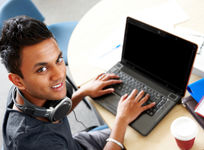 May 26, 2017
Learn how online courses broaden the options of a community college education.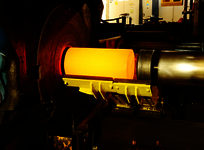 May 20, 2017
Corrosion technology is one of the hottest new industries community colleges are training for. Currently, only a handful of schools offer a program, but the field is open for new graduates.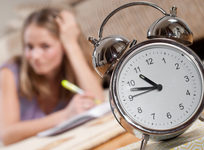 May 20, 2017
A recent report revealed that many California community college students take twice as long to get an associate's degree as is normally required. While community college is less expensive than attending a four-year institution, students who drag out their degree programs lose much of that savings in additional tuition, fees, textbooks, and lost wages. In this article, we examine the reasons why some students take so long to graduate.