Top Careers for 2013 You can Land with a Two-Year Degree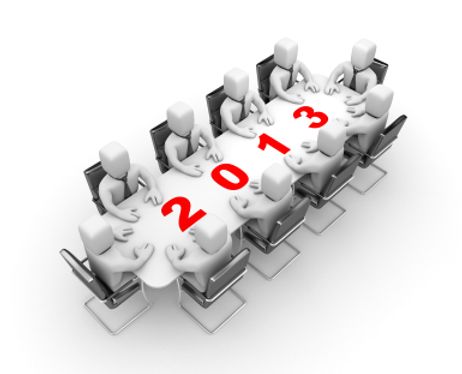 We list some of the hottest careers predicted for 2013 that you can enter with just a two-year degree from your local community college.
Make 2013 your most lucrative year yet, by launching a degree program in one of the hottest career fields of the year. Some of the most
in-demand positions
of this decade can be landed with a two-year degree from your local community college. Training is relatively short and cost-effective, and the potential in some of these fields provides plenty of prospects for the future. Check out the best careers for 2013 that you can start with an
associate degree
.
Dental Hygienist
Still holding the top spot as one of the most promising careers of the decade, the job of a
dental hygienist
involves working directly with patients to provide education and preventative care. Dental hygienists typically work in the offices of dentists or orthodontists, keeping regular office hours. Many work part time with flexible scheduling and job sharing options available. According to
U.S. News and World Report
, the average annual salary for a dental hygienist is $69,280, and the outlook for job growth is excellent as more dentists add hygienists to their staff in order to increase patient load.
Real Estate Appraiser
According to
MyKelly.com
, both commercial and residential real estate appraisers should enjoy significant job growth over the next few years. This position involves assessing all types of properties to determine current value for resale or financing purposes. Appraisers must have a solid understanding of real estate principles and practices, as well as basic processes involved in appraisals and property sales. MyKelly.com cites 22 percent growth for this industry throughout the near future, with a current average annual income of $82,000.
Medical Assistant
Medical assistants
work in a wide variety of environments, from medical offices and clinics to large-scale hospitals. These professionals work directly with patients, taking vital signs and medical histories, scheduling appointments and
managing patient records
. Depending on the size of the office, daily duties may be diverse or relatively focused on caring for immediate patient needs.
Yahoo Education
cites job growth in this field of around 31 percent through 2020. Currently, the average annual salary for a medical assistant is over $30,000.
Veterinary Technicians
For those that prefer caring for pets rather than people, the position of a
veterinary technician
is predicted to be another lucrative one over the next few years. These professionals work directly with veterinarians, assisting with annual examinations, diagnostic tests and surgeries. As technology in veterinary medicine continues to evolve, the need for qualified veterinary technicians is expected to increase. Yahoo Education cites job growth in this field at around 52 percent through 2020, with an average annual salary of just under $30,000.
IT Security Specialist
As IT systems become increasingly complex, so does the security needed to protect these systems from illegal activity. That is where the role of an
IT security specialist
comes into play. An associate degree in computer security systems prepares students for careers setting up safeguards and monitoring computer systems for clients. Fields of study include computer programming, systems analysis and cryptography. Jobs in IT security are expected to grow in the next few years as more companies have said they will hire specialists in this area, according to
Computer World
. The average salary is around $75,000 per year.
Physical Therapist Assistant
This professional performs many of the same duties as a physical therapist, but without the need for an advanced degree.
Physical therapist assistants
work with patients, teaching them proper exercises or how to use mobility aids like canes and crutches. This position may be available at a hospital, clinic or nursing home. Some may even travel to patients' homes as part of their job. Growth for this position is predicted to remain around 45 percent through 2020, according to U.S. News and World Report. The average annual salary for a physical therapist assistant is around $51,000.
Diagnostic Medical Sonographer
The role of a diagnostic
medical sonographer
has grown considerably in recent years, as ultrasound technology has expanded to be used as a diagnostic tool for a wider range of conditions. Medical sonographers use special equipment to produce pictures from inside the body to help doctors diagnose illnesses and monitor pregnancies. This is another field that will see extensive growth of around 45 percent through 2020. The average annual salary for a diagnostic medical sonographer is around $65,000.
Court Reporters
Court reporting is a fascinating career that allows trained professionals inside the courtroom to witness all the proceedings. Training for this field can be completed through a degree program at many community colleges across the country. Court reporters are responsible for documenting everything that is said in the courtroom through word-for-word transcriptions. The job is expected to grow at an average rate of 14 percent through 2020. The average annual salary for a court reporter is around $47,000.
Paralegals
Another fascinating position within the legal realm is that of a
paralegal
. This professional works closely with attorneys, preparing documents and providing research skills. Paralegals typically work in law offices or for large corporations. They are also found in some government agencies. The paralegal field is expected to enjoy growth of around 18 percent over the next few years. The average annual salary for this position is around $47,000.
The New Year is bringing plenty of career choices, from health care jobs to positions within the legal industry. All of these fields boast excellent growth opportunities and comfortable annual salaries, as well as interesting work in a professional environment. Now is the time to launch one of these hot careers, by enrolling in a degree program at a community college near you.
Learn about how budgetary constraints are prompting community colleges to only offer four-day school weeks.
Learn about how you can pursue a degree and career in the entertainment industry by starting at your local community college.
Learn about the variety of mentoring programs available in community colleges, and why you may want to be involved as a mentee or mentor.