This section is full of money saving tips for community college students. From free textbooks to finding affordable childcare, we'll provide you with a wealth of information on keeping college affordable.
View the most popular articles in Saving Money: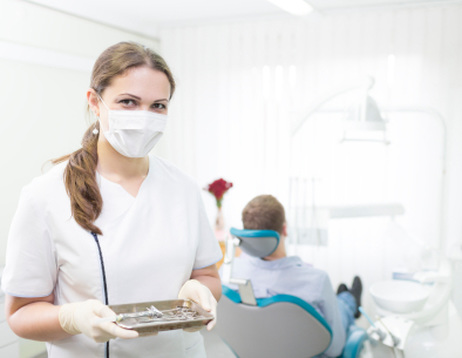 While dental procedures are typically expensive, preventative services at your local community college is very affordable - if not free! Learn about how you can get low cost dental services through your community college's dental hygienist training program.
In
difficult economic times
, many people may delay visits to the dentist because they cannot afford to pay the accompanying bill. Many college students, who struggle to pay for tuition, books, housing and other educational expenses also often put off dental work. While this plan may seem wise in the short term, neglecting one's oral health can lead to serious health and financial consequences down the road. Those who do not get regular dental cleanings and check-ups put themselves at an increased risk for gum disease and cavities, both of which can lead to future financial and physical pain when the problems eventually need to be treated.
Fortunately, for college students who may not have the finances to pay for dental work, or for those whose health insurance does not include a dental plan, a lack of funds does not necessarily mean one's dental health care needs to suffer. Community colleges that have dental hygienist training programs often offer
low-cost or even free dental services
to college students, as well as children and adults in the general public.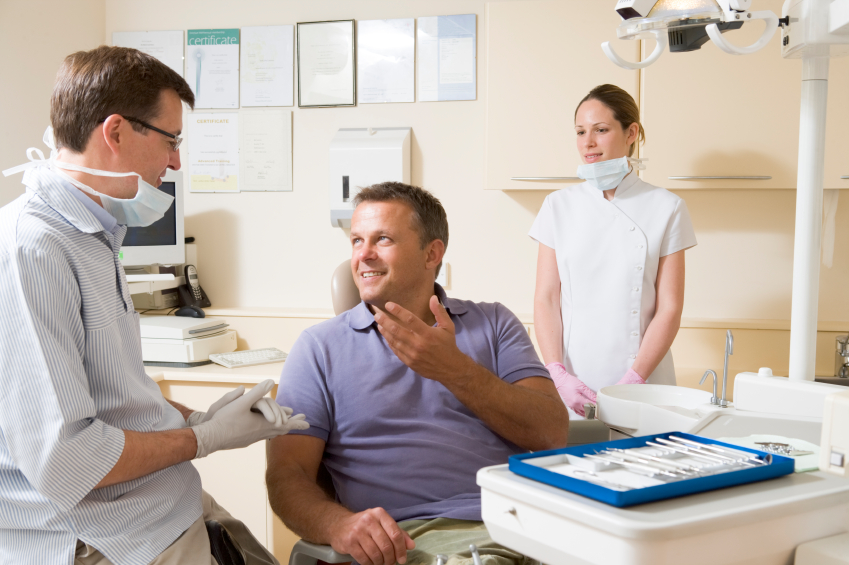 Dental services at community colleges are fairly comparable across the nation. To help you get an idea of the kinds of services offered, as well as potential pricing, we will examine a few college-based dental clinics.
Normandale Community College
The Dental Hygiene Clinic at Normandale Community College in Bloomington, Minnesota, provides comprehensive services to adult patients from the college, as well as to children and adults in
If you are facing a DUI, your community college can be an excellent resource for affordable legal assistance and counseling programs.
If you face potential DUI (driving under the influence) charges, you will need to seek immediate legal aid. The legal consequences for a DUI can include severe fines, mandatory jail time, and alcohol abuse treatment classes.
Fortunately, if you are a student facing a DUI charge, your community college may be able to offer support. With many community colleges hoping to help students avoid future DUI incidents, your campus may offer preventative programs, alcohol and substance abuse treatment options, and additional resources.
The Dangers of Impaired Driving Among Community College Students
In examining the current alcohol-related crisis among college students, statistics compiled by
drunk driving lawyers
reveal that approximately 2 million college students chose to operate a motor vehicle while under the influence of alcohol every year. Researchers have also found that over half a million people ranging from ages 18 to 24 experience injuries due to alcohol related incidents. Furthermore, approximately of college students admit to experiencing poor academic performance due to their drinking-related choices.
With the awareness of these serious issues related to alcohol abuse, students who are facing a DUI or drinking problem should speak with their
community college counselor
to find out about specific on-campus treatment programs.
Legal Services at Community College
Some community college students in need of legal support may struggle to find the financial means to pay for a professional lawyer. Fortunately, many community colleges have programs that provide current students with free or reduced cost access to lawyers and
paralegals
. For example, students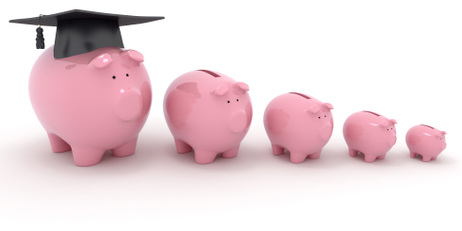 Are you taking full advantage of your status as a student? Learn where you can show your student ID to take advantage of discounts that add up to hundreds, if not thousands, annually in savings.
Every college student is familiar with the challenges of
managing finances
amidst the pressures of
tuition
and book costs. Burdened with tests and assignments, many community college students have little time to earn supplementary income while enrolled in courses as a full time student.
Fortunately, that seemingly simple college ID stowed away in one's wallet can actually help students save hundreds of dollars each year! With nearly endless discounts offered specifically for college students, showing your community college ID can help increase the amount of cash in your wallet immediately.
Technology on the Cheap

If you're in the market for a new laptop, cell phone, or other form of technology, it will financially benefit you to shop with companies that cater to students' needs. Many of the companies that offer technological products strive to attract buyers with enticing college discounts.
For example, Apple Computers gives college students,
instructors
, administrators, and college staff members "Apple Eduction Pricing" on select products. You may be able to save hundreds of dollars on your next computer simply due to your community college student status. In addition, Apple also offers occasional promotions specifically for students. For example, when an eligible student purchases a computer, he or she may be able to receive a free iPod Touch.
Other technology-based companies that offer various student discounts include Dell Computers.
Almost Free Entertainment

Before paying for the rising cost of a movie ticket, always remember to show your student ID. Movie theaters often offer significant savings for students, with
Should you undergo the risks associated with paid drug testing trials both on and off your community college campus? Learn about the benefits and risks associated with these testing trials.
Amidst an
economic crisis
,
rising tuition costs
, and a more competitive job market, community college students looking for ways to generate income. One alternative wage-earning option helping students to make ends meet involves monitored drug trials and clinical studies. In fact, as
North Jersey News
reveals, "Joining a study has compelling advantages... You can take pride in helping others." Adding to the benefits gained by researchers and patients, students enrolled in safe and controlled clinical trials are able to earn extra cash to help cover the many
costs of their education
and living expenses.
Yet, before signing up, experts assert that students must be aware of the serious potential cons amidst the seemingly ideal pros.
Drug Trial Opportunities
While each community college campus, as well as nearby hospitals and universities, typically offer their own unique opportunities for clinical studies and trials, students often seek out more widely available venues as well. For example, companies such as
GPGP
, a free online directory service listing an array of of volunteer-based trial opportunities, allows interested individuals to pursue thousands of national and even international research studies. As GPGP explains, "Volunteering for strictly regulated and ethical approved studies can be an excellent way to help to pay educational costs, supplement your income while working, or fund your travels while spending time in foreign countries."
Individuals who are healthy, eligible, and who comply with all of the required study mandates can enjoy an added income with minimal extra hours of work. Examples of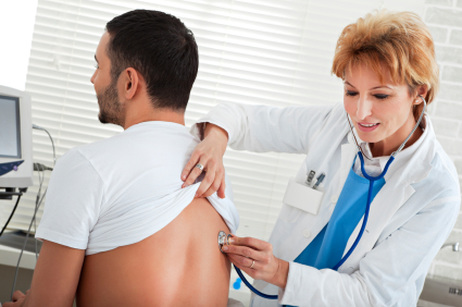 Learn about the opportunities and free healthcare services available at your local community college. Whether you need dental, medical, or even physical therapy treatment, your local community college may be able to provide you with the care that you need, regardless of your budget.
Did you know that your local community college medical clinic may be an excellent source of free health care? In fact,
USA Today
reports that community area clinics helped nearly seven million uninsured patients in 2008! Considering that nearly 21 percent of the nation's citizens are currently struggling to pay medical and prescription drug bills, community college clinics are playing a large role in helping to fill the financial void.
How Can Community Colleges Provide Free Services?
Free healthcare services at your local community college may seem too good to be true. After all, how can community colleges afford to provide free medical treatment? The answer lies in innovation. Through creative programs, community colleges leverage student support to create opportunities for free healthcare.
For example, students who are enrolled in dental programs, health care classes, and other
medical field
s are often required to participate in hands-on field practice. Community college clinics provide
students in the medical fields
with realistic training experiences – which translate into a mutually beneficial situation for both the students and community.
In these clinics, students often hold the responsibility of providing examination and health services to any incoming patients. These students, of course, are highly qualified in their area of study, and they are also required to be supervised by a certified and licensed professional. This translates into solid medical care for the community.
Free Health Services at Local Community Colleges
Many community colleges recognize the rising struggle to balance one's budget with demanding health care costs. Subsequently, more schools are implementing free
health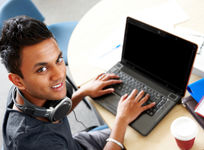 May 26, 2017
Learn how online courses broaden the options of a community college education.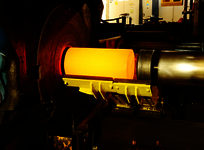 May 20, 2017
Corrosion technology is one of the hottest new industries community colleges are training for. Currently, only a handful of schools offer a program, but the field is open for new graduates.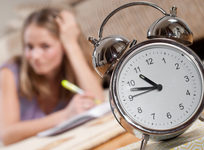 May 20, 2017
A recent report revealed that many California community college students take twice as long to get an associate's degree as is normally required. While community college is less expensive than attending a four-year institution, students who drag out their degree programs lose much of that savings in additional tuition, fees, textbooks, and lost wages. In this article, we examine the reasons why some students take so long to graduate.