Sleeping Towards a Lucrative Career in Polysomnography Technology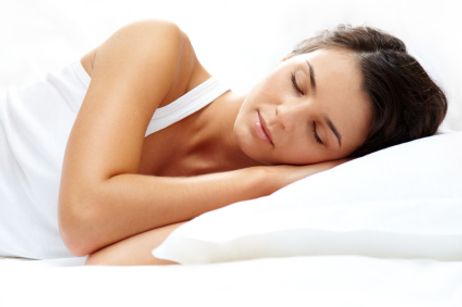 If you are interested in sleep, then a polysomnography career may be right for you. Learn about how you can begin this lucrative career in studying sleep disorders at your local community college.
Many Americans are searching for a new career in today's
shifting job market
. One option worth considering may be working in polysomnography technology.
What is Polysomnography Technology?
Polysomnography technology is a branch of healthcare devoted to studying sleep disorders. Sleep technologists monitor individuals while they sleep, recording their brain activity, muscle and eye movements, respiration, and blood oxygen and carbon dioxide levels. These measurements are used to help diagnose sleep disorders such as:
Narcolepsy
Insomnia
Sleep apnea
Restless leg syndrome
What Can a Polysomnography Technologist Expect to Earn?
The Shift Work Disorder News indicates that those who have completed sleep technologist training programs can earn "$42,509 to $80,300 annually, depending on the certification level and the years of experience."
Texas's
Alvin Community College
, which offers certificate and associate's degree programs in polysomnography technology, indicates that "starting salaries are typically $20 to $25 per hour."
What Jobs Does a Polysomnography Technologist Perform?
Ensuring that equipment is functioning properly
Monitoring and analyzing polysomnograms (sleep tests that measure air flow, eye movements, oxygen, and other variables)
Recognizing sleep and wakefulness stages based on reading the polysomnogram
Recognizing and responding to medical emergencies that can occur during a sleep study, such as seizures, chest pain, arrhythmias, and sleepwalking
Polysomnography technologists must also effectively communicate with physicians regarding the sleep studies, as well as manage patients in order to ensure their safety and comfort.
How Can One Train to be a Polysomnography Technologist?
Those who wish to enter this lucrative field can choose to earn an associate's degree in Sleep Technology or a certificate from an accredited community college.
The
Oregon Institute of Technology
, for example, offers both a certificate program and an associate's degree program in Polysomnographic Technology. Much of the coursework for this program can be completed via distance learning, but there is a final hands-on and written exam that must be taken on-site in either Oregon or Ohio.
To find an accredited training program, prospective sleep technologists can visit the website of the Committee on Accreditation for Polysomnographic Technologist Education, a committee which is sponsored by the American Association of Sleep Technologists the American Academy of Sleep Medicine, and Board of Registered Polysomnographic Technologists.
The website for the Commission on Accreditation of Allied Health Education Programs allows users to search its database of accredited programs for specific types of training programs (e.g. associate's degree or certificate) in particular states.
Other Polysomnography Career Considerations
Typical Hours
Most polysomnographic technologists work 10- to 12-hour night shifts, according to the
Moraine Valley Community College
Polysomnography Certificate Program website. For those who cannot stand the thought of night shifts, this career would not be ideal. However, for night owls, it might be a perfect fit. There is also the possibility of finding work in daytime sleep studies.
Physical Demands
The job also involves some physical demands. The
American Association of Sleep Technologists
notes that sleep technologists must frequently lift and/or move up to 25 pounds. Additionally, sleep technologists must have excellent vision. The AAST says that the job of sleep technologist requires "close vision, distance vision, color vision, peripheral vision, depth perception, and ability to adjust focus."
Becoming a Registered Polysomnographic Technologist
The Board of Registered Polysomnographic Technologists offers professionals an opportunity to become registered sleep technologists by passing an exam and meeting certain other conditions. Passing this exam opens doors to even more lucrative employment opportunities, but the exam is only available to those who have already become polysomnographic technologists by completing appropriate training programs.
Being a sleep technologist does require specialized training and certain physical abilities. However, for those willing to put in the effort to become qualified, it can be a highly lucrative and exciting profession.
Questions? Contact us on Facebook @communitycollegereview.
What states are home to the most diverse and least diverse community colleges? In our exclusive diversity report, we analyze our data to determine how much diversity there is on community college campuses throughout the United States. In addition, learn about the benefits of attending a community college with a diverse student body.
As the third wave of TAACCCT grants are issued, we take a look at how community colleges are using this federal money to beef up job training programs across the country.
We take a closer look at the Upward Bound program, which is designed to prepare students for college whom might not otherwise succeed due to economic or family factors.