Why California's Community College Enrollment Rates Dropped in 2009-2010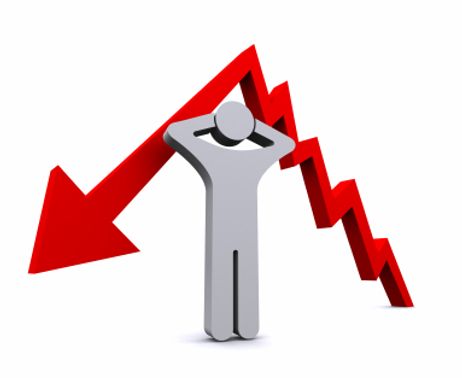 While enrollment rates have soared at community colleges, California's institutions experienced a decrease in enrollment this year. Learn about why this state is bucking the national trend.
Despite a
tough economic climate
driving record numbers of adults to enroll in vocational and post-secondary education,
California's community colleges
experienced a surprising drop in enrollment. The state's community colleges recently announced that they enrolled approximately 1 percent fewer students during the 2009-10 school year than the previous academic year.
This comes after five consecutive years of
surging enrollment
(at an average growth rate of five percent per year) at California's community colleges. Because California's education system is, as the
Sacramento Business Journal
notes, the nation's largest higher-education system, an enrollment decrease of 1 percent is significant. Enrollment for 2009-10 lagged behind enrollment for the previous year by nearly 21,000 students.
California Community Colleges' chancellor Jack Scott announced the surprising decline in enrollment to reporters on February 24, prompting the inevitable question of why enrollment would be declining during a time with high rates of
unemployment
and swelling numbers of
high school graduates
.
This video looks at the causes of declining community college enrollments.
Lack of Resources, Not Lack of Demand
The short answer to the question of why enrollment at California community colleges dropped this year is a lack of resources. As the
Silicon Valley Mercury News
reports, California's community college system has faced an 8 percent budget cut during the 2009-10 year. In his announcement to reporters, Scott said that budget cuts have forced community colleges to reduce course offerings and to
turn away some students
.
For example, Cupertino's
De Anza College
had to turn away 2,300 students who could not find open spots in the courses they needed, according to Scott.
Inside Higher Ed
quotes Scott as saying that "Our enrollment is not dropping due to a lack of demand."
Community Colleges in Financial Trouble
Scott emphasized in his report that community colleges are treading in financially dangerous water in the wake of these
dramatic budget cuts
. Even with the decline in enrollment, Scott said, 200,000 of the students in the state's community college system are not being covered by state funds. The
Sacramento Business Journal
quotes Scott as saying that "many colleges are dipping into reserve funds to serve these students" which is "not a fiscally sound practice." He compares the situation to a family that is living off of its savings account, noting "If you do this for an extended period of time, you'll go bankrupt."
This video examines the possibility that many colleges may fail.
State May Face Shortage of College-Educated Workers
In his announcement, Scott noted that the ability of California to provide a college education to its residents is crucial for the state's future economic well-being. Labor experts have predicted that as baby boomers retire, California may face a shortage of people who possess the skills and education necessary to fill their shoes. A Public Policy Institute of California study found that by 2025, the state will have a "significant shortage of college graduates," according to the Mercury News.
Scott, as quoted in the Sacramento Business Journal, told reporters that there is "no shortage of bright Californians to meet [the] state's workforce needs." But, he added, the state needs to provide these people with the opportunity to get the education that will be necessary for them to fill the job demands of the future.
Scott then sounded an ominous note: "Without legislative action, our state is likely to face a future of lower-wage workers, lower tax revenue, fewer public services and the loss of California's middle class."
How Community Colleges Are Addressing the Problem
In the face of a sobering budget situation, community colleges are doing away with "life enrichment" courses and other programs that can be deemed non-essential. Community colleges must use the financial resources they have on courses that fulfill transfer requirements to Cal State and University of California campuses, basic education courses such as English and
math
, and job training courses. In our current era of belt-tightening, community colleges are becoming much less likely than they once were to offer courses on leisure activities such as scrapbooking or Pilates.
This video shows how community colleges are addressing declining enrollments.
But despite these efforts to refocus community colleges on their original mission of providing access to job training and post-secondary education to the largest possible number of citizens, the state's budget crisis is having an undeniable impact on thousands of Californians, who are finding their educational paths blockaded by the problems of overcrowding and underfunding.
Questions? Contact us on Facebook. @communitycollegereview
Learn how you can balance the roles of being a student and a parent by securing child care assistance on campus.
Hunting for a job is always nerve-wracking but even more so in the aftermath of a global pandemic. Read on to learn some job-hunting tactics and tips for remote interviewing.
The world was ill-prepared to find itself in the midst of a global pandemic and the effects of the past year will linger for many years to come. No industry was unaffected and the pandemic brought to light inequities in many, particularly the U.S. education system. Read on to learn how the pandemic has affected community colleges and what students can expect in the future.