University of Minnesota to Limit Transfer Students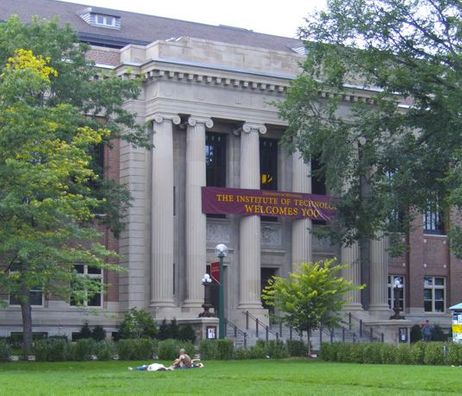 A recent decision by the University of Minnesota will limit the number of transfer students it will accept. How will this decision impact community college students in the area?
In what has been called a major setback for
Minnesota community college
students, the University of Minnesota has formally announced plans to reduce the number of transfer students to the school. While the university claims that the decrease will be just a "drop in the bucket" in regards to total transfer numbers, students and community college officials are voicing their concerns over the policy change. With
community college enrollment increasing
nationwide, it is possible that other universities will eye the new University of Minnesota policy with interest as they grapple with their own issues regarding a rising number of transfer students.
Pulling Back the Welcome Mat
According to a report at TwinCities.com, the welcome mat has a history of being extended to transfer students at the University of Minnesota. In 2009, the school accepted 3,260 new transfer students, which made up nearly 40 percent of their new student population overall. However, the university plans to cut the number of transfer students they accept by roughly eight percent over the next two years – which will translate to around 300 transfer students. The university cites various reasons for their decision, including their desire to form a solid, four-year relationship with more students coming to the school. The school has also stated that fluctuating transfer numbers from year to year put a strain on university resources.
This video shares one student's experience at North Hennepin Community College.
Another concern from some university officials is the
lack of preparedness seen in some transfer students
when they enroll at the four-year school. Need for remediation and advising at this level also requires more resources by the university that are generally unnecessary with freshmen enrolling directly from high school. To combat this problem, the university will also be making it much more difficult for students with fewer credits – less than 14, to be exact - to transfer into the school.
"Students who come in with relatively few credits tend to have much worse
retention
and
graduation rates
," Bob McMaster, provost and dean of undergraduate education for the University of Minnesota, told
TwinCities.com
.
Community Colleges React to News
Community colleges are not pleased with the university's decision overall. Gary Kruchowski, director of student advancement at
Lake Superior College
, told Fox21, "A few students will have the door shut to higher education," adding "Forty percent of our students are pursuing a
transfer degree
."
It's about saving a little bit of money, being able to attend a school closer to home and that also saves a bit of money," Kruchowski explained.
The
Minnesota State Colleges
and University System are also troubled by the University of Minnesota's announcement. This system currently supplies 45 percent of the total number of transfer students the university sees each year. The interim vice-chancellor of the system, Larry Litecky, told Fox21, "The University of Minnesota's plan to accept fewer transfer students is troubling and disappointing. The planned limit works against the state's need to improve access to four-year degrees, particularly for
low-income
,
students of color
and first-generation college students."
Litecky also told The Republic found the plan "troubling and disappointing," because it would impact underserved students at a time when more in this population have been pursuing higher education opportunities than ever before.
"In a lot of ways, this decision couldn't be timed any worse," Litecky told The Republic. "It's a time of record-high demand."
Other University Options in the State
One school that doesn't appear to be as concerned about the policy change at the University of Minnesota is
Minnesota State Community and Technical College
. The provost of the school, Jerry Migler, told
WDAY
, "The vast majority of our students tend to transfer to regional universities."
The school works directly with some of the other universities in the state to ensure students enjoy a seamless transfer when their two-year degree is complete. For example, students planning to transfer to Minnesota State University Moorhead do not have to collect transcripts to send to the university of they are transferring directly from MSCTC. However, even compared to other universities in the state, the University of Minnesota has historically accepted a higher number of transfer students. This translates to more students affected by the change than if another state university were to follow a similar policy.
This video offers an overview of the diesel tech program at Minnesota State Moorhead..
U of M Defends it Decision
Officials at the University of Minnesota have defended their position against that vast amount of opposition, saying that the number of transfer students this will affect is relatively small. At a school that still offers more opportunities to transfer students than any other university in the state, the school believes their decision is reasonable and will benefit students as well as the school.
"There's this perception that we are talking about obliterating transfer students," McMaster told TwinCities.com. "The decrease we're looking at is really just a drop in the bucket."
This video looks at the experience of a transfer student.
The University of Minnesota is not the only school in the United States to be revamping its transfer policies. TwinCities.com reports that other schools are looking into the possibility of making similar changes. Many schools are responding directly to the increased enrollment numbers in community colleges across the country, as students who are low on tuition sources opt for two-year schools as an inexpensive way of jumpstarting their postsecondary education.
Questions? Contact us on Facebook. @communitycollegereview
After 80 years and a powerful program, Grand Rapids Community College cites scheduling conflicts and compliance challenges in bringing its football tradition to an end.
A $1.25 million donation to Cape Cod Community College will greatly expand the dental hygiene program for the school. This is particularly important since it is not only the only dental hygiene program within a 50-mile radius; it is also serving the needs of the low-income and uninsured members of the community.
An investigation revealed major construction errors, immediate demolition of newly renovated buildings, and millions lost in administrative blunders in the Los Angeles Community College District. Learn about how billions lost due to poor planning and terrible mistakes in Los Angeles.