Our articles will provide you with the tools and resources needed to make sure you are qualifying for all the financial aid available, as well as maintaining your aid throughout your college career. Get the latest news on student loan interest rates, learn what to do when your financial aid is late, and explore all of your financial aid options.
View the most popular articles in Financial Aid: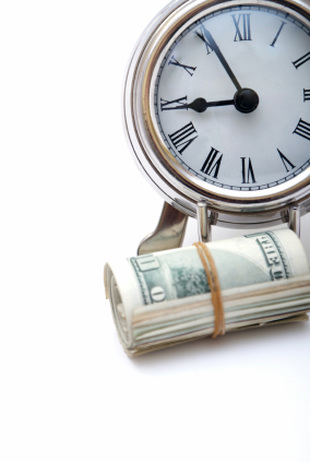 Today's strapped financial aid offices have translated into late checks for community college students. Learn about why financial aid checks are becoming tardy and how students are coping.
Increasing amounts of financial aid have made the community college track more
affordable
today. However, students who have been awarded financial aid are quickly finding that getting approved for
financial aid
and actually getting a check to pay for mounting expenses are not necessarily one and the same.
The Backlog
Community college financial aid offices are getting inundated with financial aid applications this year, as more students are finding reasons to head to these two-year institutions to prepare them for the workforce. At the same time, budget cuts are reducing the number of staff available to process this expansive number of applications. The result at many community colleges is a backlog of requests that will take many weeks to process.
This is not good news for thousands of community college students who rely on those financial aid checks to pay for basic necessities like food and rent, as well as the cost of
tuition
and books. If the checks don't arrive timely, some students are faced with the realization that they may not be able to live up to their lease obligations, purchase the
textbooks
they need or put food on the table. If financial aid doesn't come soon, some may be forced to abandon their education.
Offering Assistance
In some cases, the colleges are doing what they can to help cash-strapped students eke by until the aid check arrives. Some colleges are waiving fees for late tuition payments and others are offering interest free
loans
for
Why do those who need financial aid most unlikely to apply? Learn about College Board's new study and how community colleges can help the neediest apply for financial aid.
Community college students are much more likely to qualify for
financial aid
than students attending
four-year universities
. However, students attending two-year institutions are unlikely to apply for the aid, according to a recently released report by
College Board
. The discrepancy has inspired many higher educators to "put on their thinking caps" and come up with a solution to make community college more affordable to those who can least afford it.
According to the College Board Study, only 58% of community college students who are eligible for
Pell grants
applied for financial aid, compared with 77% of Pell-eligible students at four-year institutions. The College Board report states, "Although community college students are more likely to be eligible for need-based federal aid, they are less likely than their peers at other types of institutions to file the Free Application for Federal Student Aid (FAFSA)."
Community colleges have traditionally appealed to low-income students because of their
lower tuition rates
and close relationships with the local community. Adults also utilized the educational services at community colleges to further their careers or
switch industries
relatively quickly.
Community colleges provide a valuable service to their communities, but those services are grossly underutilized if the people who need them most cannot get the assistance necessary to use them.
Why Students Don't Apply for Aid
A report on
Education-Portal.com
outlines some of the challenges facing low-income students and the community colleges that could provide them with affordable education:
Students may lack basic understanding about the financial planning necessary
Learn about a new option students are using to finance their community college education: savings-matching programs.
Savings matching programs help low and middle-income students pay for college by matching the money that participants put in a college savings account. For example, the state of Virginia's Department of Housing and Community Development runs a savings matching program called New Visions, New Ventures, which will match $2 for every $1 that eligible low-income participants deposit in a savings account. The program will provide up to $4,000 in matching dollars to participants. Participants must use the money to pay tuition, buy a first house, or start a business.
How Savers Can Benefit Even More through Philanthropy Websites
Recently, savings matching programs have begun partnering with philanthropic websites to increase the savings power of their participants even further. One such pioneering website is SaveTogether.com. At SaveTogether, individual donors can read the stories of low and middle-income individuals who are participating in savings matching programs and working towards savings goals that involve post-secondary education.
Individual donors choose individual savers to "match," and donations made by individuals through SaveTogether are tax deductible.
How the Program Works
By working with a variety of programs that sponsor savings-matching efforts for community college tuition, SaveTogether furthers the power of these programs.
Profiles on SaveTogether Allow Donors to Choose
Potential donors can browse profiles of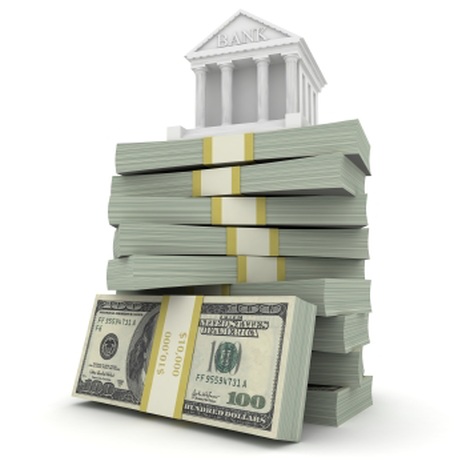 Learn about President Obama's budget proposals, entitled "A New Era of Responsibility," and the provisions outlined that will help community college students access affordable education.
As workers face a
bleak economy
with high rates of layoffs and low rates of new employment, President Obama has initiated new plans to help workers become more educated to compete in the job market.
In fact, in Obama's recent 2009-2010 budget proposal, he clearly made college education a focal point for the improvement and success of the United States. Titling this budget proposal "A New Era of Responsibility," Obama is seeking to provide students with additional financial aid support through both student loan programs and Pell Grant programs. With this approach, current and future college students may be able to
save money
while preparing for their futures.
An Increase in Aid
Through the proposal, President Obama asserts that the path to an enhanced economy and society is achieved through education. As the document states, college should be more properly funded and supported to, "Make sure that we have a highly-educated workforce and that the opportunity to go to college is not determined by how much money you have."
To allow all individuals, regardless of income, to gain access to higher education opportunities, Obama's proposal to
increase student loan
and Pell Grant financial aid support should stimulate an almost immediate benefit. Essentially, the 2009-2010 budget proposal allows for an increase in the maximum Pell Grant amount for each student. Currently, the Pell Grant maximum was capped at $4,731 per person; Obama has proposed to raise this maximum to $5,350 per person.
In addition to boosting the provisions for Pell Grants, Obama
Learn about future financial aid revisions and changes that may influence your community college tuition funding.
During times of political change,
economic uncertainty
, and fluctuating levels of
job security
, students of all ages are facing an array of personal and academic pressures. Many community college students and applicants are trying to cope with the mounting educational costs paired with added stresses of job loss, reduced wages, or soaring costs of living.
As many college applicants are struggling to find
ways to pay for higher education
expenses during economic tumultuousness, community college leaders across the country are seeking out new forms of
financial aid
to provide students with a greater scaffold of fiscal support.
Recent Financial Aid Reforms
In just the past several years, enormous changes have been made to the federal financial aid program, as struggling college students expressed with rising voices the difficulty of paying for the costs of college with limited access to money or means.
According to Art Hauptman from the
Progressive Policy Institute
, there was an initial jump-start to increasing federal student aid funding in 2005, when former President Bush renewed the "Higher Education Act." With this act, the President proposed an increase to the
Pell grant
of $500 over the course of five subsequent years. As Pell grants were initially created to raise educational aspirations of socially and economically struggling Americans, many believe that the Pell grant increase would stimulate a boost in college accessibility and enrollment. Despite this positive reform, however, Hauptman asserts that additional revisions must be put into action. As Hauptman further asserts, political and school leaders should usher in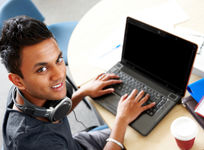 May 26, 2017
Learn how online courses broaden the options of a community college education.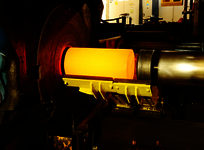 May 20, 2017
Corrosion technology is one of the hottest new industries community colleges are training for. Currently, only a handful of schools offer a program, but the field is open for new graduates.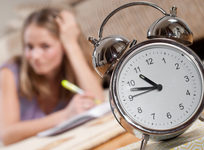 May 20, 2017
A recent report revealed that many California community college students take twice as long to get an associate's degree as is normally required. While community college is less expensive than attending a four-year institution, students who drag out their degree programs lose much of that savings in additional tuition, fees, textbooks, and lost wages. In this article, we examine the reasons why some students take so long to graduate.