With so many higher education options, we compare community colleges against other institutions to help you find the best option for your needs. We'll look at how community colleges are outperforming 4-year schools, study the latest data on the ROI of community colleges and explore why more students are turning to them.
View the most popular articles in Community vs. Other Colleges: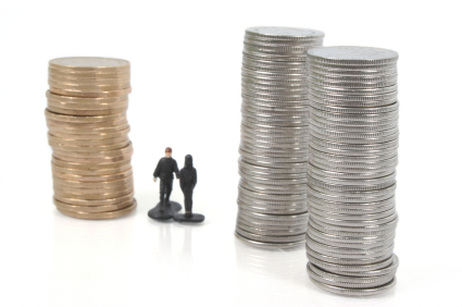 A recent report found that graduates from Florida community colleges earned more than their state university counterparts. Learn more about the interesting results and their implications for your future earnings.
Since he took office,
President Obama
has been pushing to raise the
community college graduation rate
as an answer to our currently sluggish workforce and economy. A recent study on the earnings of college grads proves that the president might be right on track – at least in the state of Florida. The study, reported in the
Miami Herald
, shows that community college graduates tend to earn a
higher average salary
after school than students graduating from state universities.
What the Numbers Show
According to figures that were included in a report to the Florida State Board of Education Meeting held in December, community college graduates who earned associate in science degrees from Florida community colleges earned an average annual salary of $47,708 right out of school. By the same token, students who graduated from one of the state's 11 public university earned an average annual salary of just $36,552. The difference, around $11,000 per year, is not insignificant for those just starting out in the professional world, particularly those who might be graduating with a decent amount of student debt.
Graduates of vocational programs offered through community colleges also seemed to do well after graduation, with much less time invested up front. According to a report at
Community College Spotlight
, students who graduated from programs that took six months or less to complete earned an average annual salary of $37, 356. Those who completed
certificate training
in a specific industry earned an average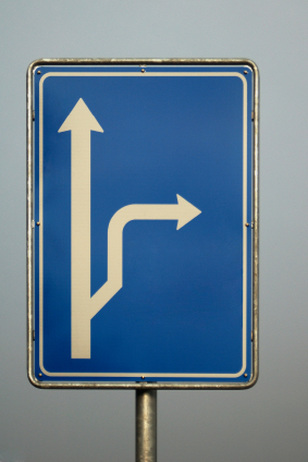 Valedictorians and honors students are increasingly choosing honors programs at community colleges instead of four-year institutions after graduating from high school. Learn about the trends and benefits of taking the honors track at a community college before transferring to a four-year institution.
The face of college education in America is changing, especially on community college campuses. While community colleges were once unfairly labeled as "13
th
grade," these two-year institutions now provide plentiful opportunities for high-achieving students to challenge themselves. Indeed, a growing number of high school valedictorians and honors students are enrolling in community colleges after
high school
.
Community Colleges Increasingly Serving the Best and the Brightest
Prompted in part by economic concerns, a number of top high school students are choosing to forego enrollment at prestigious four-year universities in favor of spending their first two years in an honors program at a community college. Indeed, the savings can be dramatic, and these students can
save $80,000 by attending community college
first, instead of a private college.
These honors programs, most of which are highly selective and academically rigorous, are designed to provide academically talented students with intellectual challenges for an affordable price, and they are more popular now than they have ever been.
Honors Programs at Two-Year Colleges Are Thriving
A recent article in the
Washington Post
reported that applications to community college honors programs are growing at a quicker rate than general applications, which are also on the rise. Honors programs of particular note include:
* The
Montgomery Scholars program
of Maryland's
Montgomery College
. This highly selective program, which is ten years old, has only 25 seats available and received a record 275 applications for Fall 2009, according to the
Post
.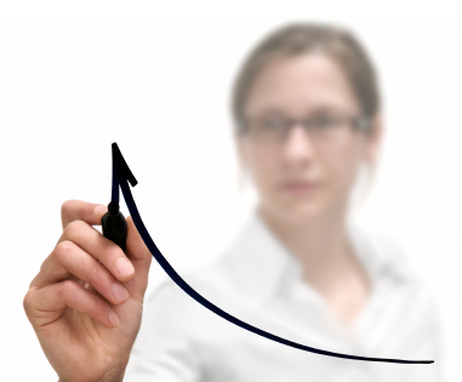 Learn how community colleges are outperforming 4 year universities in several different areas.
While four year universities are traditionally believed to outperform
community colleges
, new research highlights that the contrary is often true. With the evolution of revolutionary and competitive community college programs across the country, these institutions are providing students with more
financially reasonable
, convenient, and equitably challenging academic experiences.
Class Size and Student-Teacher Interaction
In his study of community colleges, Kevin Carey surveyed students from both community colleges and four year universities. Carey reached the steady conclusion that community college students consistently reported classroom experiences of greater interaction, discussion, and one-on-one opportunities, versus university survey results. According to his research, over 2/3 of community college students engage in class discussions by asking questions and interacting; on the contrary, only of polled university students reported this experience. Continuing, surveys revealed that community college students received more prompt feedback from professors, in addition to reporting more opportunities for student and professor interaction.
Indeed, community colleges tend to have smaller class sizes, which naturally lend to greater interaction between students and teachers. In contrast, many universities, especially public ones, have larger auditorium class sizes, prompting some students to feel disconnected with their professors.
Academic Challenges and Comparisons
Also found through his educational surveys, Kevin Carey reports that most significantly, the academic challenges of the studied community colleges prove to be comparable to the four year university experiences. Since universities often focus on both teaching and research, community colleges have a more stringent focus on academic instruction, as opposed to academic investigation. As Carey explains, "The first concern of the research university is,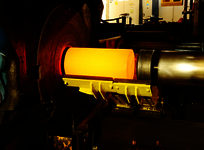 May 20, 2017
Corrosion technology is one of the hottest new industries community colleges are training for. Currently, only a handful of schools offer a program, but the field is open for new graduates.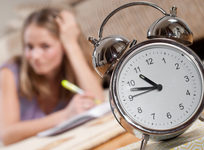 May 20, 2017
A recent report revealed that many California community college students take twice as long to get an associate's degree as is normally required. While community college is less expensive than attending a four-year institution, students who drag out their degree programs lose much of that savings in additional tuition, fees, textbooks, and lost wages. In this article, we examine the reasons why some students take so long to graduate.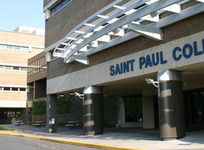 May 20, 2017
We take a look at the latest annual college rankings from Washington Monthly, which provide a list of the top community colleges in the country as well as four-year schools.