Enrollment Declines Seen at Community Colleges Nationwide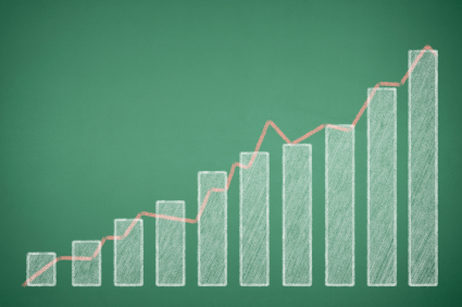 We look at the enrollment declines community colleges are facing across the country, as well as possible reasons for the decline
After a number of years of
exponential growth seen at community colleges
across the country, that trend finally appears to be waning. Some attribute
enrollment declines
to an improving economy, while others cite changes in federal legislation as potential reasons. No matter what the underlying cause of the shrinking numbers, one thing is certain: the community college flurry that occurred during the recent economic slowdown appears to be stabilizing.
Fewer Community College Students in Oklahoma this Year
Oklahoma is just one of many states seeing fewer community college students head to class this fall. According to a report at News OK, most of the community colleges throughout Oklahoma are reporting enrollment drops as the academic year gets underway. During the past decade, enrollment in the state's colleges shot up from around 88,000 students in 2000 to more than 117,000 by 2010. Much of that growth – around 16,000 students – occurred during 2009 and 2010: the years of economic recession across the country.
College officials suspect the enrollment drop could be attributed to a number of factors, including an improved economy and changes to
federal financial aid programs
. When the economy slowed and unemployment increased, many displaced workers returned to school to
retrain for new industries that were still hiring workers
. As unemployment gradually stabilizes, many are now back to work and no longer in need of the additional training at this time.
Federal Programs May Contribute to Enrollment Decline in Michigan
A report in
mLive
indicates that Michigan is also seeing significant enrollment declines in community colleges throughout the state. This location suffered during the recession, as the
auto industry took one of the hardest hits
in the tough economy. Community college enrollment in this state was fueled by federal funds for displaced workers through the No Worker Left Behind program.
One community college that has experienced the enrollment dip firsthand is
Jackson Community College
in Jackson, Michigan. This school has nearly 1,000 fewer students enrolled for the fall semester as it had at this time in 2011. The decline has been seen across the board, with full-time students and students under the age of 22 seeing some of the biggest enrollment drops.
In addition to the absence of federal funding this year, college officials told mLive another reason for smaller enrollment numbers could have to do with the Affordable Care Act that recently went into effect. Under the new legislation, children up to age 26 can remain on their parents' insurance policies, even if they are not enrolled in college as full-time students.
New Orleans School Sees End to Post-Katrina Growth
In Louisiana,
Delgado Community College
is reporting an enrollment decline of more than 11 percent this year. According to
The Republic
, the school is now back to enrollment numbers that were in place earlier in the current decade, dropping approximately 2,000 students this year alone. Three years ago, the school saw so many student applications that it had to turn away around 1,500 students. Now the school says that while students are no long being turned away, demand for select courses at the school is still very high.
At least some of the decline at Delgado may be attributed to a college policy change, according to school officials. The college recently removed around 800 students from the count of full-time students because they were enrolled in
non-credit studies
. However, the nearby University of New Orleans has also seen a dramatic enrollment drop, which may be attributed to different causes.
Enrollment Declines Forces Layoffs at Ohio Community Colleges
In Ohio, enrollment declines have been seen at both four- and two-year schools. The trend, which has been noted for the past two years, has prompted the need for layoffs at
Hocking College
in Nelsonville, according to the Dayton Daily News. The school was forced to lay off 23 employees, reduce contracts for four more and leave three positions unfilled at the beginning of this academic year. Cuts were in response to a 22-percent enrollment decline and a $4.3 million budget deficit.
Another Ohio school feeling the crunch is
Sinclair Community College
. This school put one-quarter million into marketing this year in an attempt to attract more students. The college actually saw a much smaller enrollment drop than expected this year, which was good news for school administrators. Officials differed on the reasons for the decline, citing a number of possibilities.
"There are a number of factors which could contribute to the enrollment decline in some of the colleges and universities including semester conversion, which caused students to rush to complete coursework last year," Kim Norris, spokeswoman for the Board of Regents, told the Dayton Daily News. "Also, some community college enrollment is trending down after several years of record enrollment when the economy was at its lowest point."
Arizona School Sees 11-Percent Decline
Pima Community College in Arizona saw an 11-percent enrollment decline at the beginning of this academic year as well. Fox 10 News reports that Pima officials are attributing the decline to a number of factors, including an improving economy and changes to admission requirements. The school now requires students to demonstrate a seventh-grade proficiency in reading, writing and math before they are allowed to take credit courses. However, in light of recent criticism regarding those policies, the school is relaxing standards slightly, which could result in a slight enrollment uptick.
Enrollment declines may be felt at community colleges nationwide, but many say it is simply an adjustment to the irregular and exponential growth that has occurred amid the recent economic crisis. In the meantime, colleges must once again adjust their operations and budget to accommodate their new enrollment figures.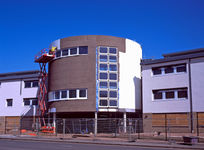 March 14, 2018
Although California's real estate may be soft, the state's community college constructions projects are booming. Learn about where the $1.6 billion is going and how community colleges are improving their facilities.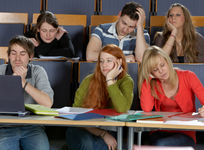 March 11, 2018
Community colleges face many hurdles, ranging from budget constraints to increased enrollment, but a new study pinpoints some of the largest issues - which may surprise you.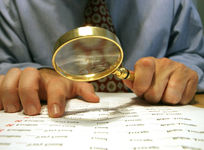 March 11, 2018
Be surprised by the results from the first ever national community college survey, which found that students value their internet connection more than their instructors!