5 Important Trends in Community Colleges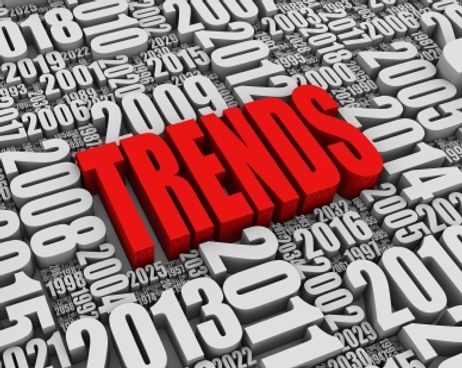 We look at some of the most important trends in community colleges as they work to redefine their place in the world of higher education.
Community colleges are a vital part of the world of higher education in the United States. With a long and illustrious history, these institutions have seen
more than their share of trends
over the decades. Check out these important trends in community colleges as they redefine their place in tertiary education.
More High School Students Taking Community College Classes
High school students interested in getting a head start on higher education are discovering the benefits in
dual enrollment in community college classes while still in high school
. The
Wall Street Journal
calls these head start programs a low-cost way for students to gain college credits, which makes it that much easier for them to attain a two or four-year college degree in the future. Community colleges are also now partnering with local high schools to provide
remedial education
that prepares them for college-level work prior to high school graduation.
More Traditional Students on Community College Campuses
Additional Campus Housing Available for Two-Year Schools
As more traditional students are attending community college today, there is an increased need to provide for housing on or near community college campuses. As a result, more community colleges are building
college dormitories
or apartments within the vicinity of their classrooms. This new development is creating a more traditional environment for those who want to enjoy the full college experience without the expense of a four-year institution.
Increase in Online Programs
Both traditional and
non-traditional students
are looking for convenience when it comes to earning their college degrees, which is why
online programs
are becoming a hot commodity in higher education.
Inside Higher Ed
reports that community colleges saw a nine-percent increase in distance education program enrollment between 2009 and 2010, and that trend continues to grow today. In that same survey, 81 percent of schools said they offered at least some online classes for students.
In this video, Alamance Community College describes its online programs.
More Hybrid Programs Available
In addition to online programs, community colleges are experimenting with
hybrid degree programs
, which incorporate both online and classroom learning in a single program. The same Inside Higher Ed survey showed that 21 percent of colleges responding offered some type of hybrid program, which was an increase from 15 percent the prior year.
Focus on Student-Directed Learning
Student-directed learning can be defined as students becoming creative agents in their own learning process, according to
Post University
. This trend will be supported by the increase in online learning opportunities and learning technologies. Self-paced and competency programs will become the new norm in higher education for many community colleges in the future. Students will use those programs to directly apply what they learn in the classroom to their professions and careers.
Increased Use of Social Media in Classrooms
Social media is becoming a popular choice of teaching tools in the classroom, as professors are finding ways to incorporate
social media
into lesson plans. These websites are also increasingly used to allow students and faculty to interact with one another outside the classroom environment. This year, professors will be looking for more effective ways to incorporate social media into learning, both inside the classroom and beyond.
This video examines the use of social media in community college classrooms.
Higher Return on Education Investment
Increase in Education Partnerships
With more students looking at community college as a viable start to a four-year education,
transfer partnerships between two- and four-year schools
will continue to increase. Official transfer agreements between schools ensure classes students take a community college will transfer to a four-year institution. This type of agreement allows students to safely begin their college careers at a two-year institution with the assurance that their transfer to a four-year university will be a seamless transition.
This video examines future trends in community college education.
More Collaboration between Education and Workforce
In addition to agreements between institutions, this year will see more
collaboration between community colleges and local employers looking for skilled workers
. As the current administration has placed more focus on community colleges as a means of training up a 21st-century workforce, the partnership between academics and the professional world is increasing. Local employers are working directly with the schools to design training programs to meet their specific employment needs.
Community colleges continue to evolve as they have moved into the 21st century and a global marketplace. Changes expected in the months ahead include a greater focus on collaboration between community colleges and other institutions and local employers. These schools will also continue their efforts to meet students where they are at, whether on campus or online. Despite the many changes facing these schools in 2013, one thing is still certain – community colleges are poised to maintain their place as one of the essential institutions of higher education and workplace training this year and for many years into the future.
Questions? Contact us on Facebook. @communitycollegereview
Against massive budget cuts, community colleges have been forced to take drastic measures, including cutting entire programs ranging from the culinary arts to athletics.
Many students enroll in community college with the intent of transferring to a four-year school. Of those who do, many succeed, and yet traditional colleges and universities continue to overlook them. Read on to learn more about why more community college students don't transfer schools and to receive some tips for making the transfer yourself.
Community college is the only option for many students who either can't afford a traditional four-year university or who need a more flexible school environment. Just because community college is different, however, doesn't mean that its students matter any less. The Aspen Prize exists to encourage community colleges to do more for their students and to continually strive for improvement.