Many community college students transfer to four-year institutions. Be prepared to make a swift and easy transfer with these articles. Determine the most transfer-friendly universities, learn why some 4-year schools are limiting transfer students, and get tips on ensuring your credits go with you.
View the most popular articles in Transfer Process: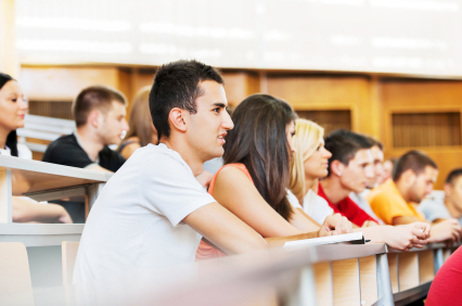 Savvy students are taking advantage of dual enrollment programs that allow them to take courses at community college and a four-year university concurrently. Learn about the benefits and how you can take advantage of these programs.
Students who wish to earn a
four-year degree
but have limited funds to pay for a university have often been in a quandary over how to pay for their education. Some begin their college careers in
less expensive community colleges
, in the hopes of transferring to a four-year college once they earn their
associate's degree
. To expand the options for these students, some community colleges are teaming up with four-year institutions to provide dual-enrollment at both schools at the same time. We'll tell you how this dual enrollment works, what the benefits are and highlight some of the schools already using this model.
What is Dual Enrollment?
Students pursuing the dual enrollment option actually enroll in a community college and four-year university simultaneously. The student must be accepted into both schools before the dual enrolment can be complete. In most of these programs, students can take courses from either institution, and tuition rates are based on the college where the course is offered. In addition, students have access to facilities and services at both colleges, expanding their options in additional activities and resources.
Benefits of Dual Enrollment
There are many potential benefits of the dual enrollment model, including:
Simplified admission process that allows students access to both colleges with one application
Course planning and advising is coordinated for a more efficient degree track
Financial aid is streamlined between the two schools
Expanded options for student services, including counseling, libraries and computer labs
Transcripts may be sent automatically from one institution to the other
Learn why private universities are actively recruiting community college graduates to their campuses.
Experts say the change is likely a result of an increased recognition of the value of a diverse student body, the pressure that some small colleges are feeling to bring in
tuition-paying students
during this
economic downturn
, and an awareness from college administrators that community college transfer students often bring a special set of strengths with them to four-year institutions.
Why Private Colleges and Universities are Recruiting Community College Students
Increasing Diversity
University of Virginia sociology professor Josipa Roksa tells the
USA Today
that selective private colleges specifically recruit community college graduates because these transfer students can often help with their campus diversity "in terms of race and socioeconomic status.
Tatiana Melguizo, an education professor at the University of Southern California, says that her university has been working hard to increase its population of minority students, and that USC has found that accepting transfer students is a good way to accomplish the goal. The university, Melguizo tells
USA Today
, has found that "Community college transfers [are] the best deals. They're motivated, they're more
likely to graduate
, and they're relatively cheap" for the college to educate.
Seeking Tuition Revenue
Financial considerations may also be driving the surge of private institutions that are courting community college transfers. Small private colleges that depend largely on student tuition to stay afloat are finding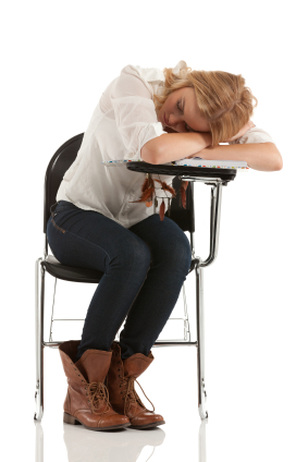 Learn about why most community college students never fulfill their goal of transferring to a four-year university - and how community colleges can help improve the transfer rate.
While community colleges provide an excellent opportunity to
transfer to four-year institutions
, the latest statistics are not optimistic. In fact, according to the most recent
accountability report
released by California's community college system, only 40% of community college students who seek four-year degrees are successful in transferring to one of the state's four-year universities.
In California, 60% of community college students who intended to transfer to four-year universities never meet their goal - which has led to the formation of a state task force charged with finding ways to improve the transfer rate, as reported by the
Mercury News
.
The obstacles facing community college students wishing to transfer to four-year universities are formidable. Overcrowded community college campuses make enrolling in required pre-requisite courses difficult.
Rising tuitions
at public universities means four-year degrees are now unaffordable for some students. In addition, a lack of standardization in transfer requirements statewide makes the transfer process feel like a confusing maze to many degree-seeking students.
Indeed, there is much room for improvement in helping more community college students transfer to four-year universities.
Why Some Students Never Make It to Four-Year Universities
Community college students who wish to transfer to a four-year university in today's educational climate face a number of potential roadblocks - a fact which may account for the high number of community college students who never make it through the doors of a four-year university.
Overcrowded Community College Campuses
Many community colleges in California and across the nation are struggling to cope with a recent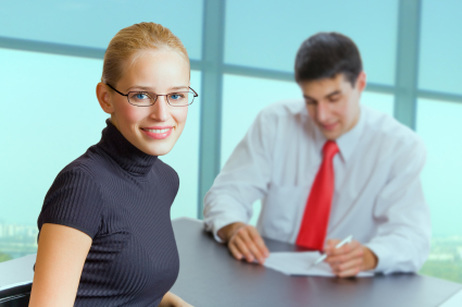 Learn about the growing trend amongst four-year universities to recruit from community college campuses. Enjoy an academic head start and a competitive edge against other applicants by starting first at community college.
Historically, community colleges were established to help students develop vocational skills. However, in today's academic environment, America's top universities are specifically recruiting directly from community colleges!
Four-year universities traditionally evaluate a student's overall GPA, standardized test scores, and extracurricular involvement. However, these high school progress points do not always accurately predict how a student will perform at the collegiate level.
Subsequently, a rising number of universities are specifically recruiting students who are enrolled or who have
graduated from a community college
. Many university leaders assert that community college students and graduates have accurately proved their collegiate skills and abilities. Therefore, students hoping to attend a four year institution may want to
start at their local community college
first to add a competitive edge to their application.
Why are Universities Seeking Community College Students?
Proof of Student Success and Excellence
While many students who are seeking
affordable
,
convenient
, and program-specific courses often pursue degree pathways through community colleges, many higher education leaders are striving to shift motivated community college students into a university education.
A central catalyst for this new focus on community college applicants is most notably based upon studies that reveal the soaring success rates among students who transfer from a two year institution to a four year school. In fact, as the Longview News Journal reveals, "Studies show that students who complete community college course work before going to four-year institutions tend to graduate at a higher rate than those who begin their college educations at four-year institutions." Unlike a high school graduate's short term results, community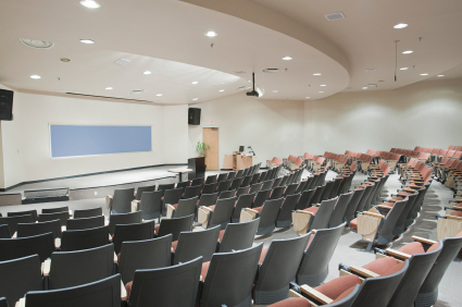 Make sure that your community college credits will transfer to your four year university by following these recommended strategies.
Many
community college
students enter into their first year of higher education without a specifically clear career pathway. In such cases, many students approach their impending graduation date only to realize that their decided career choice actually requires additional education and
certifications
from a four year university.
In such cases, many community college students can take advantage of roll-over opportunities, where cooperating universities accept community college coursework as transfer credit. By transferring credits, students are able to save money and time, and they can often graduate from their chosen university with far greater efficiency.
Transferring Credits
According to data from the
National Center for Education Statistics
, nearly 71 percent of community college students intend to, at some point, pursue a baccalaureate degree. Adding to their data, studies from the Center reveal that approximately 20 to 50 percent of new university students are actually transfer students from community college.
As a rising number of students are both interested, and often required, to pursue longer courses of study, many community colleges and universities are striving to create more streamlined transfer programs to provide students with enhanced support.
Seeking Cooperating Institutions
When looking into transferring community college credits, experts assert that the earlier a student can make plans and arrangements, the better his or her transition may be. As eCampusTours supports, "By choosing a transfer school as early as possible, you will save a lot of time and effort because you will know in advance which courses will transfer to your selected school."
When students begin to choose from the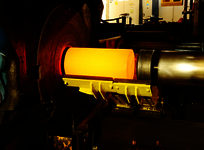 May 20, 2017
Corrosion technology is one of the hottest new industries community colleges are training for. Currently, only a handful of schools offer a program, but the field is open for new graduates.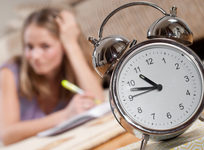 May 20, 2017
A recent report revealed that many California community college students take twice as long to get an associate's degree as is normally required. While community college is less expensive than attending a four-year institution, students who drag out their degree programs lose much of that savings in additional tuition, fees, textbooks, and lost wages. In this article, we examine the reasons why some students take so long to graduate.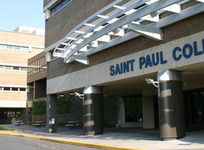 May 20, 2017
We take a look at the latest annual college rankings from Washington Monthly, which provide a list of the top community colleges in the country as well as four-year schools.