Alternative Spring Break: Programs and Opportunities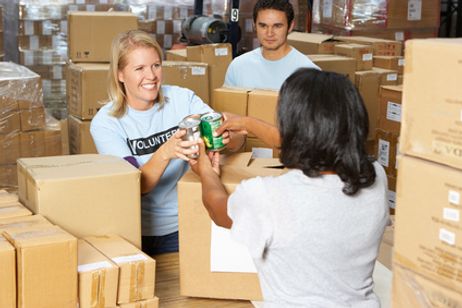 Instead of visiting a party destination this spring break, consider attending educational and philanthropic opportunities offered through your community college.
Alternative spring break is an opportunity for students to engage in service-oriented trips to help struggling groups of individuals, areas, or communities. While fun should always be in the equation of spring break, you can also make a difference during your vacation.
As spring break becomes an increasingly travel-based event for millions of students across the country, community colleges are embracing alternative spring break programs in order to provide students with local, national, and even
international opportunities
to spend a week having fun, while also making an impact on a specific area. By engaging in these programs,
Life Changing Travel
asserts that students can "Come back with a tan, an impressive addition to your resume, great stories, new friends and a fresh perspective not only on Spring Break, but on the world!"
Community Colleges and Alternative Spring Break Opportunities
As Central Piedmont (CPCC) describes, "Alternative Spring Break (ASB) is a low-cost service trip that provides students with an opportunity to participate in meaningful service activities, learn more about community issues, and have fun." By engaging in the variety of ASB programs, students can choose from an array of projects that are "designed to encourage civic responsibility."
In the past, CPCC students have taken trips up and down the Piedmont coast, traveling to Atlanta, Georgia to help homeless and hunger projects, as well as visiting Charleston, South Carolina to aid and support environmental projects and issues. Most notably, CPCC's Service Learning Center also focuses on educational services for need-based communities and individuals in the nearby city of Charlotte, North Carolina, during spring break as well. This allows students to choose from both local and national projects for service and support.
Canasius Community College
According to Canasius Community College (CCC), "Alternative Spring Break is one of Canisius' most popular and rewarding experiences." For the past 18 years, CCC's Campus Ministry program has fostered a variety of ASB projects to uniquely serve the communities both locally and nationally. In examining their previous programs and trips, CCC students have traveled to various low-income Appalachia areas to help with home repairs and community-building efforts. Specifically, students traveled to rural sites in the Kentucky and West Virginia regions, and they visited the smaller town of Erie, Pennsylvania as well. Furthermore, CCC's ASB group has traveled to Knoxville, Maryland, West Virginia, and even Washington D.C.!
According to CCC, "The ASB program is based on four cornerstones: Community, Social Justice, Reflection, and Simple Living." By focusing on these cornerstones, "The experience offers a tangible opportunity to reach out and extend oneself beyond normal boundaries. It provides an opportunity to view a different culture and meet diverse people."
Individuals participating in CCC's alternative spring break programs intend to gain valuable experiences and perspectives on the significance of relationships and service. With this experience, "Students return renewed, refreshed, and with a new vision about their lives and the world around them."
Endicott
Community College
Similar to the positive focus of many ASB programs, the mission of Endicott Community College's (ECC) is to "promote critical thinking, social action, and continued community involvement by combining education, reflection, and direct services on a national level." ECC's trips focus on a full week of community service, as students are arranged in teams of peers and administrators. With these teams, students travel and work together on their destined mission and activity plans. The trips are open to all students, although the selection of potential ASB students is very selective. Interested students must apply and meet specific deadlines in order to be selected as one of the highly regarded ASB student members.
How Do I Get Involved in an Alternative Spring Break Opportunity?
To find out more about Alternative Spring Break opportunities, students can visit their community college campus
advising office
, where counselors can provide students with contact information and details about any available ASB groups. While many ASB programs are open to all students, select programs may be limited to size; therefore, select community colleges may enforce specific grade and service requirements in order to engage in a future trip and project.
References:
Life Changing Travel, available at http://www.i-to-i.com/springbreak/
Complaints about the current system of accrediting community colleges, combined with the quickly changing scope of community college education and how it's delivered, may soon necessitate changes in the way that community college programs are accredited.
Community college enrollment is in decline, but some schools are refusing to roll over. Read on to learn the factors impacting enrollment rates and what some schools are doing to stay afloat.
In a time of change, the LGBTQ community is receiving more support than ever and the world is changing with each passing year. As a young adult member of the LGBTQ community, you have unique opportunities to take advantage of when preparing to enter college if you choose to. Keep reading to learn what you can expect to see during your college search and how best to prepare for your freshman year.