How Will the New GI Bill Impact Your Community College Enrollment Options?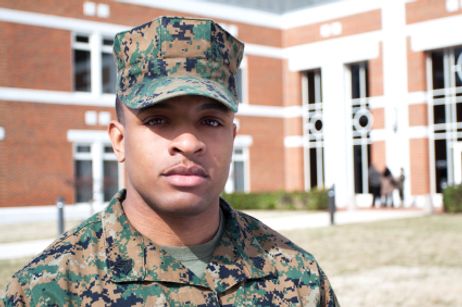 Learn about how the revisions within the GI Bill impact the academic benefits for veterans who served America on or after the 9/11 attacks.
The GI Bill has provided many opportunities for soldiers and veterans to further their educational opportunities. In fact, according to the US Department of Veterans Affairs, the GI Bill is one of the most "significant pieces of legislation ever produced by the federal government."
Like any other piece of legislation, the GI Bill is impacted by the country's
economic
, political, and social climates, and subsequently, it has recently undergone remarkable changes and revisions. Today, veterans seeking to attend courses at their local community college may find that their benefits have significantly changed.
The Evolution of the GI Bill and its Recent Revisions
Created in 1944, the GI Bill (more formally known as the GI Bill of Rights) has been a heated topic of debate and discussion since its inception. Initially, the plan for the GI Bill involved paying veterans a sum of $20 per week; however, this stimulated controversy, as opponents argued that paying veterans decreased their incentive to work and find jobs.
In addition, there were provisions for educational opportunities for veterans. However, colleges during the 1940s were still seen as institutions reserved only for the privileged and elite, which added more fuel to the opponents' fires; protesters argued that "battle-hardened veterans" would struggle to conform with high college standards.
Yet, despite these arguments, the Bill was eventually passed, while the Veterans Administration (VA) was subsequently established in order to ensure that the Bill's central provisions were provided for all veterans. Central provisions for the GI Bill include:
Education and training

Loan guaranty for the purchase of homes, farms, or business

Unemployment compensation / pay
Revamped several times in the past 60 years, the GI Bill underwent its most recent "makeover" in 2008. With its new revisions, the GI Bill now provides veterans with active duty service on or after the September 11, 2001 attacks with uniquely enhanced educational opportunities. Qualified veterans are able to engage in greater coverage for
tuition
, increased funds for living costs, financial support for book expenses, and the ability to
transfer
one's unused educational benefits to immediate family members, including one's spouse or children.
The GI Bill and Community College Benefits
The new GI Bill shall begin dispersing its enhanced supportive funds in the fall of 2009. With enhanced benefits for qualified US veterans, many experts are predicting a rise in
community college enrollment rates
.
For example, as the Palm Beach Post reveals, the state of Florida is estimating that its community colleges should experience a doubling in its enrollment numbers among military veterans.
Palm Beach Community College
predicts that as many as 700 veterans may be joining their fellow veterans at desks across the state—which is quite the jump from the enrollment report of only 370 veterans from the previous year! Remarkably, Florida leaders anticipate that veteran enrollment rates at Florida universities and community colleges will soar to 41,000 students.
To accommodate the anticipated rise in enrollment rates, colleges across the country have been striving to make necessary preparations. Many colleges have established new and / or revised
counseling centers
, specifically designed to help veterans and student groups that will focus on unique veteran-based issues. The counseling departments at many schools will also provide veteran-based
financial
guidance, advice, and support.
The Outline of New GI Benefits
The revised GI Bill provides enhanced support for veterans who served at least 90 days of "active duty" after the devastating 9/11 attacks. Qualified participants can utilize the new benefits for up to 15 years after their final separation from the military. These benefits will allow veterans to take advantaged of tuition-free public or private courses, both at the community college and university level. However, as these courses will be paid by the government, veterans' educational tuition allowances are capped at the most expensive schools for each state.
For example, as the Palm Beach Post explains, the specific capped tuition allowance in Florida is currently $6,538 each year. This number matches the tuition costs at Florida's most expensive school—Florida A&M University (located in Tallahassee).
Supporters hope that the new GI benefits will allow veterans to enhance their future opportunities. As Dr. Suzanne Mettler articulates in
Inside Higher Ed
, the recent effort to change GI policy "Goes a long way toward making today's GI Bill a kind of equalizer that the original GI Bill was." To find out more about GI Bill benefits, interested students can meet with advisers at their local GI office or the local community college's admissions office.
We look at why millions of Americans are choosing community college over a traditional four-year school today.
Many students enroll in community college with the intent of transferring to a four-year school. Of those who do, many succeed, and yet traditional colleges and universities continue to overlook them. Read on to learn more about why more community college students don't transfer schools and to receive some tips for making the transfer yourself.
Community college is the only option for many students who either can't afford a traditional four-year university or who need a more flexible school environment. Just because community college is different, however, doesn't mean that its students matter any less. The Aspen Prize exists to encourage community colleges to do more for their students and to continually strive for improvement.