Get information on the latest trends and issues affecting community colleges today. Explore the impact of community colleges on the global economy, get information on how community colleges have changed over the years, and see how the latest technologies are being employed on campus.
View the most popular articles in Trends and Current Issues: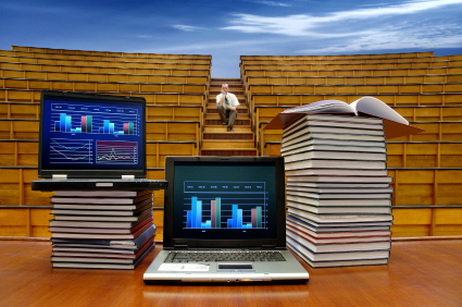 Calling all tech-lovers! A new survey by Republic's Center for Digital Education and Converge Online has ranked the community colleges that most effectively integrate digital technology into daily campus life.
As community colleges grapple with
large student populations
and fewer resources, technology has become one solution for meeting the needs of more students for less money. Schools that adeptly integrate technology into daily campus life can accommodate a wide range of student schedules, without adding more manpower to handle the job. The Center for Digital Education and Converge Online recently recognized some of the community colleges across the country that are making the best use of technology to enhance the education experience. These schools topped the list of the Digital Community Colleges Survey as some of the most technically savvy schools in the nation.
About the Survey
The recent survey by the Center for Digital Education and Converge Online took a number of factors into consideration as they were determining the top community colleges for technology usage, including:
Integration of technology into campus life and course curriculum
Documentation of online admissions processes
Sufficient technology training for both faculty members and students
Efficient use of Web 2.0 social functions
Ability to accommodate distance education
Ample online services for students, including tutoring and advising services
Ability to utilize campus security alerts through technology
With a number of factors considered, it becomes apparent that those community colleges that made the grade in this current survey find ways to integrate digital technology into every facet of daily campus life.
"As community college enrollments continue to increase, school leaders are incorporating new technologies to enhance student services and improve course curriculum," Cathilea Robinett, executive vice president for the Center for Digital Education, stated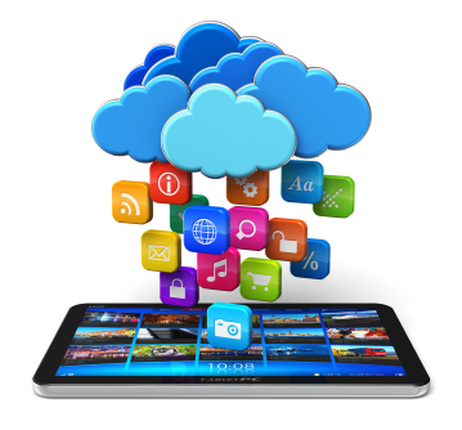 Community college students: there's an app for that! Enjoy a sampling of the interesting mobile apps that are coming from community colleges.
Mobile apps are providing information on the go for a host of subjects today. Now, community colleges are getting in on the technology action, with their very own apps designed just for their students and faculty. Whether you are looking for information about
extracurricular activities available on campus
or where to go for
financial aid assistance
, these apps are ready to get you the information you need in a flash – no matter where you might be. Check out how some community colleges across the country are using the latest technology craze to make campus life easier for their student body.
Montgomery County Community College
students now have their campus in the palms of their hands – quite literally – with two new mobile apps available. According to a report at the Upper Moreland-Willow Grove Patch, the school now features MOX, an application by Datatel's Mobile Access that offers a wealth of information about the college. The app includes general information about both the Blue Bell and Pottstown campuses, including current campus events, contact information for school administrators, class schedules and locations, and even overdue library books. The app is linked into the campus portal, allowing users to sign in with their usual MC3 user name and password. Information from the portal that is also included on the app gives students access to important information from anywhere on campus. Currently, Montgomery County is the only college in
Learn about why more students are attending community college classes with their parents.
Many teenagers look forward to finishing high school and beginning college as the time when they can finally escape their parents. But for an increasing number of American families, the start of a teenager's college career is coinciding with a parent's return to the classroom. For these families, attending college becomes a multi-generational affair.

While some teenagers might cringe at the idea of being in a class alongside a parent, others are finding that sharing the experience of community college with Mom or Dad provides unexpected benefits alongside its inevitable challenges.
Why Parents and Children are Increasingly Attending Community College Together
A recent
Chicago Tribune
article notes that the increase in parents and students who are sharing the same community college campus is a result of two social forces:
The recession is driving many working adults to return to school to pursue a new degree. According to the Tribune, Illinois's Harper Community College has seen the population of adult students jump by 17.5 percent this semester from spring 2009.
Tighter family budgets are causing more high school graduates to start taking courses at more affordable community colleges rather than going immediately to a more expensive four-year college or university.
The Benefits of Parents Becoming Students Themselves
Parents who attend community college along with their adolescent children often find unexpected benefits.
Practical Benefits - Parents and children may be able to carpool on their way to school, and 19- and 20-year-old community college students often find that being able to meet Mom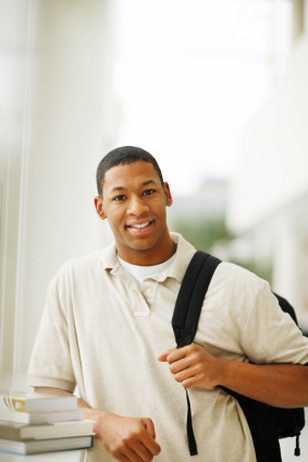 Learn about the changing tide in male enrollment at community colleges, as well as the catalysts behind the increase in men on campus.
Although women were at one time excluded from many institutions of secondary education, in recent years, they have established themselves as a majority presence on two-year and
four-year college
campuses. According to a December 2009
Washington Post
report, women make up 60% of higher education students nationwide, primarily because men are more likely to
drop out of school
, join the military, or go to prison.
However, the tide may be beginning to shift at community colleges, where male
enrollment
has been on the increase.
Inside Higher Ed
reports that for the first time in years, community colleges have experienced enrollment of male students either equal to or above their enrollment of female students.
A Spike in Male Students
Randolph Community College
, in North Carolina, experienced an increase of 68% in first-time full-time male enrollment from Fall 2008 to Fall 2009, bringing the current male population at the community college up to 37%. Meanwhile, in Washington State, Lower Columbia College noted that full-time male student enrollment was 36% higher in Fall 2009 than it had been in Fall 2008.
Inside Higher Ed
reports that Kent Phillipe, the director of research at the American Association of Community College, notes that the group's recent studies show that the number of male students at community colleges has grown from 41.7 percent of the total two-year college population in Fall 2007 to 42.9 percent in Fall 2009. Although the number of female students enrolling in two-year colleges has also risen during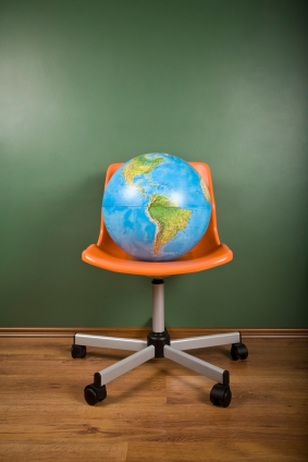 Learn how community colleges have evolved to prepare students for the global economy.
Community colleges play an integral role in our country. In fact, according to the Community College Journal, almost one-half of the nation's undergraduates start their post-high school educational careers at a community college.
As community colleges continue to evolve, they address the importance of a global perspective for students and faculty. Globalization present in today's economic environment means students must be prepared to face international competition. Not only have many U.S. jobs moved overseas, but also jobs available in this country require a higher level of skills than was necessary a decade ago.
Educating the workforce and preparing students for this new global environment is now one of the primary goals of many community colleges. As you will see, they are embracing this challenge with innovative ideas and remarkable passion.
The Importance of a Global Perspective
If community colleges want to prepare students to work and to succeed in the global marketplace, the first step is to build a global perspective at the school itself. That is exactly what a number of community colleges are doing. For example,
Southeast Community College
in Nebraska surveyed its faculty in 2004 to ascertain how syllabi reflected a global perspective. For example, did English courses incorporate literature from around the world?
Southeast Community College
also expanded its mission to include diversity education, and it now requires every staff person to complete a certain number of hours of "diversity credit" in the form of professional development activities each year. While there was some initial concern that focusing on the global picture would shortchange the diversity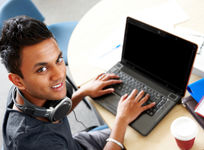 May 26, 2017
Learn how online courses broaden the options of a community college education.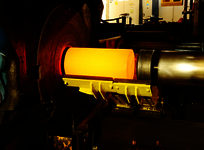 May 20, 2017
Corrosion technology is one of the hottest new industries community colleges are training for. Currently, only a handful of schools offer a program, but the field is open for new graduates.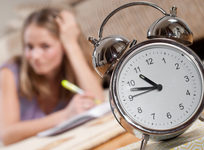 May 20, 2017
A recent report revealed that many California community college students take twice as long to get an associate's degree as is normally required. While community college is less expensive than attending a four-year institution, students who drag out their degree programs lose much of that savings in additional tuition, fees, textbooks, and lost wages. In this article, we examine the reasons why some students take so long to graduate.