Learn about a new federal grant that was given to community colleges around the country for the purpose of targeted training and workforce development.
High unemployment rates
continue to be a big thorn in the side of a sluggish economy that is showing little sign of improvement. Making that thorn even more painful is the fact that many companies actually do want to hire – but cannot find the skilled labor force they need to do the jobs that sit vacant. Is there a way to fill the voids in the workforce and improve economic conditions at the same time? A new federal grant hopes to do just that – by providing community colleges nationwide the financial opportunity and incentive to train up a new generation of skilled workers in the industries where the country needs them most.
The Important Role of Community College
Many financial and labor experts have predicted that community colleges would be the key resource for training up a new generation of skilled labor. These institutions of higher education have traditionally been more pragmatically-minded than many of the four-year universities that provide lofty or purely theoretical degrees without much thought as to how those degrees will be used in the real workforce. Community colleges work more closely with companies in the community to provide specific training needed at any given time. They also have the flexibility to change with the times, offering degree programs that provide the most opportunity after the
certificate
is earned.
The
Obama Administration
has long agreed that the path to lower unemployment and a more robust economy must include community colleges. Last fall, the President launched the first ever
community college summit at the White House
to raise awareness of the key roles these institutions can play in our skilled workforce of the future. To follow up on the progress made then, the White House recently announced a new $500 million grant to community colleges, specifically designed for targeted training and workforce development in the communities where the schools are located.
"Making it possible for unemployed Americans to return to work is a top priority of President Obama's," Secretary of Labor Hilda L. Solis stated in a press release on the
White House website
. "This initiative is about providing access to training that leads to real jobs. These federal grants will enable community colleges employers and other partners to prepare job candidates, through innovative programs, for new careers in
high-wage
, high-skill fields, including advanced manufacturing, transportation,
health care
and STEM occupations."
What the Money will Do
The new grant, which is offered under the Trade Adjustment Assistance Community College and Career Training initiative, will offer additional funding to community colleges in 35 states and the District of Columbia. The grants will be specifically used to help colleges develop training programs in the fields listed by Secretary Solis above. The money and programs may not offer a big improvement in unemployment or the economy right away, but experts believe that over the long-term, this program will prove beneficial across the country.
"I saw investments that are really trying to shake up the way community colleges do business in a way that's going to align the operations better with the jobs that are going to be available to people in the economy," Louis Soares, director of the Postsecondary Education Program at the Center for American Progress, told
Diverse Education
. "There's a lot of scale there, a lot of change in the proposals, which leaves it incumbent on the partnerships and the departments [of education and labor] to make sure the change that is intended takes place."
North Carolina Colleges to Use Grant for Manufacturing Alliance
The state of North Carolina has 10 community colleges slated to receive $18.8 million of the federal grant money. The state plans to use the money to create the N.C. Advanced Manufacturing Alliance, which will work to quickly train and certify displaced manufacturing workers in the state, according to ENC Today. The rest of the money will be split among the various schools, allowing them to institute their own training programs at their various campuses.
$20 Million to Go to 15 Massachusetts Community Colleges
In Massachusetts, the funding will be a shot in the arm to community colleges looking to introduce relevant worker training programs to their curriculum. One Massachusetts school,
MassBay Community College
, hopes to use the $785,000 they are slated to receive to develop programs in biotechnology,
clean energy
and health care. The money will allow MassBay and other schools throughout the state to offer the programs students need to succeed in today's economy, according to a report at the
Milford Daily News
.
The $4.2 million allotted to Mt. San Jacinto could not come at a better time. A grant received by the school in 2008 to promote STEM areas of study is just about to run out. The new funding will offer additional services and student support to areas of science, technology, engineering and mathematics – studies that are predicted to lead to in-demand jobs in the future.
"This grant provides so many additional resources that would be unavailable to [students] had we not received this additional funding," Rebecca Teague, associate dean of planning for San Jacinto, told the
Press-Enterprise
. This grant will be allotted to the college over a period of five years. The additional funding will be used for three new faculty positions, faculty training and counseling access for students. More than one-third of the students at the school are expected to see direct benefit from the additional funding.
The future of American tomorrow starts on the campuses of community colleges today, and this grant will hopefully jumpstart initatives that smartly match training with industry demand.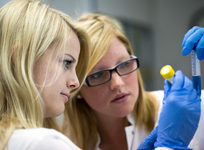 January 27, 2017
As careers in science, technology, engineering, and math become more prevalent, community colleges are shifting their focus to meet demand and secure their place in a rapidly changing educational landscape.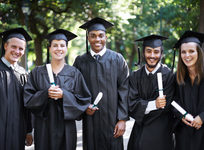 January 27, 2017
A recent study reveals that job applicants with a credential or associate's degree from a community college have slightly better chances of getting a job interview than students who attend a for-profit college or university. Since community colleges are much more budget friendly than for-profit institutions and have much better job placement results, community colleges are a much better option for employment-minded students.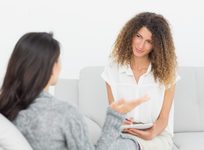 January 27, 2017
With serious mental health issues on the rise on college campuses nationwide, community colleges are scrambling to provide expanded mental health services to students.