Community Colleges Across the Country Host 9-11 Commemorative Events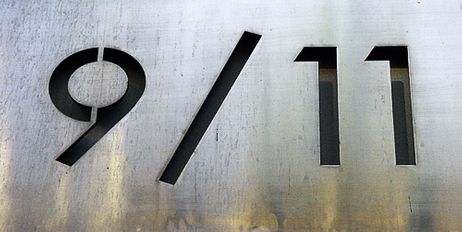 Learn about some of the commemorative events on the 10th anniversary of 9-11 occurring at community colleges across the country
The events of 9-11 made their mark on the lives of every American, as well as others around the globe. This year marks the 10-year anniversary of 9-11, and community colleges are finding unique ways to commemorate the date. While many of the events are scheduled for campuses in the state of New York, where the World Trade Center tragedy occurred, other colleges around the country are also hosting events to remember those who lost their lives, family members, first responders, and others whose lives were changed forever on that date. We'll take you to some of the campuses that are planning special events across the nation.
Cayuga Community College to Display Piece of World Trade Center
Cayuga Community College in New York is proud to be home to one of the few remaining pieces of the World Trade Center today, according to a report at YNN. The school will display an exhibit that includes the artifact, titled the New York Remembers Tribute. The exhibit will also showcase the role played by the college during the events of that fateful day. While emergency crews headed out in mass to save those trapped in the World Trade Center rubble, Cayuga's NASA Center took in information from satellites on 9-11 and passed that data along to the police and fire fighters working at Ground Zero. During the early hours of the tragedy, these photos were the only information workers had to use to navigate the wreckage that just hours earlier had been some of the tallest buildings in the world.
"We'd come here two to three times per day to pick up bundles of maps, some of them being as big as this column's post, and transporting them over to the state police which would be transferred then down the thruway and shuttled down to Pier 19 and anyone else who needed them," John Lamphere, former member of the Cayuga County Sheriff's Department explained to YNN. Others at the college also became involved,
volunteering
at the Red Cross and other emergency assistance organizations. The school hopes to use the exhibit to rekindle a sense of community and pride in New Yorkers throughout Cayuga and the rest of the state.
"There's this share memory now, if you will, and shared remembrance of those events 10 years ago, and I think that's important for the citizens of New York State to participate in that kind of activity,"
Cayuga Community College
President Daniel Larson told YNN. "There's a sense of community that flows from that, I think," Larson added.
Another
New York college
,
Genesee Community College
, will commemorate 9-11 by holding "A Day of Remembrance" this week. The school is planning to promote remembrance, understanding and peacemaking during the event, according to a press release on the
Read Media website
. The lineup of the day includes messages from college officials, a public reading of the poem, "The Names," by Billy Collins, and a moment of silence to remember those who lost their lives on that day. "A Day of Remembrance" will be held at the Clocktower Plaza at the Batavia campus, and it will be live-streamed to the other six Genesee campuses at Albion, Arcade, Dansville, Lima, Medina and Warsaw.
"September 11 will remain a distinct memory to many Americans," Dr. Eunice Bellinger, executive vice president for Academic Affairs at Genesee, stated in the press release. "This is the college's opportunity to bring the community together to remember and reflect on those tragic events. We hope to develop a commemorative work of art from all the written and photographed submissions that will be gathered and assembled to be displayed at the college for years to come."
New York schools are not the only campuses planning something special for this important anniversary date. In Illinois,
Sauk Valley Community College
is teaming up with ABC AmeriCorps to host a tribute event titled, "Where Were You?" According to a report at
WIFR
, the event will be open to the entire community, allowing Illinois residents to come together to remember the events of 9-11. Mementos, including a beam from the Twin Towers, and exhibits will also be on display throughout the Dixon area.
"This is a time to remember not only where we were on this day, but how we felt and how it has affected ourselves, our families and our communities," Amy Viering, director of foundations and grants for the college, told WIFR. "Having the Twin Tower beam to observe, commemorating our local first responders, and having this experience on campus makes for an amazing tribute."
North Carolina is also getting ready to commemorate the anniversary of 9-11 in a special way.
Cape Fear Community College
students are in the process of creating a tribute, using another Twin Tower beam as their centerpiece. The design, according to a report at
WWAY
, will involve two towers with more than 3,000 holes to represent the lives lost on that day. The Twin Towers will stand on a pentagon-shaped platform, in memory of those in Washington D.C. who lost their lives on 9-11 as well. The points of the star will represent the four locations targeted on that day and the military.
"We've tried not to leave anything out in terms of the states that experienced loss, meaning we have Pennsylvania, New York and Virginia," student Justin Nixon, who is participating in the project, told WWAY.

While a decade has passed since the tragedy of 9-11, the victims and heroes will always be remebered, and community colleges are leading the way.
We look at why millions of Americans are choosing community college over a traditional four-year school today.
Many students enroll in community college with the intent of transferring to a four-year school. Of those who do, many succeed, and yet traditional colleges and universities continue to overlook them. Read on to learn more about why more community college students don't transfer schools and to receive some tips for making the transfer yourself.
Community college is the only option for many students who either can't afford a traditional four-year university or who need a more flexible school environment. Just because community college is different, however, doesn't mean that its students matter any less. The Aspen Prize exists to encourage community colleges to do more for their students and to continually strive for improvement.