Choosing a School
Whether you are a high school student, an adult student, or someone looking for retraining, we have all the resources you need to make an educated choice about the right community college for you. We'll compare community colleges to other institutions of higher education, explore college rankings and the accreditation system, and provide useful tips to ensure your community college credits transfer easily.
View the most popular articles in Choosing a School: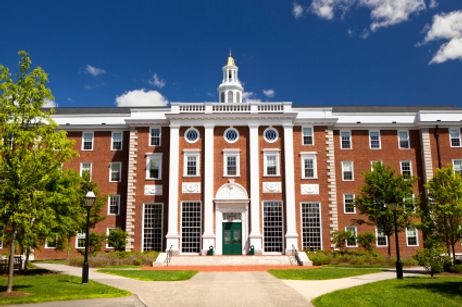 Learn about the steps you need to take to successfully transfer from a community college to a 4-year institution.
Are you considering attending a community college before transferring to a four-year university? Nearly 11 million students each year attend community college. Some choose community college to save thousands of dollars on tuition for the first two years of schooling, while others opt to attend community college to determine which major interests them most. Regardless of why you choose to attend community college, with a few phases of planning, you can
transfer to the university
and major that is right for your higher learning.
Many students choose to begin their careers at community college before transferring to a four-year institution. Considering that the University of California Regents reported that approximately 30% of all the UC awarded bachelor's degrees were given to students who transferred from community colleges, you are not alone.
The time that you take to plan out your community college curriculum will pay off significantly in helping you gain acceptance into the university of your choice, along with transferring valuable credits. The key to successfully transferring to a four-year institution begins with early planning. This ensures that your credits not only transfer but that the classes you take put in the best academic light possible.
This video offers some tips for transferring from community college to a 4-year college.
Step 1: Befriend your academic counselor
One of the least utilized resources in your academic counselor, whose goal is to help you succeed…academically! One of the first things you should do during your transfer planning is to meet with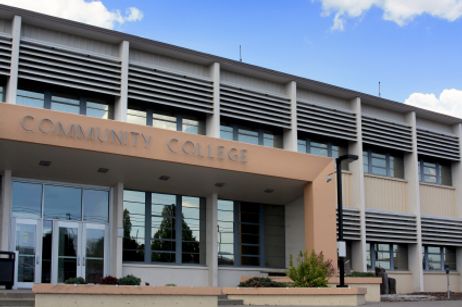 Follow these steps to evaluate and choose a community college that is right for you.
Many things factor in one's selection process when choosing a community college. After briefly introducing you to these factors, we will discuss each factor in detail in turn. Here are some of the selection criteria that students consider when investigating community colleges:
Why are you going to school?
If you plan to continue with a four-year degree, what type of articulation agreements does the community college have with four-year colleges?
What type of coursework do you need?
Is cost an issue?
Do you want or need a virtual campus?
Do you have a four-year college in mind?
Location, Location, Location!
On-Campus Activities
Student Support
Let's look at each of these factors in detail now that we have introduced them to you.
Most people attending a four-year college go with the sole target of getting a four-year bachelor's degree to help prepare them for their professional careers. But with community colleges, students attend for different purposes. Many students attend to get a two-year degree. There are, however, other end goals for students including transferring to a four-year college, getting a high school diploma, remedial education including "English as a Second language, personal growth, professional certification, or workplace required continuing education." While nationwide statistics were not available, numbers are available by looking at records that
BellevueCommunity College
in Bellevue, Washington, collected from 2002 to 2004 on the purposes that their students reported for their enrollment intent. The following statistics are from their Fall 2004 student population (the statistics do not total 100% probably due to rounding down of their reported numbers)
If mixing your creativity with beautiful glass sounds inspiring, consider starting your hobby or career in glass blowing at community college.
Utilize our advice and practical tips for students interested in transferring community college credits to a four-year university.
We look at the many opportunities teens and kids can explore the local community college campus, through college-sponsored classes, camps and other activities.