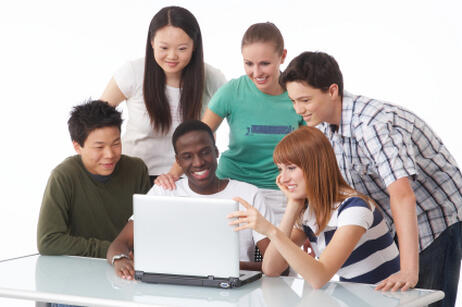 Learn about why the number of international students enrolling at American community colleges is increasing, as well as which states lead the way in international enrollment.
The secret of American community colleges has been revealed – to the entire world – and the population of international students enrolling in American community colleges is rapidly increasing.
The
2009 Open Doors report,
issued by the Institute of International Education, provides a snapshot of current trends in international student enrollment in both community colleges and other institutions of post-secondary education. For anyone interested in the path that international student education is taking in America, the report is essential reading.
Texas and California Lead the Way in International Community College Students
California
also appears to lead the way in international student enrollment at community colleges. Like Texas, California is home to three of the top ten community colleges in terms of international student enrollment:
Santa Monica College
(in Southern California),
De Anza College
(in the Silicon Valley), and the City College of San Francisco. Twelve of the community colleges from the entire list of 40 are located in California.
The state of Washington is also home to a large number of international community college students, housing six of the community colleges that made the list.
Top Places of Origin for International Community College Students
The Open Doors Report also provides a breakdown of the
most common countries of origin for international community college students
. South Korea is the most prominent home country for international students enrolling in community colleges. Between the 86,000 international community college students in the United States, 13.3% are from South Korea. The next most highly represented country in terms of international student enrollment in community colleges is Japan, followed by Vietnam, China, and Mexico.
Why Community Colleges for International Students?
Affordable Tuition Cost
Smaller Class Sizes, More Personal Attention
Community colleges are also known for providing individualized academic support to their students and for emphasizing teaching over faculty research. International students can greatly benefit from the increased support and personal attention that community colleges offer.
Instructors Sensitive to Needs of International Students
Instructors at community colleges are usually accustomed to teaching students who bring a diversity of prior life experiences to the classroom. This can make them a great match for international students, as the instructors are sensitive to these students' unique needs.
McVeigh writes
that community college teachers tend to be adept at "negotiat[ing] cultural differences" in the classroom.
Opportunity to Master the English Language
Many community colleges offer Intensive English Programs (IEPs) to students who are not yet proficient in the English language. For international students who are not yet proficient enough in English to pass the Test Of English as a Foreign Language (TOEFL) that is required for admission to most four-year colleges or universities, a community college can be the perfect place to gain mastery of English before transferring to a four-year degree program or before entering the workplace.
International Student Enrollment Trends Heralded as Positive
The
Open Doors report indicates
that the international student enrollment at community colleges in the 2007-08 school year was up 3.1% from the previous year. International students now make up 1.7% of the country's total population of community college students. Among all levels of post-secondary education, the international student enrollment increased 8% in the 2007-08 year – the third consecutive year of growth and the largest percentage increase in international student enrollments since 1980-81.
Allan E. Goodman, president and CEO of the Institute of International Education, highlights the positive aspects of this growth in international student enrollment in the
press release
accompanying the Open Doors Report, saying, "American higher education continues to be highly valued throughout the world. U.S. campuses offer unparalleled opportunities for creativity, flexibility, and cultural exchange. Students from all over the world contribute substantially to their host campuses and to the U.S. economy."