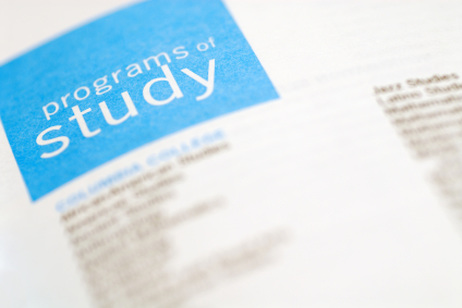 We look at why millions of Americans are choosing community college over a traditional four-year school today.
Community college enrollment
has increased across the country in recent years, and there are many reasons for the influx of students. A sluggish economy, lower tuition rates and
high quality education
are just a few of those reasons. With community colleges finding a new role in educating students in America today, there are numerous compelling reasons to give these two-year schools another look.
Lower Rates, Less Debt
One of the top reasons students are considering community colleges over four-year schools today is an issue of cost. According to
Yahoo Finance
, the average annual cost to attend community college during the 2010-2011 school year was $8,734, which included tuition and books, room and board and living expenses. In contrast, the annual cost to attend a four-year school during the same year was $18,133. Even public institutions, which are supposed to offer a more budget-friendly option to four-year students, had an average annual cost of $13,297.
Tuition costs for two-year institutions hover at around $2,000-$3,000 per year. That amount is
much more affordable than the tuition at four-year schools
, which can run as high as $8,000 or more for public institutions and up to $50,000 or more for private schools. Students that qualify for significant
scholarship
money may find the four-year schools affordable, but those who don't get any financial help may be out of luck.
Debt is another concern for students heading to four-year schools. Yahoo also cites the average amount of debt a student is saddled with after earning a four-year degree, which is around $26,000. Some sources put that figure a bit lower, around $23,000. Still, that much debt for someone coming right out of college and hunting for a job can be an overwhelming amount. By the same token, students graduating from community college may boast much smaller
student loans
, if they had any at all.
Remedial Services
In addition, adult students that have been out of the world of academia for some time may find that community college makes for a smoother transition back to a school environment. This is true for
professionals heading back to school
after spending a number of years in the workforce. It is also helpful for members of the
military
that want to pursue additional education after their years of active duty. Many community colleges also provide additional services for these groups of students so they get the support they need to succeed in college.
Education Quality
The higher level of education quality is attracting students from all areas and backgrounds as well. According to the Washington Post report, some community colleges are noticing a
steady increase of students from families earning $60,000 or more per year
. The publication also cited a recent survey by Sallie Mae that found 22 percent of students at community colleges during the 2010-2011 school year came from families that earn an annual income of $100,000 or more. Even families in this higher income bracket are becoming leery of taking on debt to pay for a college education, and many are discovering that community college is a viable option to the four-year experience.
Career Options
Another big draw at community colleges today is their ability to train students for careers right in their locality. Community colleges have traditionally been known for their technical and professional training, but in recent years, these schools have taken this mission to a whole new level. Schools are offering programs for
in-demand fields
that greatly increase the odds a graduate will find employment after earning a degree. Partnerships with local business pinpoint training programs to the specific needs of employers in the area.
The
New Hampshire Union Leader
reported on the
increase in manufacturing jobs
in the state and across the country last year. While low-skill, repetitive factors jobs have gone overseas, there is still a high need in the United States for highly skilled laborers in advanced manufacturing positions. Employees in this field use high tech equipment to perform functions for fields like aerospace engineering, biotech and information technology. The employees need the proper training to move into positions that are open now, and community colleges are working to fill that skills gap with training programs designed specifically for the companies in their immediate area.
There are many reasons why more students are turning to community college today. With high quality education options, lower tuition rates and career-specific training, these institutions are proving to be a valuable education resource for the 21st century.