As much of the country expands funding for community colleges, and with that funding, improved course offerings and increased access to higher education, Arizona has taken the unusual step of taking funding away from some of its community college systems. In fact, according to data just released by the Center on Budget and Policy Priorities, Arizona continues its legacy in 2015 as it did in 2014: leading America in slashes to funding – and in tuition increases.diminish the overall quality of education
Most impacted are two of the state's largest community college districts – Maricopa County Community College system and Pima Community College. For several years, budget cuts for higher education spending have been the norm. However, what makes these proposed cuts significant is that it removes state funding altogether. Rather than getting a few million dollars, both the Maricopa and Pima community college systems would receive zero dollars in the next fiscincreased by an astounding 80 percental year as part of the state's new budget. What does this mean for students?
Uproar from Higher Ed
Understandably, higher education officials in Arizona are not pleased with this outcome. Arizona currently ranks first in terms of higher education funding cuts. This is due in part to drastic moves by the state during the Great Recession to remain solvent. However, although the Great Recession has ended, spending is still being cut in Arizona as the state faces a $1.5 billion budget shortfall.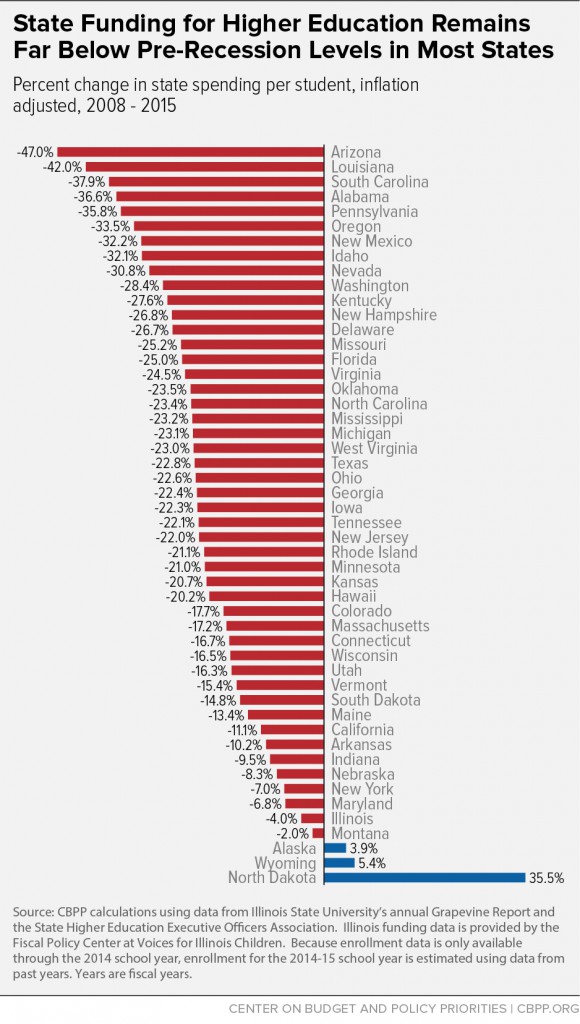 In fact, the latest round of proposed cuts is just one in a long line of many. The Maricopa Community College System has lost nearly $60 million in state funding since 2009. Pima Community College has lost nearly $20 million in funding during that same timeframe. With such massive reductions in funding, it is extremely difficult for Arizona's community colleges to continue to serve their growing student populations and meet the demands placed on them by an ever-changing workforce.
Much of the uproar over the budget cuts has to do with the nature of the cuts in the first place. As reported by The Arizona Republic, the higher education budget cuts appear to be tied to a refusal by the state legislature to increase motor vehicle registrations by $6 or $7. Without that additional revenue, the Department of Public Safety needs another source of income, which seems to be the money taken away from the state's higher education systems.
Students Don't Need to Panic
Although things seem grim – and they are – students need not panic or be concerned that their school will shutter its doors as a result of this funding issue.
While the loss of state funding certainly represents a blow to Arizona's community colleges, it is not a death knell by any means. In the Maricopa County Community College System, for example, state funding made up just one percent of total revenue last year. Instead, the largest sources of revenue for Maricopa and other community colleges in the state are tuition and property taxes, neither of which is impacted by the loss of state funding, and both of which remain steady sources of income.
This video reports on the large tuition increases in Arizona's community colleges.
Still, Maricopa County Community College System stands to lose nearly $9 million because of the proposed budget cuts. As a result, some programs planned for the next school year will have to be put on hold. Additionally, the community college system will re-evaluate its ability to add more faculty members, which was part of the plan for next year.
Changes May Impact Students
In addition to holding off on hiring and setting some new programs and initiatives aside for a later date, community colleges in Arizona may be forced to make other changes to make up for the loss of state funding. Some of these changes could directly impact students and their ability to get a quality education.
Unfortunately, increases in tuition and fees are often among the first steps community colleges must take in order to boost revenue. In fact, tuition at colleges and universities in Arizona as a whole has increased by an astounding 80 percent since 2007. With zero state funding for next year – and possibly for the next few academic years as well – many students worry that tuition will again increase.
With each increase in the cost of attending college, more and more students are priced out of getting an education. This remains a distinct issue in Arizona, even though community college tuition remains low compared to the state's universities. For example, Pima Community College's $1,652 in-state tuition rate is well below the state average of $5,940. However, just four years ago, in-state tuition at Pima Community College was just $1,288.56. With tuition increasing at that institution at a rate of 5.5% each year, however, some students may soon be priced out of attending classes there.
Other changes often made by community colleges to make up for budgetary issues are to cut current programs or limit the number of students accepted to the institution. This is occurring all over the nation, from Texas, where some community colleges may be forced to restrict enrollment, to California, where fewer course offerings mean some majors no longer exist at some of the state's 112 community colleges. These types of drastic cuts significantly impact the ability of community colleges to meet the needs of their students.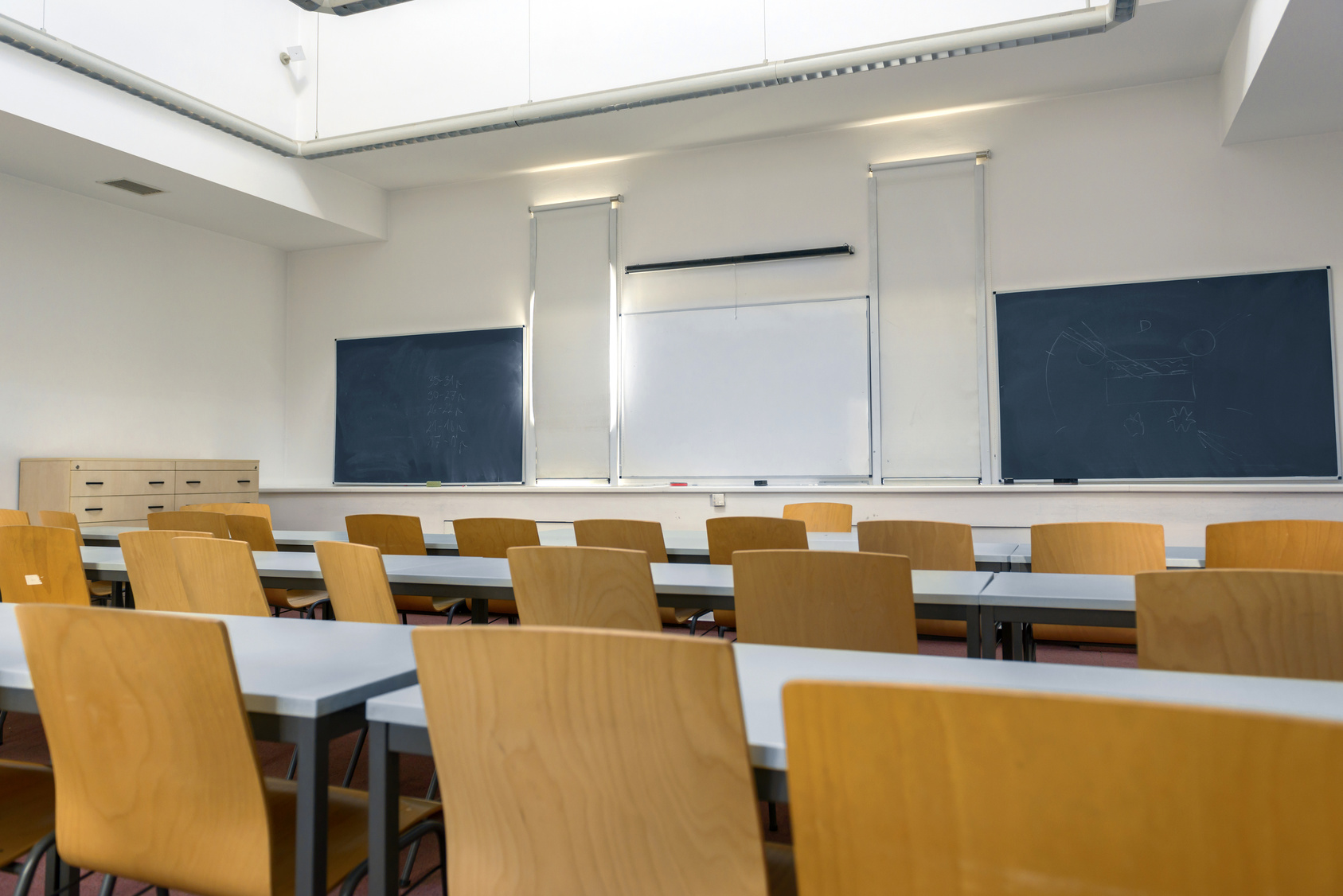 Colleges are often forced to make other decisions that can diminish the overall quality of education they can offer when budget issues strike. Reduced services such as fewer computer labs or shortened library hours can occur, denying students needed resources that may not be otherwise accessible. Many schools also come to rely on adjunct faculty members to replace full-time professors. While adjunct professors must meet educational requirements to be hired, getting the same quality of teacher is difficult because adjunct professors are often paid less, are usually not offered benefits, and typically are not unionized. Without being able to hire the best teachers, community colleges then rely on recent graduates or professors with little teaching experience, which can reduce the overall quality and depth of the classroom experience.
At least for now, the Maricopa and Pima Community College systems do not think they will need to engage in tuition increases, reduction in faculty or programming, or limit enrollment. This is good news for students ready to enter community college. However, with budget shortfalls forecast to continue, many students are concerned about future issues that may arise and impact higher education in Arizona.
What Students Can Do
First and foremost, students need to shop around when determining where they will go to community college. Investigate the cost of tuition, fees, and related expenses. Look at what those expenses are now, as well as what they have been historically. Some schools in Arizona have shown a much less dramatic increase in tuition and fees than others, so some due diligence may help find a school that is less expensive.
However, the most affordable school may not always be nearby. In places like Phoenix, it is easier for a student to commute across town in order to take advantage of lower tuition and fees. However, in rural Arizona communities, there may be just one local option for schooling. Students that don't have much choice in terms of the community college they attend should look into online learning options, which can represent overall savings when the cost of commuting is taken out of the equation. But online options should be vetted thoroughly – some online programs and colleges, particularly those that operate for a profit, may not be accredited and may even engage in fraudulent practices that end up costing students time and money.
Additionally, it is important for students to explore their financial aid options in depth. Contacting the financial aid offices at each prospective community college is a good idea because financial aid award packages can vary from institution to institution. Financial aid officers can help identify sources of income that may otherwise go unnoticed by students doing a search for funding on their own as well. In short, the more effort you put into finding scholarships, grants, and loans, the more money there will be to finance your education.
Conclusion
For many students, community college represents the only affordable pathway to getting a post-secondary education. While costs remain relatively low at Arizona's community colleges in spite of nearly a decade of budget cuts, the expenses associated with getting a college education are definitely rising. For students that have to mind every penny they have, any increase in cost of attendance can mean the difference between getting an education and going without. Unfortunately for some Arizona college students, the recent rounds of budget cuts may put them in the latter category.
Questions? Contact us on Facebook. @communitycollegereview