Should Community Colleges Give Scholarships to Illegal Immigrants?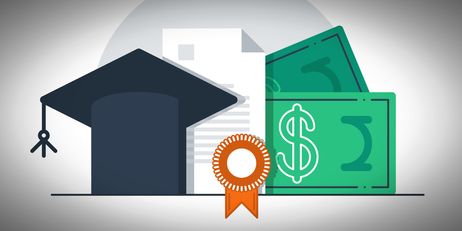 Amidst major immigration controversy in the country, some community colleges are in the spotlight for giving undocumented immigrants scholarships. Learn more about both sides of the debate.
As the illegal immigration debate continues to rage, another aspect of the issue comes into light. A community college in California has set up a scholarship fund that is available to
illegal immigrants
, as well as legal residents of the United States, according to a report on
Fox News
.
While the foundation responsible for the scholarship is receiving a considerable amount of flack, it turns out there are other
scholarship
avenues for illegal immigrants to explore as well.
The Immigration Question
Most immigrant students seeking scholarship money hold green cards or have permanent residency in this country. However, there are also numerous illegal immigrants who have been brought into this country by their parents and grew up as Americans, even if they don't have the documentation to prove it. Much discussion has begun over whether these students are entitled to any type of
financial aid
to help pay for their higher education.
The immigration debate has been fueled by both new Arizona legislation and increasing concerns over border security. Fox News reports on a recent alert sent out by the Department of
Homeland Security
regarding a Somali man with terror ties who the agency believes is trying to cross the Mexican border into the United States.
The recent announcement of a new memorial scholarship at
Santa Ana College
in honor of former student Tan Ngoc Tran has sparked additional furor. Tran was a student leader and immigrant-rights activist who graduated from
Santa Ana College
and was currently pursuing a doctorate at Brown University. Tran was killed by a drunk driver a few short weeks ago. She was also on the path to U.S. citizenship, according to a report on U.S. News and World Report.
The memorial scholarship is comprised of private donations that currently amount to approximately $2,500. Because the school is a public institution, there is an outcry over taxpayer dollars going to benefit those in this country illegally. However, Sara Ludquist, Vice President of Student Affairs at
Santa Ana College
, says that the scholarship will be used to help a student on the path to citizenship.
"Tam dedicated her time and energy advocating for children of undocumented immigrants who were brought into this country and grew up as Americans, but are not even permanent residents," Lundquist said in the U.S. News and World Report article.
Lundquist adds that the goal of the school is to make this scholarship an annual opportunity for students who maintain a 3.0 average and show a financial need. The college will also look for applicants who want to enroll in a
four-year university
after their community college career is complete.
What the Scholarship's Opponents Have to Say
Not everyone believes the
Santa Ana College
memorial scholarship is a step in the right direction, however. Representative Dana Rohrabacher, R-Calif., told Fox News that the scholarship diverts funds from Americans who need it.
"The fact that a public employee of a public college is seeking to circumvent immigration laws is problematic," Rohrabacher said. "The fact that it's being associated with a public institution means that there are public funds involved: If you have a fund being operated by public employees, it's public."
Other Sources of Funding
The
Santa Ana College
scholarship is not the only funding source for undocumented residents of this country. According to information found on
FinAid.org
, there are numerous sources of financial aid that do not require documentation of citizenship as part of the application process. Some states have passed legislation that provides in-state tuition benefits to students who have attended high school in the state for at least three years. They do not ask if the students are in the states legally as a part of their application package.
There are also other private scholarships available to illegal aliens that do not require documentation of citizenship before the funds are awarded.
CollegeScholarship.org
reports that Microsoft scholarships are just one that does not require proof of U.S. citizenship. Instead, students must show commitment to a computer science or related major. Geneseo Migrant Center Scholarships are also helpful to needy students of migrant workers, and donations for these scholarships continue to grow.
While the immigration debate rolls on, more and more issues are coming to the forefront.
Santa Ana College
is just one of the institutions around the country that is recognizing the plight of students who have grown up in this country but have no documentation to support their residency. As the plight of these students continues to become more public, perhaps immigration reform will encompass the needs of these individuals, as well as the rest of the illegal immigrants who live and work in the United States.
With serious mental health issues on the rise on college campuses nationwide, community colleges are scrambling to provide expanded mental health services to students.
We examine a new report at USA Today that shows employment rates for community college graduates have skyrocketed - and which of the fields where a community college degree is particularly helpful.
Who says college is just for the 18 - 22 year old crowd? In fact, more community colleges are recruiting students over the age of 50 - and for good reason!