Community College Housing
The number of community colleges offering on-campus housing is on the rise. Learn more about campus living options, compare the pros and cons of dorm life, and get help deciding what housing is best for you.
View the most popular articles in Community College Housing: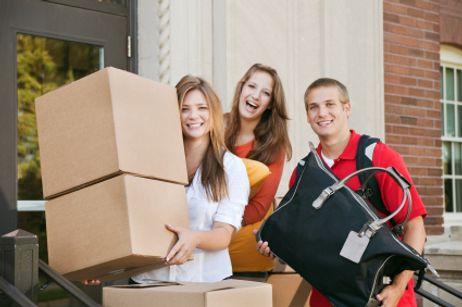 Dormitories are becoming more popular on community college campuses, but are dorms beneficial for community college students?
Dormitories were once typically reserved for students attending university campuses, but more community colleges have begun opening dorms for their students. The inclusion of dorms on some community college campuses is garnering much attention, as well as surprising tension. While many assert that dorms for community college campuses provide greater conveniences for their students, others argue that the dorms should only be reserved for university campuses.
The Demand for Dormitory Living
According to the Los Angeles Times, the rising cost of tuition at many universities is pushing a larger number of students towards the more affordable degree pathways provided by community colleges. Given these increasing enrollment numbers, many community colleges are looking for ways to accommodate the growing ranks of students, and dormitories are becoming a popular solution.
Speaking on this latest development is Karen Kent from the American Association of Community Colleges in Washington D.C., "We do think it's a trend for more community colleges to provide residential housing for students." Indeed, this trend is undeniable, as schools in Texas, Minnesota, Florida, and Washington are already completing the construction of dorms on select community college campuses.
Experts predict that California's community colleges may be among the most popular campus locations for new dormitory construction, given the immense numbers of students enrolled on these campuses. In fact, 11 of the state's community colleges already provide dormitories for their students. Currently, an estimated 2.8 million students are enrolled in the 110 community colleges of California, and the number is expected to rise. Remarkably, this immense number equates to nearly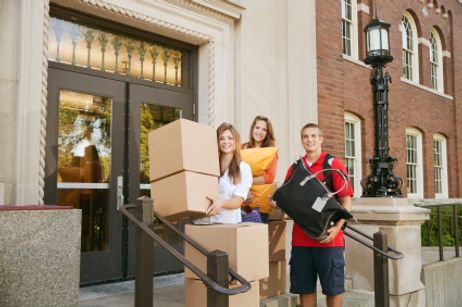 Learn about the increasing number of campus living options for community college students.
While most community colleges were traditionally designed to provide local students convenient access to higher education, many community colleges are now designing dormitories and on-campus housing venues to increase the academic,
social
, and networking benefits for students.
Benefits of Living Near Campus
As students are seeking increasingly convenient accommodations, many new community college dormitories are drawing in a wider variety of students. As U Magazine explains, "More and more community colleges are building dormitories on campus. Some are doing it as a recruiting tool, to lure a better grade of students, while others are adding beds simply to serve their community and students better." Ultimately, dormitories are intended to be a convenient and fully inclusive option for college students.
This video offers a look at one student's experience living on campus.
As
community colleges
are increasing their funding for dorms and campus housing, many community college students assert that living near campus, specifically in community college dorms, helps students to gain access to unique advantages. As one community college student reveals to U Magazine, "on-campus housing helps students achieve better marks on their report cards." Added to this, the student explains, "I would say it's had a factor in some grades. I mean, you're right here and have all the things that you need, and so long as you're willing, there are people to help you […] and there are support groups for them."
Additionally, many students assert that living on campus, specifically in the dorms, allows students to save money
The current state of the United States education system is up in the air as COVID-19 spreads across the nation. Graduating high school seniors may find it necessary to change their plans for the fall of 2020 and many are considering a gap year.
The COVID pandemic forced airlines and all their related and ancillary businesses to shed employees. Consequently, as things ramp back up post-COIVD, there are tens of thousands of job opportunities in the sector. Your community college has the resources to prepare you and refresh your skills for new opportunities.
Want to be a teacher? Wondering what's involved and where to start? Your community college has answers to those questions and many more.