College Policies
Community college polices are frequently being updated. Keep current on the latest bans, free speech initiatives and safety protocols. Learn what schools are doing to increase funding in the midst of widespread budget cuts, determine the best practices to ensure safety on campus and get the latest on school controversies and student rights.
View the most popular articles in College Policies: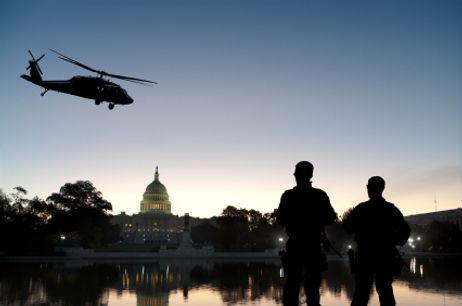 Learn the important role community colleges have take in improving homeland security.
Certain events have unexpected results. The tragic of events of 9/11 and Hurricane Katrina have unexpectedly affected community colleges throughout the United States. Such moments in American history showed the power of, and the necessity for, strong communities, and that is why community colleges around the nation have developed some of the most significant first responder training programs ever seen.
Although it is an easy idea to overlook, the community aspect of community college, it is just as important as the college part. Ever since their inception, community colleges were expected to support and to grow with the community they serve. Even today, the teachers, the students, the administration – and of course the programs – are all part of the community where the community college is found. They are friends, neighbors, even family.
Thus, it is no surprise that when the community needs help, the community college is one of the first to offer aid. And when our national community needed help, the community colleges created first-rate first responder programs, all with the goal of strengthening our Homeland Security.
Expanding the Programs
After September 11th and Hurricane Katrina, the nation's community colleges initiated significant changes in their first responder programs. Some of the newer aspects of their Homeland Security goals included:
Participating in national initiatives, such as the Federal Emergency Management Agency's Emergency Management Institute, thereby becoming part of planning and training network that connects resources and training across the country.
Leading or engaging in statewide initiatives and setting up regional consortia that serve the particular needs of their area, ranging
Learn about the growing trend amongst four-year universities to recruit from community college campuses. Enjoy an academic head start and a competitive edge against other applicants by starting first at community college.
The role of community colleges in the world of higher education has expanded over the years and, as the country works to recover from the coronavirus pandemic, they may be more important now than ever. Read on to learn more about the changing role of community colleges.
Colleges across the country are struggling to recover from the massive upheaval to the 2019-20 semester wrought by COVID-19. Housing refunds and slashed budgets are bound to have long-term impacts for the institutions that survive. Some experts suggest community colleges may be the best equipped to ride out the storm and may have the greatest impact in helping America recover.