College Policies
Community college polices are frequently being updated. Keep current on the latest bans, free speech initiatives and safety protocols. Learn what schools are doing to increase funding in the midst of widespread budget cuts, determine the best practices to ensure safety on campus and get the latest on school controversies and student rights.
View the most popular articles in College Policies: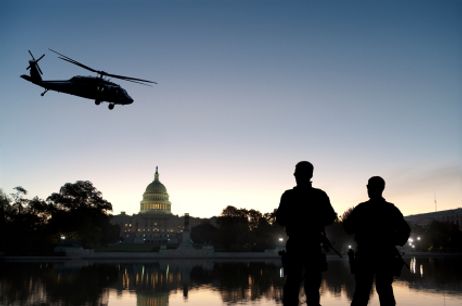 Learn the important role community colleges have take in improving homeland security.
Certain events have unexpected results. The tragic of events of 9/11 and Hurricane Katrina have unexpectedly affected community colleges throughout the United States. Such moments in American history showed the power of, and the necessity for, strong communities, and that is why community colleges around the nation have developed some of the most significant first responder training programs ever seen.
Although it is an easy idea to overlook, the community aspect of community college, it is just as important as the college part. Ever since their inception, community colleges were expected to support and to grow with the community they serve. Even today, the teachers, the students, the administration – and of course the programs – are all part of the community where the community college is found. They are friends, neighbors, even family.
Thus, it is no surprise that when the community needs help, the community college is one of the first to offer aid. And when our national community needed help, the community colleges created first-rate first responder programs, all with the goal of strengthening our Homeland Security.
Expanding the Programs
After September 11th and Hurricane Katrina, the nation's community colleges initiated significant changes in their first responder programs. Some of the newer aspects of their Homeland Security goals included:
Participating in national initiatives, such as the Federal Emergency Management Agency's Emergency Management Institute, thereby becoming part of planning and training network that connects resources and training across the country.
Leading or engaging in statewide initiatives and setting up regional consortia that serve the particular needs of their area, ranging
Leading the country in slashing public education spending, Arizona voted to defund higher education, including Pima and Maricopa Community College Districts, leaving many Arizona college students wondering what this new state legislation means for the future of their education.
Read on to learn the ins and outs of crafting the perfect college application essay.
Going to college is a major commitment and a big decision – one that thousands of students postponed during the pandemic. Now that things are slowly returning to normal, what does the world of academia look like and what challenges are educators currently facing?