What is a community college and why are more students turning to them? Who are some of the most famous community college graduates? Here you'll find the answers to these questions and more.
View the most popular articles in Overview: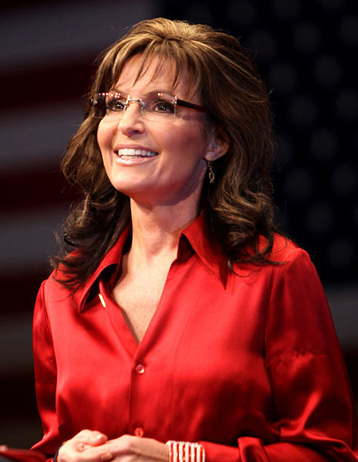 From Walt Disney to Sarah Palin, many household names are community college alumni. Be inspired by this list of 10 famous community college grads!
Not everyone who makes headlines today came from an Ivy League institution; in fact, some did not attend a four-year university at all. Those who did often got their start in the humble beginnings of their local community college –
a school that may be highly underrated
for its ability to churn out graduates poised to make a real difference in the world. Take a look at these 10 famous community college graduates to see how two-year schools can provide the foundation for a bright future.
Ross Perot
This two-time presidential candidate ran on the independent ticket in 1992 and 1996. A successful businessman in his own right, Business Insider reports that Perot worked for IBM before leaving the company to start his own business, Electronic Data Systems, in 1984. After Perot sold that company to General Motors for $2.4 billion, Perot started a second company, Perot Systems, Inc. That business was acquired by Dell in 2009 for $3.9 billion.
Before beginning his long and illustrious business career, Perot began his quest into higher education at
Texarkana Community College
. After taking classes at his local community college, Perot transferred to the Naval Academy, where he graduated in 1953.
Tom Hanks
This Oscar-award winning actor, known for his stellar performances in flicks like "Forrest Gump" and "Saving Private Ryan," reportedly couldn't land roles in theatre productions during his college years. According to the
Huffington Post
, Hanks first attended
Chabot College
in Hayward, California, for two years, before transferring to California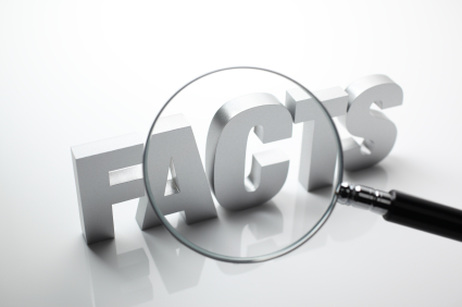 Community colleges have traditionally had a bad reputation for their quality of education, but new tides may finally be usurping the poor reputation and rumors.
Community colleges have traditionally received a
bad reputation
for the quality of education they provide, but is that reputation really well founded? While not all community colleges are created equal to be sure, many are working hard to provide a high quality education to their students, with a wealth of degree options in fields looking for
skilled workers
. To ensure the education at community college remains top-rated, benchmarks are being put into place to hold schools accountable for their performance and help students make the best choice in schools for their specific needs.
The Spotlight on Community Colleges
Community colleges have come under increased scrutiny in recent years, thanks to the Obama administration. When President Obama announced his lofty goal to significantly increase the number of college graduates in this country by 2020, he raised community colleges up as an important tool in meeting his goal – an action that community colleges have both lauded and feared. As more people turn to community colleges as a way to achieve a higher education, focus on these schools also involves evaluating the quality of education received.
Today, it is not enough for community colleges to boast they are the institutions that put students first. They must go beyond their history of innovative curriculum and teaching strategies to accurately measure how well those strategies actually work. Even without sufficient budgets or tools to meet the requirements of their students, these schools are now on the hot seat to find ways to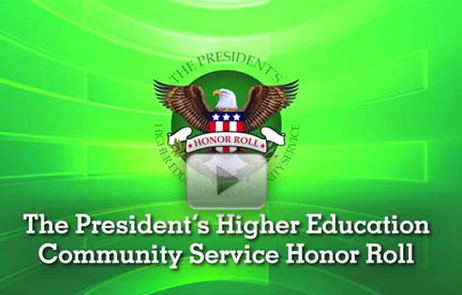 Learn about the community colleges being honored by President Obama for their stellar contributions to their local areas.
The latest President's Higher Education Community Service Honor Roll is out. and some of the community colleges that made the grade are making repeat appearances on the list. These schools have showed exemplary performance in the area of civic engagement and community service. The President's Higher Education Community Service Honor Roll was first established in 2006 by the Corporation for National and Community Service to recognize schools of higher education that go above and beyond their basic educational responsibilities to serve their surrounding communities more effectively. We'll take a closer look at this prestigious honor, as well as some of the community colleges that made the grade this year.
About the Honor Roll
Since he took office,
President Obama
has issued a national call to service as a major cause for his administration. The president wanted to acknowledge the schools of higher education around the country that went the extra mile to meet the needs of their communities and find solutions to common social problems. As a result, the President's Honor Roll for Community Service was created. Appointees for the annual honor roll are chosen through the work of the Corporation for National and Community Service, in collaboration with the Department of Education, Department of Housing and Urban Development, Campus Contact and the American Council on Education.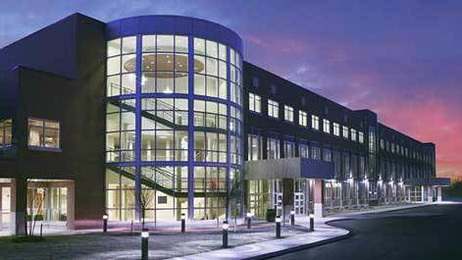 Learn about what community colleges are, how they work, and how they can benefit you.
A community college (also known as a junior college) is a higher education institution that provides a two year curriculum that can include leading to an associate's degree. Other programs in place include a transfer program towards a four year degree and occupational programs (one and two year programs of study). Besides coursework focusing on academic programs, courses are also often offered at the community college for personal growth or development.
Historically, community colleges sprang up in the early 20th century as a way to meet young adults' needs who did not or could not afford to leave their families to pursue further education. Early on, many community colleges helped support African Americans and women who wanted to go to college. Many students prepared for grammar school teaching positions or enrolled in new vocational education programs in community colleges. These smaller schools were developed locally, in communities, further distinguishing them from typical four year schools which had campuses where students needed to leave home and stay in student dorms.
Traditionally, the community college student went to school to pick up a two year degree. Now it is quite common for community college students to continue on in their education within a four year college (thus transferring their community college credits).
What can you study at a Community College?
Many of the subjects taught in a four year college are also taught in a community college. Most students attending community colleges pursue the following endeavors:
Associate degrees (Two year degrees).
Transfer Programs.A transfer program is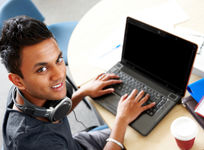 May 26, 2017
Learn how online courses broaden the options of a community college education.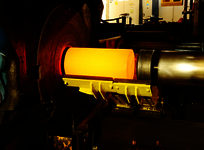 May 20, 2017
Corrosion technology is one of the hottest new industries community colleges are training for. Currently, only a handful of schools offer a program, but the field is open for new graduates.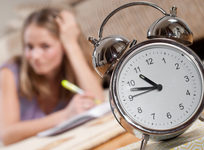 May 20, 2017
A recent report revealed that many California community college students take twice as long to get an associate's degree as is normally required. While community college is less expensive than attending a four-year institution, students who drag out their degree programs lose much of that savings in additional tuition, fees, textbooks, and lost wages. In this article, we examine the reasons why some students take so long to graduate.