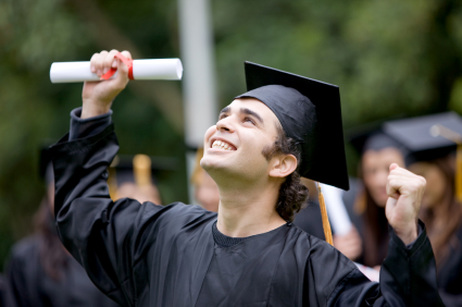 College can be a difficult transition for many students. To help address students' academic needs, many community colleges have started support services programs. Learn about some of these common programs and how they can help you be successful in school.
There are many perks to attending community college. From a financial standpoint, a community college education is far less expensive than one from a four-year school. Class sizes at community colleges tend to be smaller, so students can usually count on more individualized attention from your professors. Community college campuses are often closer to home as well, so students have an easier commute if they live off campus. If they live on campus, there are more social and recreational programs available today than ever before.
But going to college can still be a hard transition to make. The coursework is more rigorous than in high school, which can cause some students to struggle to keep pace. Some students enter community college without all the skills they need to be successful as well. Fortunately, community colleges have made student support services a primary focus of improvement over the course of the last twenty years. With academic support services like tutoring and remedial classes, on-campus advising and counseling services, and job-placement and transfer assistance programs, campuses offer assistance for students' most common needs.
Remedial Coursework Revisited
According to a
report
by the Community College Research Center, about six in ten community college students are referred to some kind of remedial course. For a healthy portion of those students, more than one remedial course is required. Being told you have to take a basic course in college can be surprising – and disconcerting – because most community college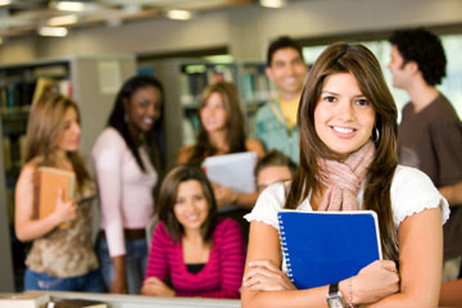 Many common myths about community colleges exist, but as they continue to diversify and offer cutting-edge programming, two-year institutions are fighting back against these long-held stereotypes.
It's seen by some as the "easy way out." Minimal entrance requirements, open enrollment, and a wide variety of basic and remedial courses give some people the impression that the community college experience is one that is not academically rigorous. Although there might have been some element of truth to this stigma a few decades ago, community colleges of today are on the leading edge of education, particularly for new and emerging career areas that are experiencing explosive growth. Yet, many myths about community colleges still exist.
Myth #1: Students Rejected from Four Year Colleges
Perhaps the most pervasive stereotype about students that attend community college is that they are there out of academic necessity, not choice. Some people assume that the more stringent entrance criteria held by four-year institutions is just too much for 'those students' to meet, forcing them to study instead at a local junior college. While academic necessity is a reason for some students to attend a two-year institution, the overarching reason why students choose to attend a community college is cost effectiveness.
The per-year cost of a university education is roughly
three times that
of the per-year cost of attending a two-year school. With many 21
st
century careers needing only an associate's degree and increasingly smooth transfer procedures from community colleges to universities, completing the first two years of one's education at a two-year institution makes a lot of financial sense. The flexible nature of community college scheduling combined with the availability of scholarships and grants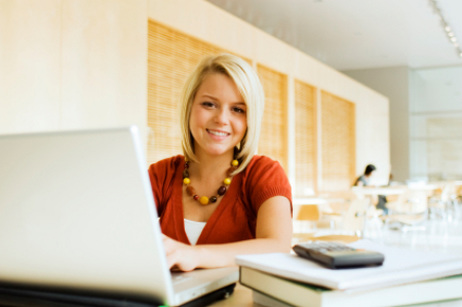 The Online Education Initiative will greatly expand course offerings for community college students, while making the transfer process between institutions much more smooth. The Initiative has its critics, however, who decry the loss of local control over education.
In an effort to boost graduation rates among community college students in their state, the California Community College Chancellor's Office, with funding from the state legislature, will implement the
Online Education Initiative
(OEI) this fall. The central tenet of the OEI is to expand course offerings and related online services to help students obtain a degree or facilitate transfer to another California institution for matriculation. For years, budget cuts have greatly impacted the course offerings of the state's community college system, leaving hundreds of thousands of potential students shut out of the system. State education officials hope that this new online portal will open the doors to those students. It is also hoped that expanded access to courses will improve student retention and thus lead to more degrees and certificates being conferred, particularly among underserved and underrepresented populations in the state.
Particulars of the California Community College Online Education Initiative
The OEI will operate under a single delivery modality called the Online Education Ecosystem. This centralized online portal would essentially leverage the power of all member institutions to deliver a highly robust online learning experience that would be difficult for individual institutions to develop and deploy on their own. The system will be built on the existing foundation of the
California Virtual Campus
, which provides information about online courses offered throughout the state. At present, the system
includes 24 of California's 112 community colleges
. Each of the 24 institutions is currently engaged in a pilot phase in which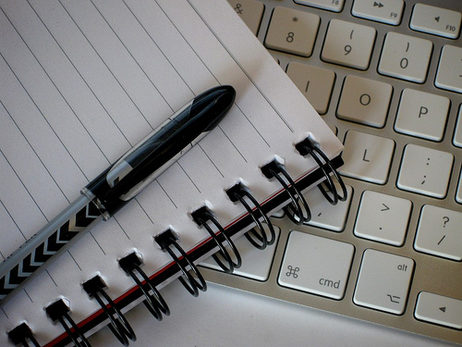 Thanks to modern technology, students can now attend class from the comfort of their homes. While online courses were once deemed inferior to lecture halls, the stigma has seemed to fade as technology advances and becomes a greater and greater part of a standard academic curriculum. The virtual classroom is here, but are online college courses right for you?
The virtual classroom is here, but are online college courses right for you?
Thanks to modern technology, students can now attend class from the comfort of their homes. While online courses were once deemed inferior to lecture halls, the stigma has seemed to fade as technology advances and becomes a greater and greater part of a standard academic curriculum. Students, young and old, now have the choice to pursue online learning, whether through a single class or a full online university course load. But are there benefits to online learning? Or is something lost in translation when education becomes virtual? We examined both sides of the equation with several leading educational professionals.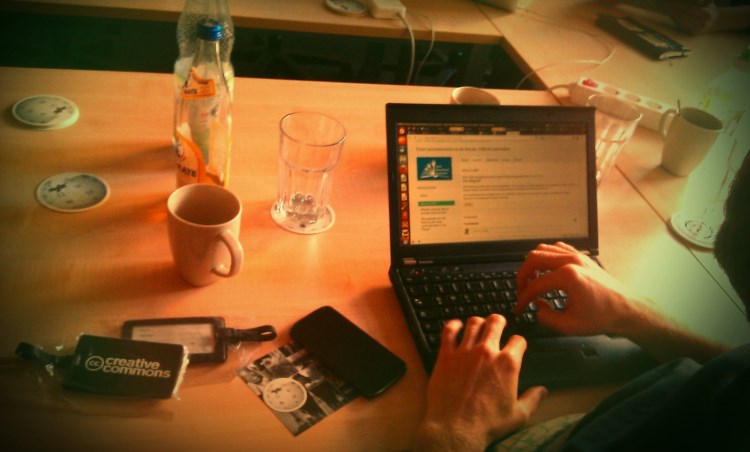 The Pros of Online Courses
Flexible Learning
A flexible schedule is one of the main benefits of taking online courses. Mary Stephens, Founder and CEO of
PrepForward.com
, points out that online education "allows individuals to study at their own pace and on their own schedule." Digital "classrooms" can be accessed anywhere, at any time. Mary, who teaches online courses at institutions across the U.S., believes this is a prime benefit to online learning in a world chock-full of so many hectic schedules.
Professor Linda Williams, Founder and CEO of
Whose Apple Empowerment Center
, goes on to add, "Online courses do not require classroom attendance that can be disruptive to family and career obligations. The basic requirements in the virtual course room are clearly delineated and meeting deadlines can be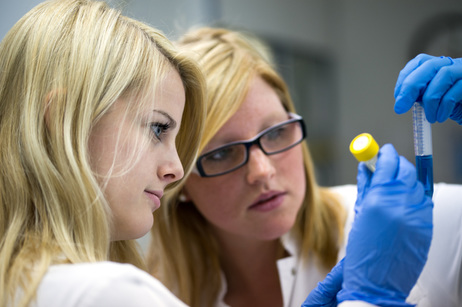 As careers in science, technology, engineering, and math become more prevalent, community colleges are shifting their focus to meet demand and secure their place in a rapidly changing educational landscape.
In 2012, the President's Council of Advisors on Science and Technology issued a dire warning that if the United States did not boost programming to produce one million more graduates in science, technology, engineering, and math (STEM), the nation would lose it's status as the leader in those fields. Since then, several national science organizations, including the National Research Council, the National Academies of Sciences, and the National Academy of Engineering have called on community colleges to lead the charge in STEM education in order to keep up with demand.
High on the list of priorities is preparing students early for STEM studies. Experts agree that children should be exposed to STEM career pathways in elementary school, and should have continued exposure through their middle school and high school years. Classroom experiences are important, but George Boggs, the CEO Emeritus of the American Association of Community Colleges,
posits
that visits to college campuses, involvement in research opportunities, advanced STEM studies in high school, science fairs, and summer camps are also necessary in order to get schoolchildren excited about careers in STEM.
According to Boggs, another critical component in devising successful STEM programs is developing curriculum articulation between high schools and community colleges to reduce the number of students who have to take remedial courses once they get to college. In math especially, community college students demonstrate a lack of preparedness that serve as a barrier to many of them pursuing careers in a STEM-related field. Additionally, Boggs points out that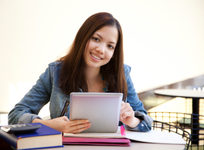 May 19, 2017
We'll report on the Benefits Access for College Completion Initiative, which will connect low-income community college students to much-needed public benefits for the purpose of improving college completion rates.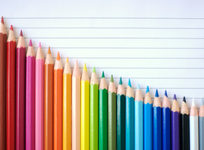 May 19, 2017
We analyze some of the ways in which community colleges have changed and improved over the years, from online classes to new degree programs.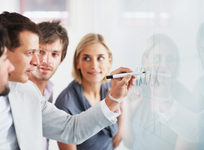 May 19, 2017
We explore the various ways students can take full advantage of learning opportunities at community colleges today, from high school programs to worker retraining and transfer agreements.