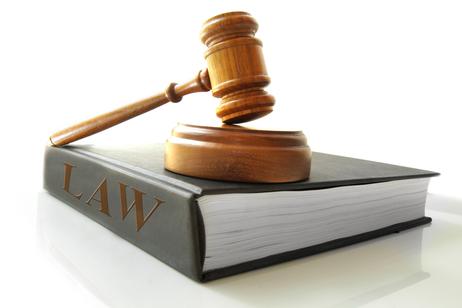 You don't have to be a pre-law major to get into law school, but how will your application be impacted by your community college degree?
Community college appeals to people from all walks of life for a number of different reasons. For some, community college offers a degree of flexibility that can't be had at some colleges and universities and, for others, it is a way to save money on tuition. But will your graduation from a community college as opposed to a traditional college or university hurt your chances of success in pursuing a career in certain fields? Keep reading to learn some valuable tips for applying to law school with a community college degree.
When Should You Apply to Law School?
Many students who have been successfully admitted into law school agree that applying early is always best. Many law schools accept applications on a rolling bases, releasing their decisions over the course of several months. While applying early will not guarantee your admission, applying closer to the deadline means that there may be fewer spaces left to fill which could hurt your chances forgetting in. Keep in mind that most schools will not even begin to review your application until they have received all of the necessary documents so be proactive about making your requests for recommendations and with writing your essays. Take the LSAT as soon as you can without compromising your score – if you are fully prepared, take the test at the first available sitting. You should also keep in mind that even if you do not get accepted during the first round of admissions, there may still be hope.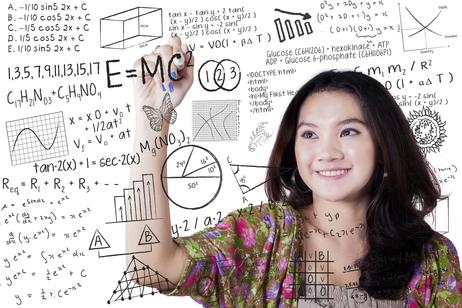 Picking a major is a big decision. You shouldn't rush, but there are benefits to making your choice early. Keep reading to receive tips for choosing a major.
When you set foot on a college campus for the first time and start to meet other students, the question you are most likely to be asked first is, "What's your major?" For some, this question rears its ugly head even earlier, during high school before you even decide where (or if) you are going to college. Choosing a major is a big decision and one that will have a serious impact on the rest of your life. This being the case, it is not something you should take lightly.
But just how important is it to pick a major before you start college? Or can you wait until you have a few classes under your belt to see what you really like? If you are still undecided, it isn't the end of the world – you can still graduate with the major of your choice and enter the "real world" in your chosen field. Keep reading to learn more about which majors offer the best chances for success and to receive tips for choosing a major that suits your interests.
What Exactly is a Major?
A college major is simply a specialized area of study. When you choose a major, you are choosing the direction of your academic career. In addition to taking any general education requirements your school might have, you will also be taking classes that are relevant to your major. Most community colleges and traditional universities offer a wide variety of different majors, though many schools specialize in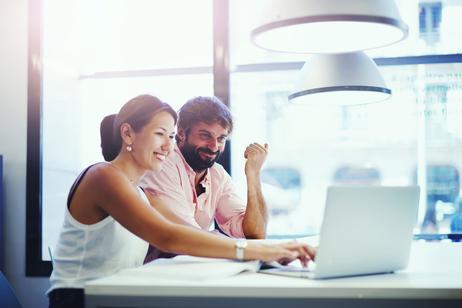 Is community college or trade school a better fit for your career of choice?
After you graduate from high school you find yourself thrust out into the world with an endless array of possibilities. For many people, the years after high school are filled with more school, typically at a 4-year university. Another option, however, is community college where you can receive an education (or at least take some of your classes) at a lower tuition than traditional universities in preparation for your future. Another option many people consider is trade school. But what is the difference between community college and trade school, and how do you know which option is right for you?
What Exactly is Trade School?
Also known as a technical school or a vocational school, a trade school is a program that offers students hands-on experience related to a specific career. Some of the careers that you can look forward to with a degree from a trade school include skilled labor positions like electricians, machinists, mechanics, pharmacy technicians, dental hygienists, and nuclear technicians. Compared to four-year schools that require students to take electives or general education courses, the education you receive at a trade school is more streamlined and the curricula focuses on developing a specific skillset and knowledge base to ensure success in your chosen career. Many trade school programs also require students to complete some kind of apprenticeship where they work with a professional in their chosen field to learn more about the occupation by doing the job.
The average starting salary for a trade school graduate is about $35,720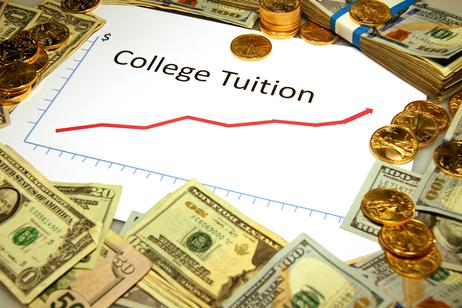 With the cost of tuition increasing each and every year, more students are looking for jobs to help cover the cost of their education.
In 1975, the total cost of tuition at a private non-profit college was just over $10,000. In 2015, that total more than tripled to an average cost of more than $32,000. With the cost of tuition rising with each passing year, it is becoming more and more difficult for students to pay for their education. If you are worried about the cost of your own tuition, you may be considering taking a part-time job while you are in school. Traditional jobs come with set hours, however, which can be difficult to work in around your class schedule. One option you might consider is an online job – there are plenty of online jobs for students that pay $15 an hour or more!
Online Jobs for Students to Earn Tuition Money
Several decades ago when college tuition was still fairly affordable, it was possible for students to earn enough money with a summer job to pay their tuition during the school year. Today, however, this is not the case. More and more, students are graduating from four-year universities with a crippling amount of debt and many of them never make their way out from under it. Attending community college for part or all of your education can save you a lot of money, but the cost is still significant. To help cover their tuition costs, many students are taking online jobs both during and outside of the school year. Below you will find an overview of some of the top online jobs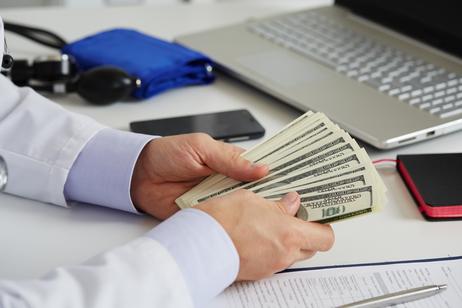 While you can certainly obtain a job with an undergraduate degree, many careers offer better jobs and higher salaries if you continue your education.
Before you apply to college you need to think about what kind of classes interest you so you know which major to focus on. With so many options, out there, however, it can be difficult to make a choice. While it is important to consider your interests and your skills, you also need to be practical – what career will earn you enough money to live the life you want?
What are the Highest Paying Careers?
When you start thinking about attending college, whether you choose a community college or a traditional university, you should have some idea what kind of career you are interested. What makes this so challenging is the fact that there are a nearly limitless array of options. With tuition costs ever increasing, leaving graduates with more debt than ever, it is worth doing a little research to see if the career path you are on will pay enough for you to pay back your loan debt while also covering your cost of living. If you want to make sure that you will have financial security, consider going into one of the highest paying careers which include the following:
Engineering – According to Bankrate.com, seven out of the top ten highest-paying majors are within various engineering fields. Not only are engineering jobs some of the highest paying jobs out there, but engineers can increase their rate of pay by obtaining additional certifications and licenses such as a Professional Engineering (PE) license. The median starting salary for a career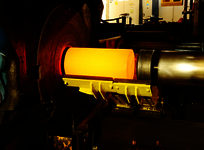 May 20, 2017
Corrosion technology is one of the hottest new industries community colleges are training for. Currently, only a handful of schools offer a program, but the field is open for new graduates.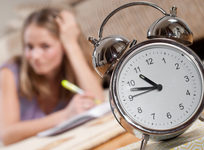 May 20, 2017
A recent report revealed that many California community college students take twice as long to get an associate's degree as is normally required. While community college is less expensive than attending a four-year institution, students who drag out their degree programs lose much of that savings in additional tuition, fees, textbooks, and lost wages. In this article, we examine the reasons why some students take so long to graduate.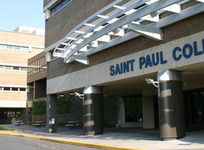 May 20, 2017
We take a look at the latest annual college rankings from Washington Monthly, which provide a list of the top community colleges in the country as well as four-year schools.